Yangon (Rangoon)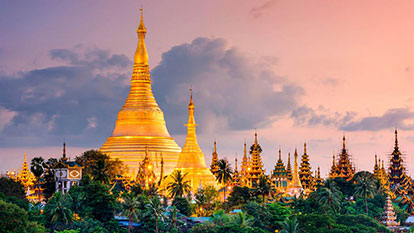 The Shwedagon Pagoda in Yangon
The Shwedagon Pagoda is one of the most famous pagodas in the world and it is certainly the main attraction of Yangon, Myanmar's capital city.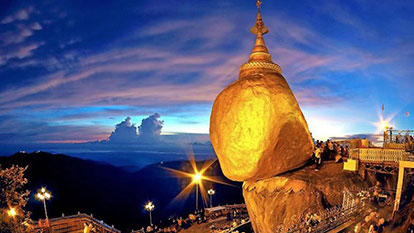 The Golden Rock - Kyaiktiyo
The Golden Rock (Kyaik-htiyo or Kyaiktiyo), perched atop a cliff near Yangon, is one of the most sacred sites in Burma. The great boulder precariously balances on the edge of a cliff and is topped by a small stupa. An endless stream of pilgrims come to admire the sight and add squares of gold leaf to its surface.