Filter articles
Bagan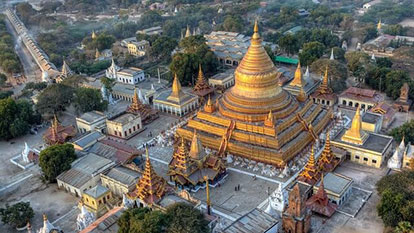 The Shwezigon Pagoda of Bagan
Gold plated pagoda built by the founder of the Bagan empire. The Shwezigon Pagoda is one of the oldest and most impressive monuments of Bagan. Most noticeable is the huge gold plated pagoda glimmering in the sun. The design of the Shwezigon Pagoda has been copied many times across Burma over the centuries.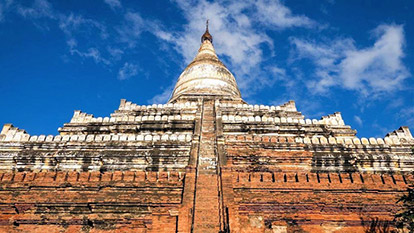 The Shwesandaw pagoda - Bagan
The Shwesandaw pagoda is one of the taller pagodas in Bagan, an imposing structure visible from far away rising from the plains of Bagan with its height of 328 feet. The Shwesandaw was built in 1057 by King Anawrahta, founder of the Bagan Kingdom. Anawrahta wanted to further Buddhism in his empire. To this end he requested Manuha, King of the Mon Kingdom of Thaton, to be given a copy of the Tripitaka, the Buddhist teachings.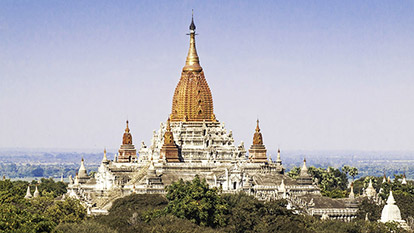 Ananda Pagoda - Bagan
The Ananda temple is one of Bagan's best known and most beautiful temples. It was one of the first great temples to be build in Bagan and is well preserved. The temple is found near the Tharabar gate, the only gate remaining of the original 12 in the old Bagan city walls.