Filter tour
Thailand Adventure Travel
Thailand
- is the meeting place of the Fairy Kingdom, the meeting of eternal summer and the warm ocean. It is also the place where you can forget all the life and immerse yourself in the party of spirit and body. In Thailand, you are always a welcome guest. Waiting for you is a real tourist paradise because it is Thailand - the land of trips to your old dreams.
Thailand, regardless of the development of infrastructure, is still one of the most mysterious countries in the world. Buddha statues in temples, year-round religious festivals, colorful markets of tropical fruits, endless high mountains of the
Golden Triangle
, Bangkok's bustle, the primeval forests in the west with fragrant forests full of orchids and velvety smooth beaches in the south attract millions of curious visitors to Thailand.
To have a valuable and enjoyable in Thailand, please
contact

Galatourist Travel Agency 
to get a piece of detailed advice about 
Thailand adventures.
 Come on!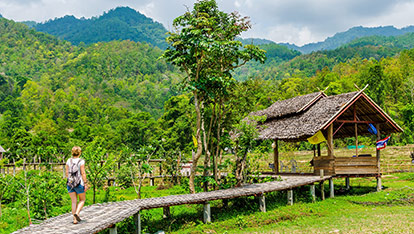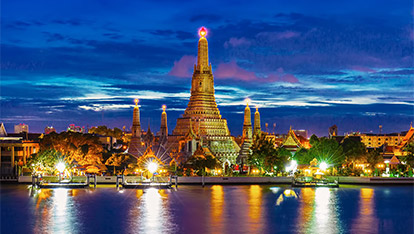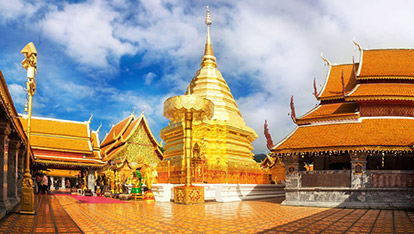 5 most gorgeous views  of Thailand adventures intoxicate the tourists' soul

1. Bangkok 
The bustling capital with unique Golden temples is the destination of any tourist whenever they have Thailand adventure tours. Established in 1782, Bangkok has become a center for all activities of education, health, commerce and spiritual culture of Thai people.
In Bangkok, there are splendid palaces with unique artistic performances of traditional dance performances and over 400 Buddhist temples which are very magnificent and majestic. There are also many large shopping malls that will definitely be the ideal destination for you. In addition, a diverse cusine paradise has made Bangkok the best place to enjoy in Asia.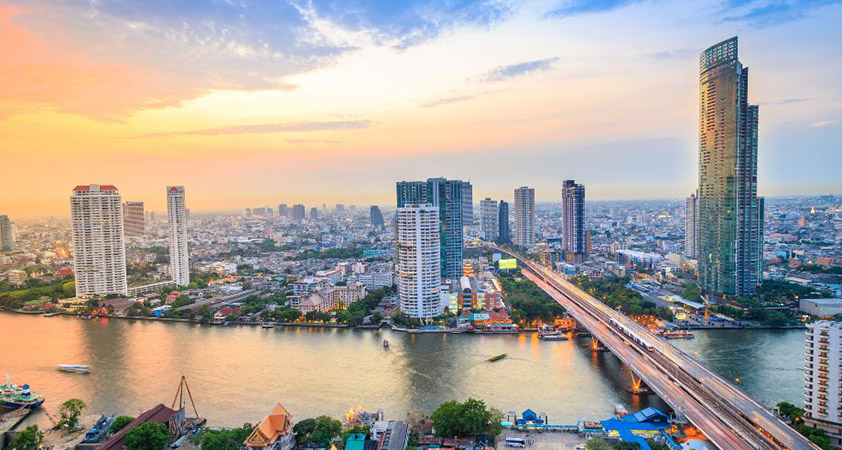 2. Chiang Mai
Surrounded by the northern mountains of Thailand, Chiang Mai is like a miniature town of Europe, which will bring you close to sweet nature. Especially for those who have a artistic soul, want to discover mountain, like to learn about mountainous life or challenge yourself with exciting adventures in Thailand.
Coming Chiang Mai, you can also visit the famous traditional craft villages such as wooden furniture, silverware, pottery, silk villages... If you love sports, choose the trip as riding elephants, fording springs and crossing forests,...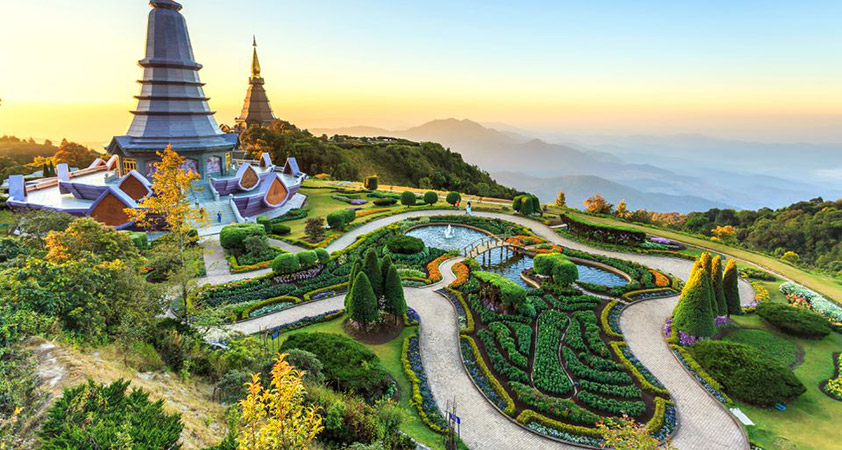 See more: Experience amazing Thailand tour with travel itinerary | 10 days 9 nights

3. Chiang Rai
About 180 km from green tourist paradise - Chiang Mai, Chiang Rai is also known as the gateway of the Golden Triangle, an extremely famous city with Thai tourists in particular and Asia in general. Athough it is small, the scenery in this place is unique in the fresh atmosphere, picturesque villages and town surrounded by mountains. Besides, Chiang Rai also has much more interesting things, let's explore the beautiful hidden land withThailand tours.

4. Ayutthaya
Established in 1350, Ayutthaya is located in the valley of the Chao Phraya River in Thailand, on an island surrounded by three rivers connecting to the Gulf of Siam. King U Thong has declared Ayutthaya to be the capital of his kingdom, so it became well-known.
Ayutthaya has its own strange and impressive beauty in the heart of tourists with three palaces, over 400 temples and a population of nearly 1,000,000. The ruins of Ayutthaya are now the main attraction of adventure trips to Thailand.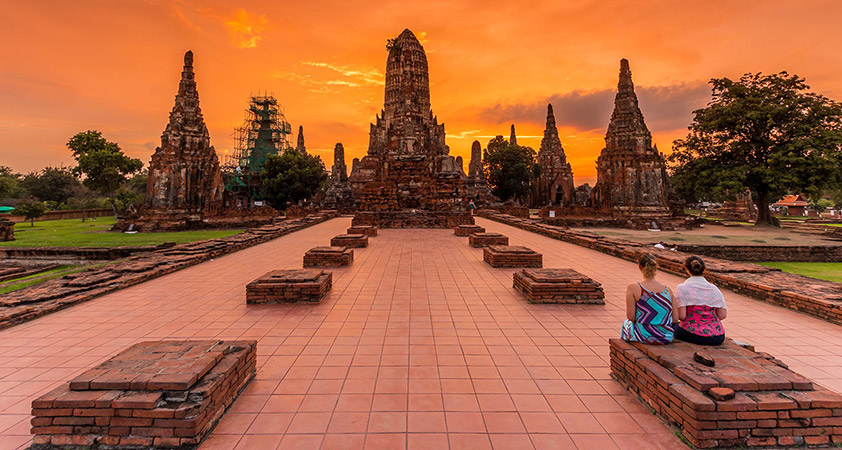 5. Kanchanaburi
Nestled in Western Thailand, Kanchanaburi attracts tourists with many natural landscapes such as many spectacular waterfalls and pristine national parks. Kanchanaburi distinguised in a bridge over the River Kwai, where the disaster of thousands of Asian workers happened and Burmese died during the construction under Japanese colonial during World War II.

The history of the city and the bridge in the 1940s of Japan occupation were all recreated at the museum and the cemetery. Outside of Kanchanaburi, you also have the opportunity to explore some of Erawan National Parks with a famous 7-storey waterfall and Srinakarind, which has spectacular natural landscapes, white waterfalls and majestic caves. Having Kanchanaburi, adventure trips in Thailand are promised to be an unforgettable experience.



See more: Adventure itinerary to the Northern Thailand | 14 days 13 nights