Top 9 must- go tourist attractions at Chiang Rai, Thailand
Chiang Rai is a land of ancient values of Thailand. Along with Chiang Mai, this city was the center of the glittering Lanna dynasty hundreds of years ago. Today, Chiang Rai is still an ancient, colorful space of Thailand with activities, temples to discover.
King Mengrai Monument
King Mengrai - the great emperor established Chiang Rai and Chiang Mai and opened a flourishing and glorious period in the Lanna Kingdom. His monument is also a highlight and welcome symbol you to the northern city of Chiang Rai. The large-sized statue of Sultan Mengrai is guarded by three giant gold Lanna flags in the back. It will also be the first thing you see when approaching the city from Highway 1 (Phaholyothin Highway).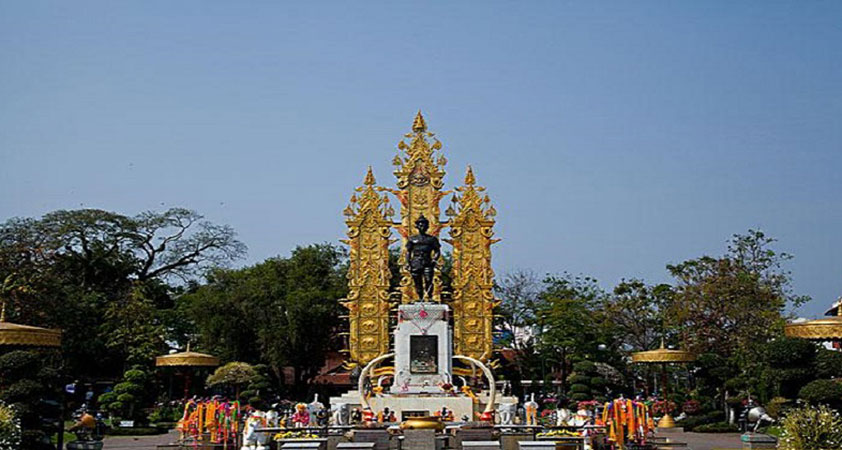 Local people often stop here to show their respect to the King before continuing their journey. This is a great place to relax or buy some souvenirs from the nearby handicraft center. If you have come to the city, surely you must have a photo taken with this famous statue.

Chiang Rai Clock Tower
This watch tower is extremely unique because of its details engraved in gold. Located between the intersection of Phaholyothin Road and Banpaprakan Road, the tower was built in 2008 to honor King Bhumibhol Adulyadej.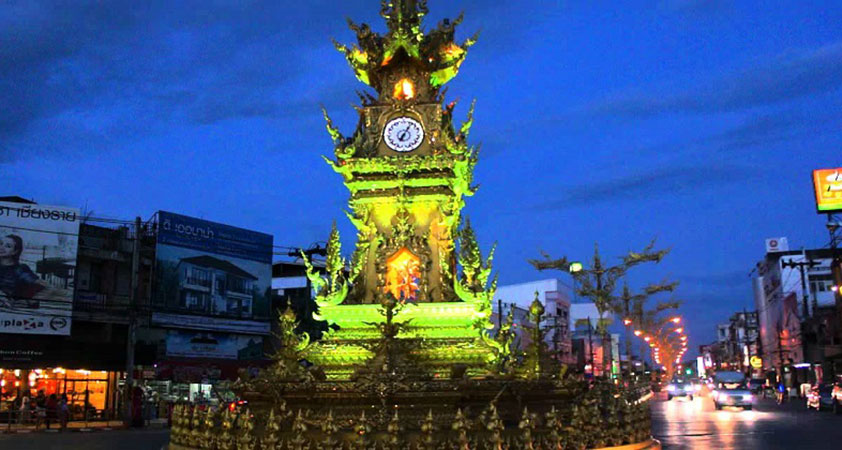 Every evening at 7 o'clock, 8 o'clock and 9 o'clock, the clock tower will "come alive" and show the lights and sounds accompanying. You can come here and admire talents in the art of carving by Thai artists.
Location: Between Phaholyothin Road and Banpaprakan Road.

Wat Phra Kaew
If you've ever been to Wat Phra Kaew Bangkok, visit the same temple in Chiang Rai. However, not as splendid as Wat Phra Kaew in Bangkok, the Wat Phra Kaew Chiang Rai is more peaceful. This is the place where the emerald Buddha - the famous national security of Thailand.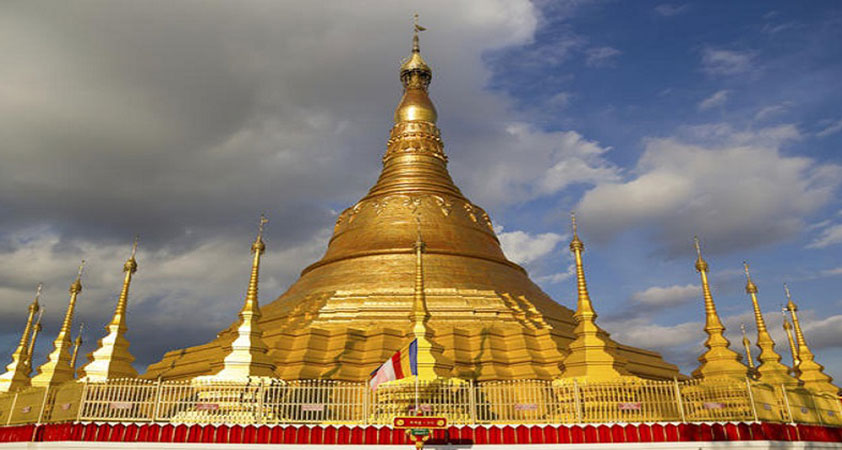 Known as Wat Pay Ya (Temple of the Bamboo Forest) until a stormy night in 1434, a thunder struck the main temple, cracking everything and revealing the Emerald Buddha. The Buddha was then transferred to Lampang, Chiang Mai, LLuang Phra Bang, Vientiane and finally put at Wat Phra Kaew Bangkok. Nowadays, the temple is still worshiping a near-perfect replica of the famous statue.
Location: C
orner of Trairat and Saeng Kaew, 4 blocks northwest of Clock Tower.

Wat Rong Khun (White Pagoda)
Add a visit to explore Chiang Rai you should not miss that is the White Pagoda. Come here to admire the highlight areas such as: Rebirth, Gate of Heaven. Although built years later, Wat Rong Khun is a religious symbol and premier tourist attraction in both Chiang Rai and Chiang Mai.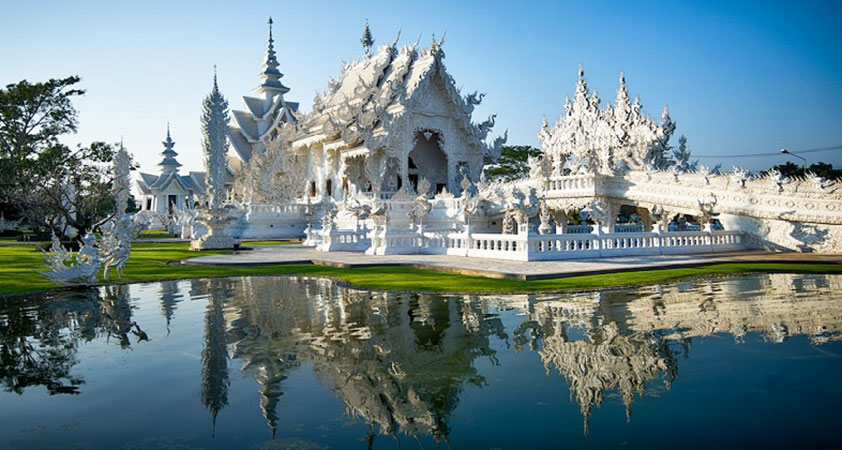 Naval City Pillar
Blending the ancient Khmer and Lanna concepts of space and human position in the universe, the Naval City Pillar is a series of pillar sculptures about 1 meter high, located at the top of Jom Thong Hill. The main column is placed on a marble pedestal and is slightly larger than the other columns.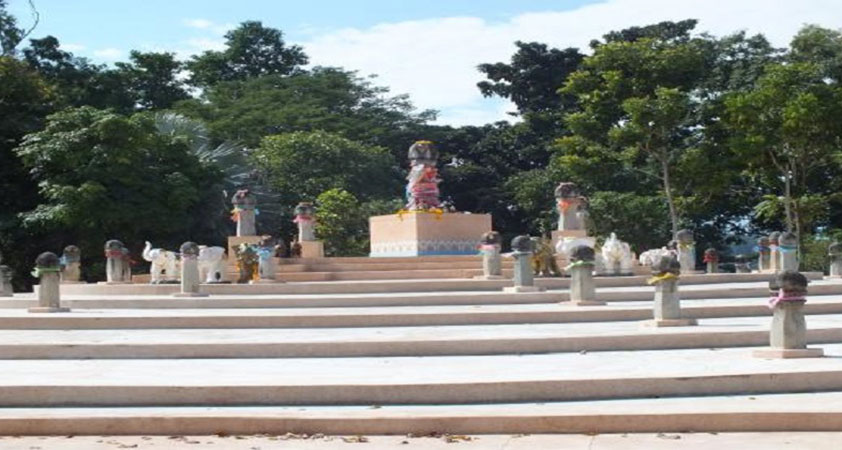 Surrounded by 108 "satellite" pillars, it forms pillar-shaped six concentric circles with the same center. This represents 6 lower floors of paradise, creating a "supernatural" atmosphere for this special place in Chiang Rai. The Naval City Pillar represents people of ancient Khmer and Lanna cultures. On top of that, you can look down at the center of Chirang Rai, the Kok River, or you can also visit Wat Phra That Doi Chom Thong located in the vicinity. The Chiang Rai stone pillar with ancient beauty is really worth to visit.
Location:
On Doi Thong, Arj-Amnuay Road.

Hill-Tribes Museum and Education Center
Chiang Rai is not only the cradle of Lanna culture but also the home of many ethnic minorities in northern Thailand including the long necked Karen, Hmong, Yao, Lisu, Lahu, Lawa, Akha.
First, visit museums to get familiar with their culture. The museum is open to the purpose of raising the vigilance as well as the responsibility of the tourism industry. More specifically, by educating and guiding, visitors can understand more about communities and tribes who live in the mountains, as well as etiquette and customs when visiting these villages.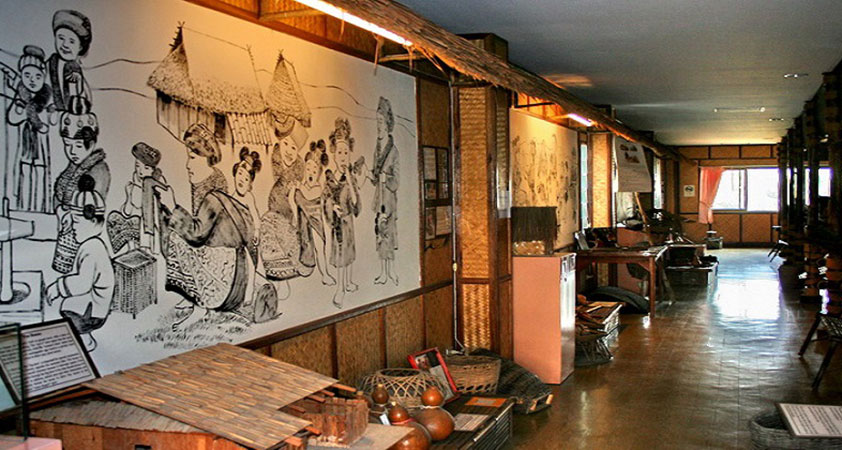 There are 2 galleries, one is for introducing the history, traditions and customs of 7 main tribes living in the highlands of northern Thailand: Karen, Hmong, Yao, Lisu, Lahu. Lawa and Akha. In the second gallery, there are colorful costumes of tribes and bamboo - an essential natural element for the lives of these tribes.
Location:
3rd Floor, PDA Building, Thanalai Road.
Opening hours:
9am to 6pm Monday to Friday, 10am to 6pm on weekends and rituals.

Wat Klang Wiang
This is a temple that you can not to miss in Chiang Rai, thanks to its stunning architecture as well as its striking and floral decor. Situated in the heart of Chiang Rai, Wat Klang Wieng preserves the original temple-shaped temple of the city, as well as a complex of temples built in contemporary Lanna style.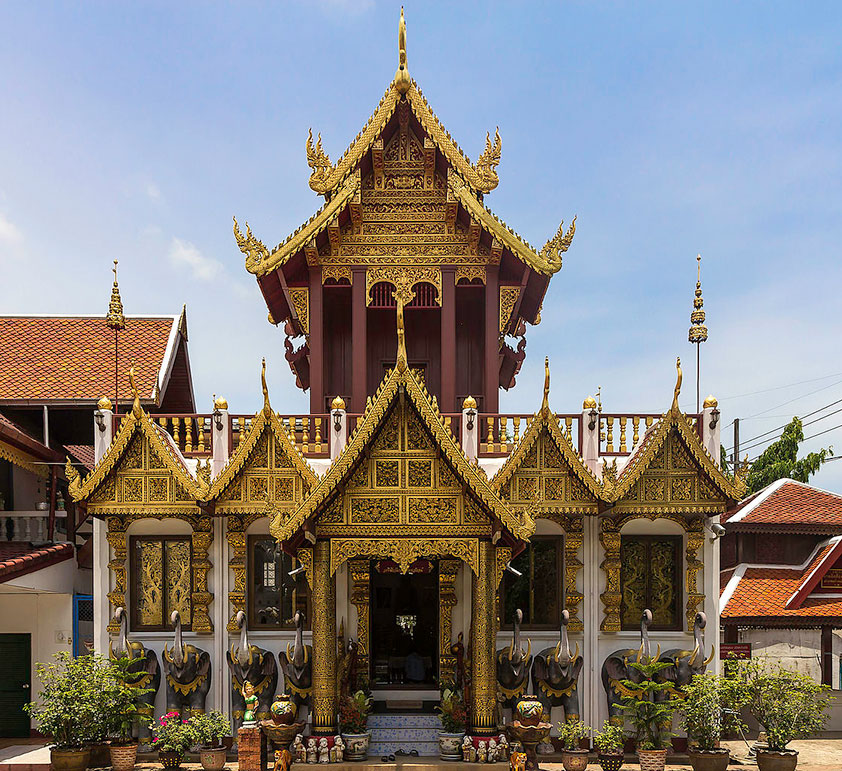 Built in 1432, this temple has a red dome - a special color for temples. In addition, the temple grounds also have a white dome guarded by the elephant statues. At each floor, there are small niches for placing Buddha images or golden amulets.
Location:
Corner of Rattanaket and Uttarakit Road, 3 blocks northeast of Clock Tower.

Singha Amusement Park
This Park is an amusement and agricultural tourism destination in Chiang Rai, Thailand including many interesting activities along with great landscapes. Tourists come here not only can see the large farm but also participate in all kinds of entertainment such as: zipline trails, scenic bike ride, aerial walk with colorful balloons. All make this place become suitable and exciting for all ages.
Location:
99 Moo 1, Thambon Maekorn, Chiang Rai.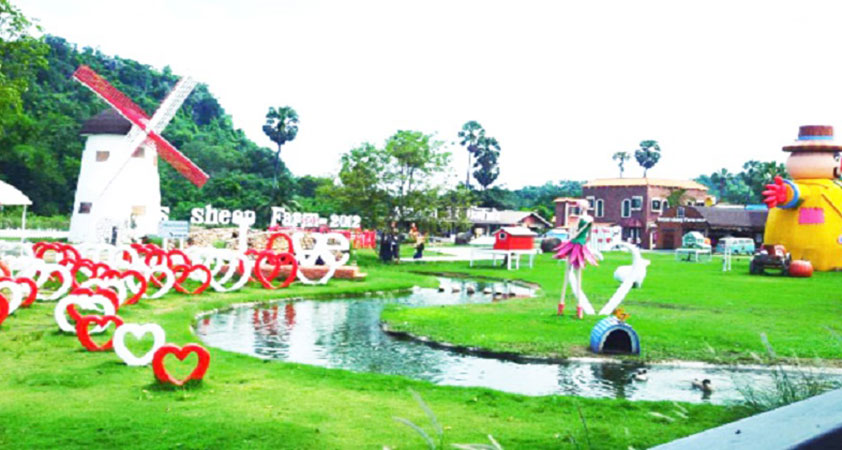 Golden Triangle
Golden Triangle is a mountainous jungle area between Laos, Thailand, Myanmar and famous for its opium production. But nowadays there is no more opium cultivation but the ideal ecotourism, where old fields of poppy cultivation are replaced by green fields and fruit trees all year round. Coming to the golden triangle, watching the scenery and enjoy the cool breeze will definitely be a very unique and new experience.
Location:
Located on the banks of the Mekong River.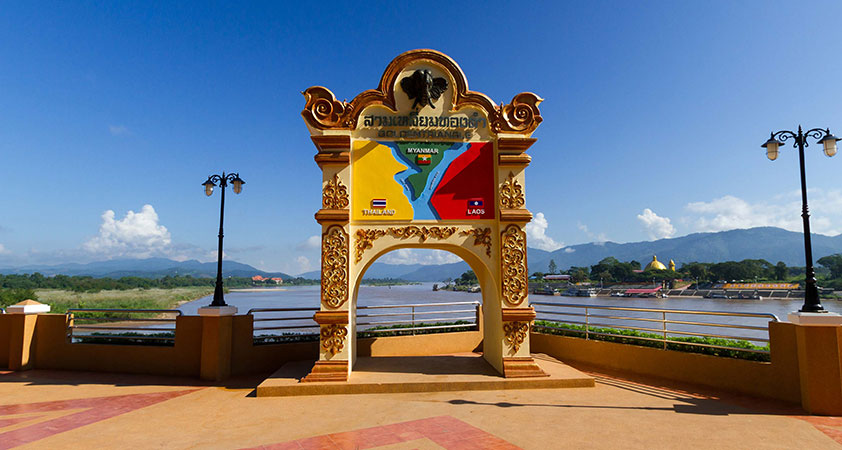 ONLY WITH US : 100 % MONEY BACK GUARANTEE within 10 days from the date of booking if not satisfied.
For further information, or simply a free quote, please
contact us
at any time via our email:
info@galatourist.com
, our experienced consultants will reply to you within 48 hours.
Sincerely yours & see you soon!
GALATOURIST
since 2005.