Visit the White palace in Thailand
Going along Front Beach, in the direction of the Big Mount we could always behold a white palace roofed with red tiles standing motionless on the mountain side against a background of lush green trees. That is the WHITE PALACE.
The White Palace was built by the French from 1898 to 1916 to be used as the summer holiday house of French Governor General Paul Doumer and the building was named Villa Blancheafterhis favourite daughter. The meaning of "Villa Blanche" in Vietnamese coincides with the outward look of the building therefore the local people were in the habit of calling it "BachDinh", i.e.the Palace in white. Later on serveral other French Governors General of Indo-China also used the White Palace as a rest-home and place of recreation. For that reason it was called "Villa du Gouverneur" (Palace of the Governor). Afterwards both Ngo Dinh Diem and Nguyen Van Thieu used the White Palace as a rest home and place of recreation and so the building was also called "Dinh Ong Thuong" (Palace of the Head of State).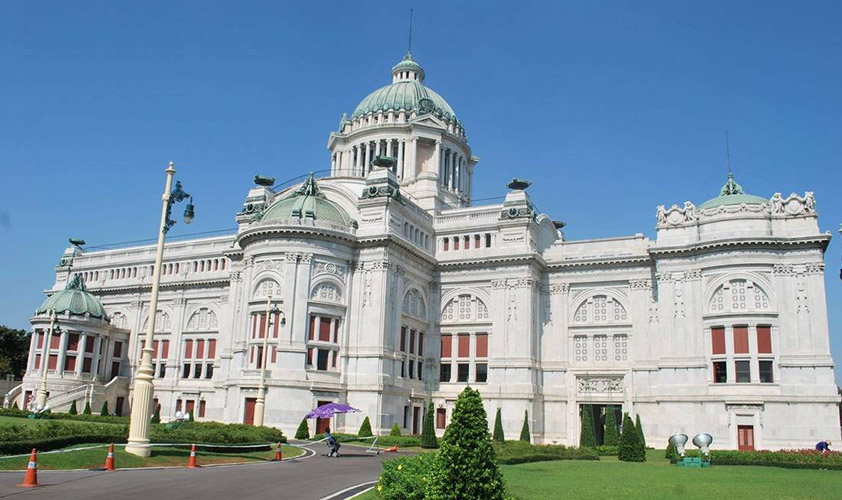 The White Palace is imbued with the tint and style of French architecture of the 19th century, the exterior being decorated with ancient flower patterns together with pictures and statues which embody the portraits of the saints of ancient Greece.
The White house was also the place where king Thanh Thai was put under observation in 1909 - 1991 for his ideas against French colonialism, before he was exiled by the French to the island of Reunion in Africa.
In front of the White Palace is a yard with a balustrade overlooking the sea. From here one can ram a of the sceneries of Front Beach which makes a curve from the Small Mount to the Big Mount. Looking straight downward one would see the Hai Nguu islet. That is a rocky promontory jutting out into the sea with a form somewhat like a buffalo wallowing in water.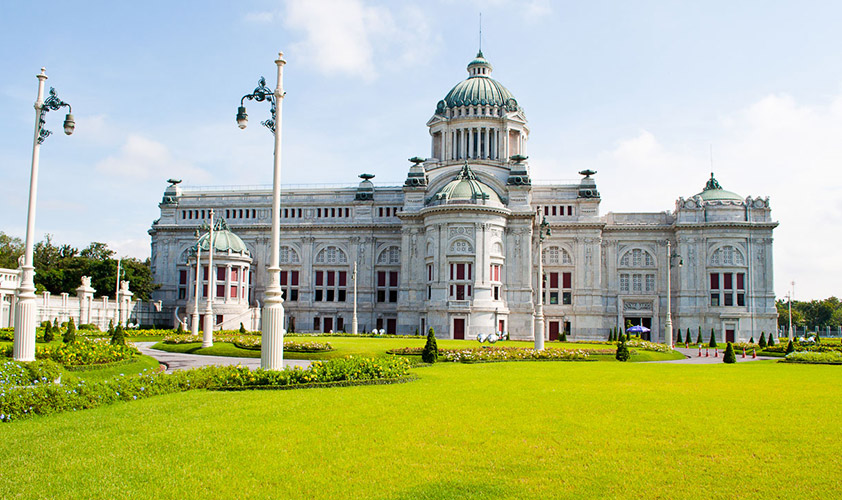 The Hai Nguu islet is the favourite fishing spot of the old masters of the White Palace in the past as well as of the tourists of today.
Recently the White Palace has been turned into a museum where antiques newly found in Hon Cau-Con Dao are displayed. Here a great variety of cultural activities are organized from time to time for the sake of the tourists. And the tourists, both local and , foreign, wish.
Very much to visit the White Palace to enjoy the sceneries here and to breathe the pure and fresh air of the sea.
ONLY WITH US : 100 % MONEY BACK GUARANTEE within 10 days from the date of booking if not satisfied.
For further information, or simply a free quote, please
contact us
at any time via our email:
info@galatourist.com
, our experienced consultants will reply to you within 48 hours.
Sincerely yours & see you soon!
GALATOURIST
since 2005.