Thailand things to see and do
Thailand is a serene and thought-provoking place to do some meditation. This centre offers an intensive month-long course and there are strict rules to be observed. The beautiful leafy setting in Chiang Mai is ideal, but there are similar places all over the country; make enquiries at local temples
Tourist offices
Tourism Authority of Thailand in the USA
61 Broadway, Suite 2810, New York City, NY 10006, United States
Tel: (212) 432 0433.
us.tourismthailand.org
Tourism Authority of Thailand in the UK
First Floor, 17-19 Cockspur Street, Trafalgar Square, London, SW1Y 5BL, United Kingdom
Tel: (020) 7925 2511
uk.tourismthailand.org
Things to see and do
Northern Insight Meditation Centre 
Thailand is a serene and thought-provoking place to do some meditation. This centre offers an intensive month-long course and there are strict rules to be observed. The beautiful leafy setting in Chiang Mai is ideal, but there are similar places all over the country; make enquiries at local temples.
Chiang Dao 
Thailand's highest limestone mountain can be found here amidst a jungle oasis with an excellent selection of local accommodation. A mystical warren of caves extending some 14km (8.7 miles) can be explored, and riding a bicycle is a relaxing way to explore the area around Chiang Dao.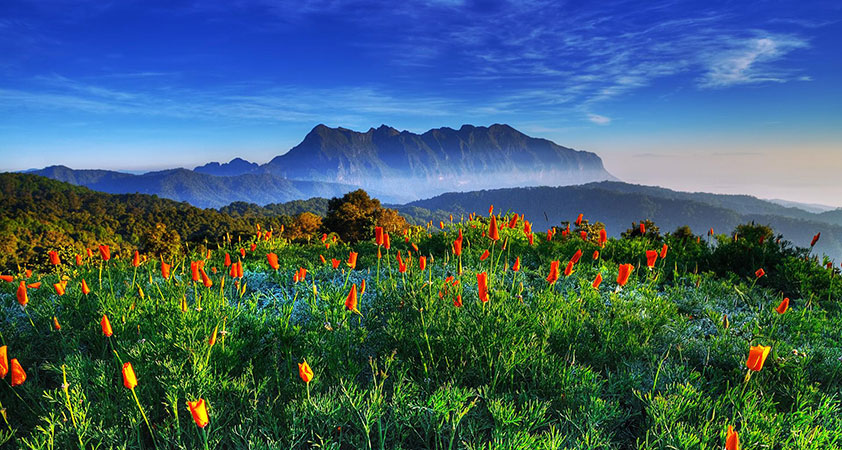 Chiang Mai - Old City 
The temple-studded old city of Chiang Mai with its leafy residential sois, towering city gates and crumbling walls is a highlight of the north. Exploration is best by bicycle with traffic surprisingly subdued in the city walls and there are plenty of places to stop for refreshment when escaping the heat of the day.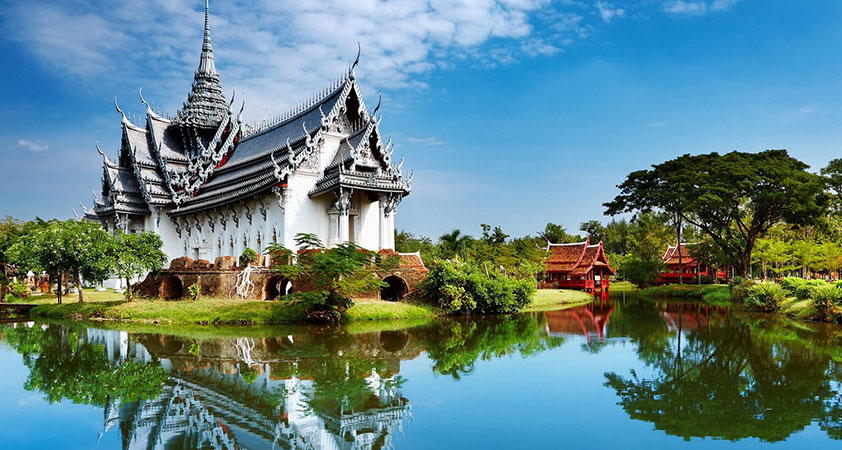 Doi Inthanon 
Escape to the cooling heights of Thailand's highest peak, where jungle walks, bird watching and simply shaking the heat of the simmering plains from your back awaits. There are good roads in the park making it easy to get around and waterfalls to splash about in.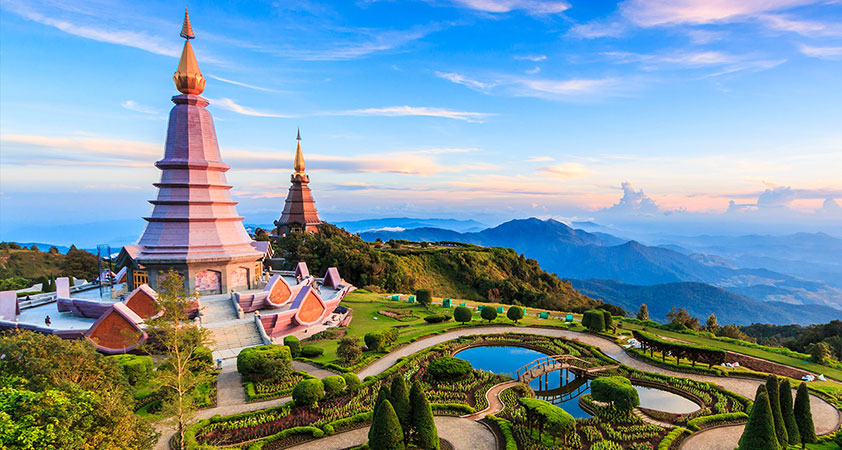 Elephant Nature Park 
Visiting an elephant sanctuary can be a wonderful experience especially if you stick to those, like this nature park, which genuinely care for the animals instead of just making them do ridiculous antics. Visitors can help wash and care for the elephants here and no riding is allowed.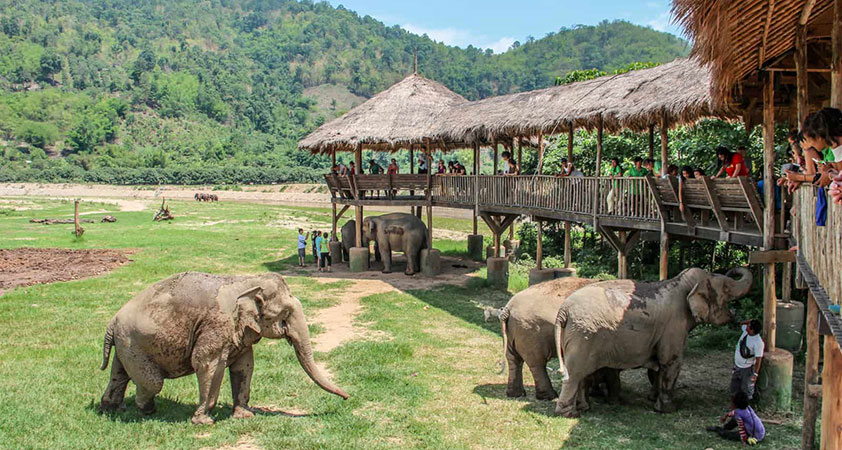 JEATH War Museum 
The moving JEATH War Museum (JEATH representing the first letter of Japan, England, America, Australia, Thailand and Holland, the countries who lost soldiers in the region) is located in the provincial capital, Kanchanaburi and features photographs and various other memorabilia from World War II.
Wat Phra That Doi Suthep 
One of northern Thailand's most sacred temples, Wat Suthep is perched high in the mountains overlooking the steamy metropolis of Chiang Mai below. As well as offering astounding views the temple, established in the 14th century, has a wonderful collection on Lanna Art and architecture.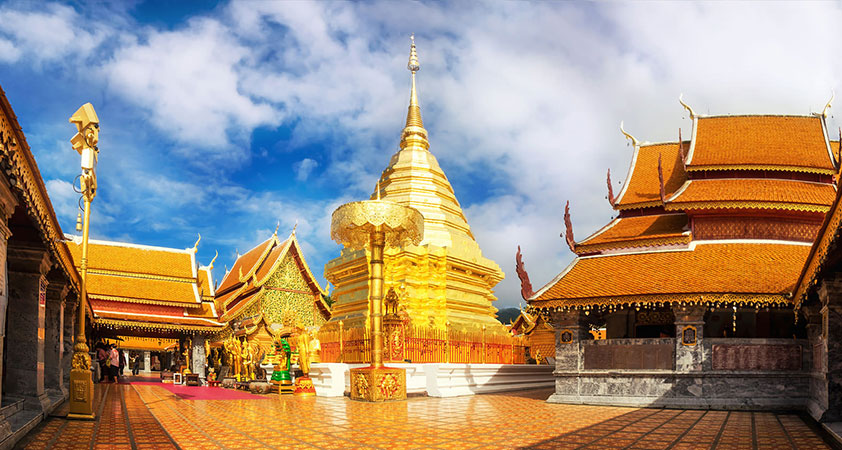 Bangkok's Siam Ocean World 
Dive with the sharks in the aquarium at Bangkok's Siam Ocean World (www.siamoceanworld.co.th), and live to tell the tale. There's a daily feeding of sharks and penguins and the deep reef zone is a fascinating glimpse into a magical underwater world.
Bridge Over The River Kwai 
Internationally famous due to the 1957 film The Bridge Over the River Kwai, it was constructed as part of the Japanese Siam-Burma 'Death' Railway during World War II. An estimated 16,000 Allied prisoners of war died, forced to endure back-breaking work under terrible conditions to complete the railway, and large numbers of troops perished during bombing raids on the iron structure by the Allies in 1945.
Calypso Cabaret, Bangkok 
Be entertained by the infamous 'lady boys' or katoeys of Bangkok at the outrageous Calypso Cabaret at the Asia Hotel (www.calypsocabaret.com). The costuming and antics of the various participants are equally outrageous and this is one of the capital's great experiences.
Damnoen Saduak Floating Market 
Located 80km (50 miles) southwest of Bangkok, Damnoen Saduak Floating Market is a daily riot of colour and noise. Farmers and smallholders from the surrounding hills turn up each morning to sell and exchange fruit and vegetables from their heavily-laden barges, as they sail up and down the canals amongst the orchards and vineyards. Trading starts early, at around 0600 and lasts only until 1100, with the main clients being other farmers and the residents of the stilt-houses that line the canals. Visitors can also take boat trips to see the way of life in the many villages up river.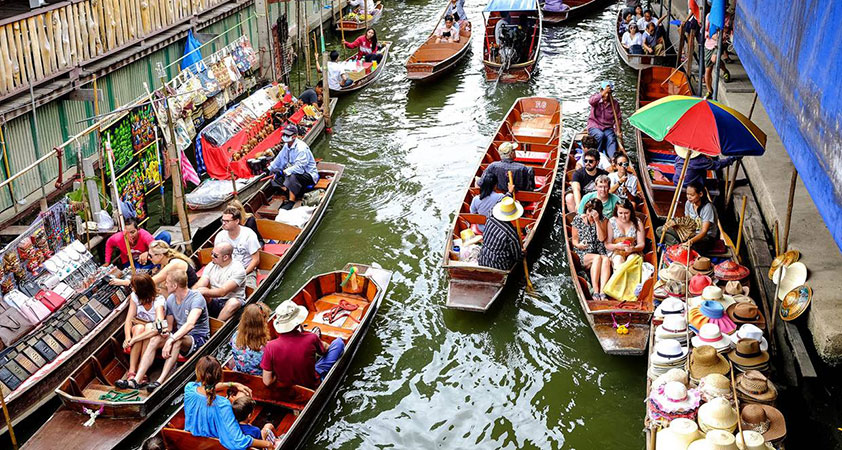 Grand Palace, Bangkok 
Marvel at Bangkok's glittering Grand Palace (www.palaces.thai.net/gp) and Wat Phra Kaeo - a temple complex housing the Emerald Buddha. Upriver are the Royal Barges (www.thailandmuseum.com), ornate barges used for special processions on the Chao Phraya river.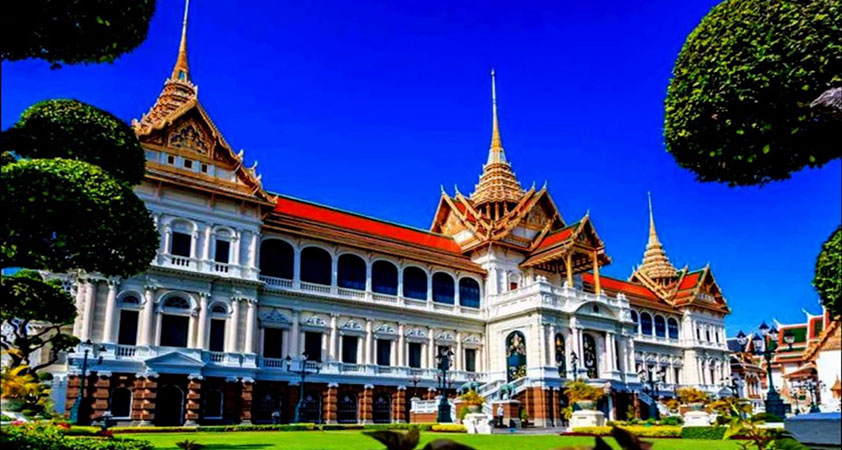 Kite fighters 
Admire the skills of the kite fighters. Opposing teams fly male Chula and female Pakpao kites in a surrogate battle of the sexes.
Learn traditional massage 
Learn traditional massage and the healing properties of herbal medicine at ancient Wat Pho (www.watpho.com), 'Temple of the Reclining Buddha'. Tourists must be in polite dress, shorts are not permitted.
Oriental Hotel, Bangkok 
Have afternoon tea at the Oriental Hotel (www.mandarinoriental.com) in Bangkok, one of the most famous hotels in the world. Once the haunt of the likes of Somerset Maughan and Joseph Conrad, it is now frequented by royalty and celebrities.
Phang Nga Bay 
Phang Nga Bay is one of the world's great scenic wonders. It covers an area of 400 sq km (154 sq miles) and consists of verdant limestone islands, some of which reach 300m (984ft) high. The area is famous for its caves and aquatic grottoes. Apart from the occasional village, few of the islands are densely populated. 
The most famous of the islands in the bay are Ko Ping Kan (more commonly known as James Bond Island) and Koh Pannyi. The former featured in the James Bond movie 'The Man with the Golden Gun', whilst the latter, which literally means 'Sea Gypsy Island', is a village built out over the water on stilts, guarded by a giant rock monolith. The area suffered badly during the Boxing Day tsunami in 2004, but has recovered well.
Siam Nirami, Bangkok 
Be wowed by the spectacular cultural production of a Journey to the Enchanted Kingdom of Thailand with hundreds of performers and special effects at Siam Niramit in central Bangkok (www.siamniramit.com).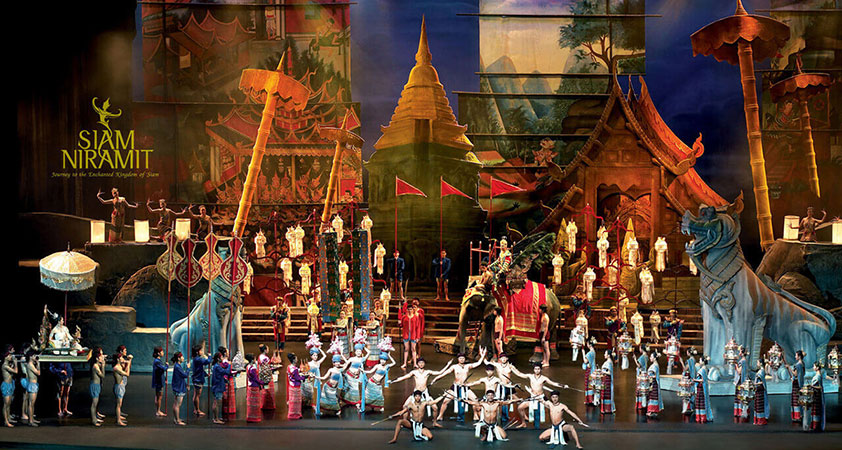 Siam Winery 
Join a wine-tasting tour at the Siam Winery near Bangkok (www.siamwinery.com).
Take a meditation class 
Cast off all cares through traditional meditation. Thailand has dozens of temples and meditation centres specialising in vipassana (insight) meditation. Attend a class for just one day or a retreat lasting several weeks.  Get to know northern Thailand better, particularly the remote provinces of Chiang Mai, Chiang Rai and Mae Hong Son by trekking, riding an elephant or rafting through this spectacular region.
Thai cooking 
Try Thai cooking at one of many cookery schools. Learn how to blend the many herbs and spices that provide the unique flavours of Thai food.
Thai kick-boxing match 
Take in a muay thai (Thai kick-boxing) match; this traditional sport can be seen every day of the year at the major stadiums in both Bangkok and the provinces. Thai boxing matches are preceded by elaborate ceremonies and accompanied by lively music.
ONLY WITH US : 100 % MONEY BACK GUARANTEE within 10 days from the date of booking if not satisfied.
For further information, or simply a free quote, please
contact us
at any time via our email:
info@galatourist.com
, our experienced consultants will reply to you within 48 hours.
Sincerely yours & see you soon!
GALATOURIST
since 2005.