Filter tour
Thailand Beach Holidays
Thailand
- the country of endless diversity and great contrasts. According to visitors, Thailand is Asia's most exotic country so
Thailand beach tour
is always an unforgettable one.
Thailand beach holidays
are unique opportunity for you to learn about
Bangkok
and relax in
Pattaya
- which is dubbed the "
Pearl of the East Coast
".
Thailand fascinates every tourist right from the first sight. Through the airplane window, the rooftops and the sparkling spire of
the Grand Palace
,
Temple of the Emerald Buddha
,
Wat Arun temple
and other Bangkok treasures - all spread out in front of the visitors as a picture of the magic things of the medieval Orient in the fairy tales.
Mystical Buddhist temples, stretching coral reefs, crocodile farms and tropical vegetation, Thai-style massages and typical dishes of Thai, Chinese, Korean and Japanese cuisine gives visitors unforgettable impressions. Therefore, let
Galatourist
go with you !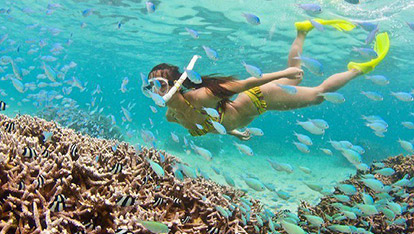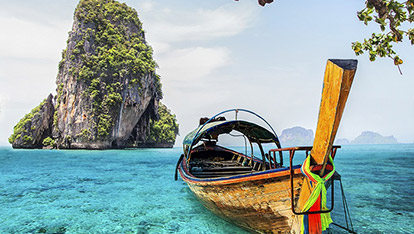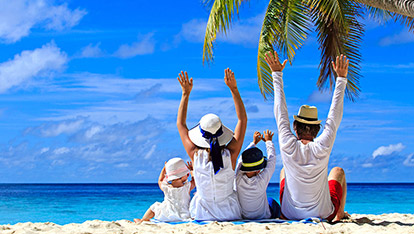 Top 5 stunning sites you can admire during Thailand beach holidays

After seeing the following list of breathtaking tourist trap, you are belived to not hesitate anymore. You can even visit Thailand for the second time because of these exotic coastline. And now, look at them with us !

1. Phuket
Phuket Island is like the jewel in the Indian Ocean. It is Thailand's largest island that is considered to representative of almost Southeast Asia island resort. This top spot is famous for its beautiful beaches along with some interesting activities such as deep snorkelling, dining in luxury restaurants, modern shopping and great beaches. Phuket has been a "capital" being rich in art and culture for a long time.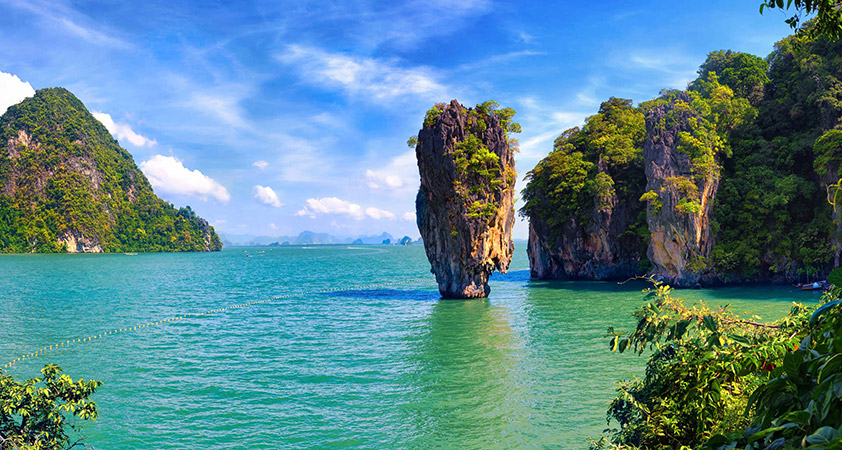 As one of the top travel destinations in Thailand, Phuket has a wealth of attractions, ensuring you won't forget a wonderful vacation on this beautiful island. All of them are the ideal choice for travelers around the world when joining beach holidays in Thailand.

2. Koh Yao Yai Island
With the pristine island like Yao Yai, there is no dificulty to enjoy the sea breeze by the most comfortable way. Being not crowded is the factor that makes you feel free to experience the local life. Koh Yao Yai is surrounded by the clear, warm and calm waters of the Andaman Sea. It also offers many world-class diving sites such as Shark Point, Anemone Reef or King Cruiser Wreck.
In addition, snorkeling also allows you to see towering rocks, coral reefs and a variety of sea creatures. If you want to explore further you can go to the mangrove forest not far away. This is probably one of the most interesting experiences for you when taking part in Thailand travel tour.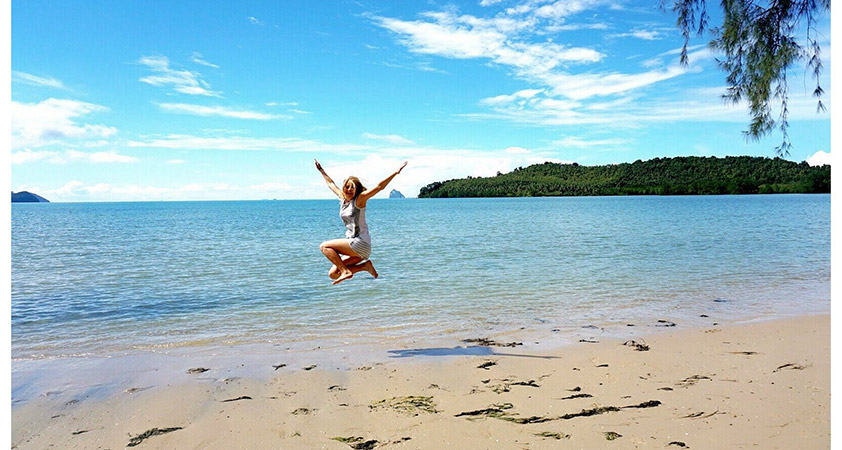 See more: Overwhelming trip to Thailand picturesque beach | 7 days 6 nights

3. Phang Nga Bay
Phang Nga Bay belongs to Thailand's famous Phuket pearl island. And not beyond the expectations of visitors during beach holidays to Thailand, this place possesses a beauty that everyone must be stunned. The clear blue sea along with countless rock masses scattered in the sea creates a scene that is romantic, wild and attractive. A great geological wonder is full of islands, hidden underwater caves, and high rock ranges. This is the ideal spot for kayaking expeditions to explore many fascinating caves.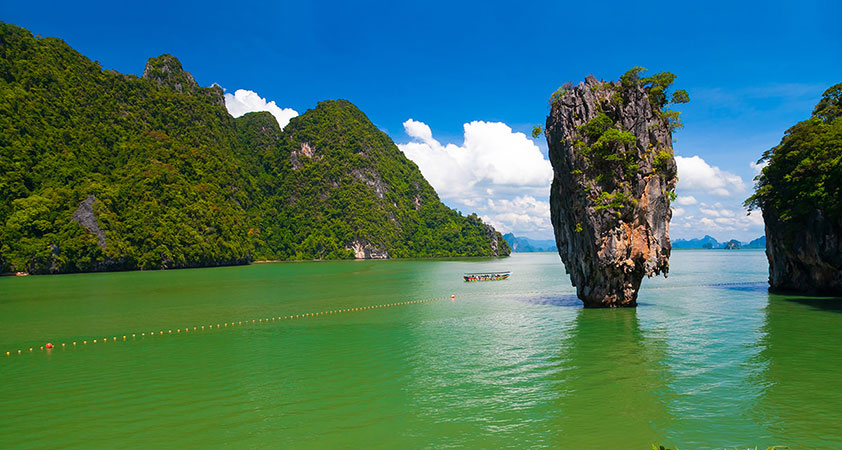 4. Long Beach
Long Beach, also named Phra Ae, is the most famous beach at Koh Lanta. This beach is the longest on the island. In spite of its popularity, it is never crowded thanks to its length. In hot days you will find cool shades at the pine forests along the coast. Whether its low tide or high tide, the Long Beach is always a good choice for swimming.
If spending Thailand beach vacation with children, Long Beach is a must-come place. It has many exciting activities and games such as football, beach volleyball or sailing. In particular, this beach is very friendly and safe for children.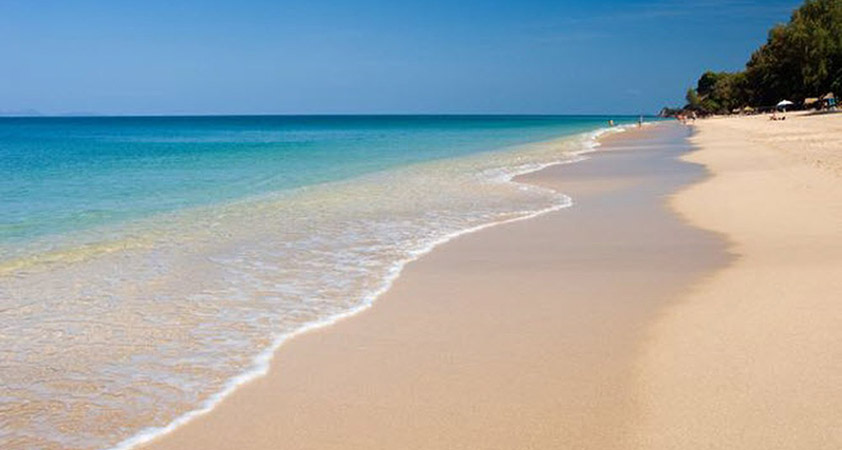 See more: Experience on beautiful beach in Thailand travel itinerary | 10 days 9 nights

5. Phi Phi Island
Phi Phi Island is about 50km away from Phuket. Not only it owns a captivating beauty, it is also the most clean and famous island in the world. The peaceful space and beauty of this place will surely bring you wonderful moments of relaxing, enjoying the feeling of being in paradise.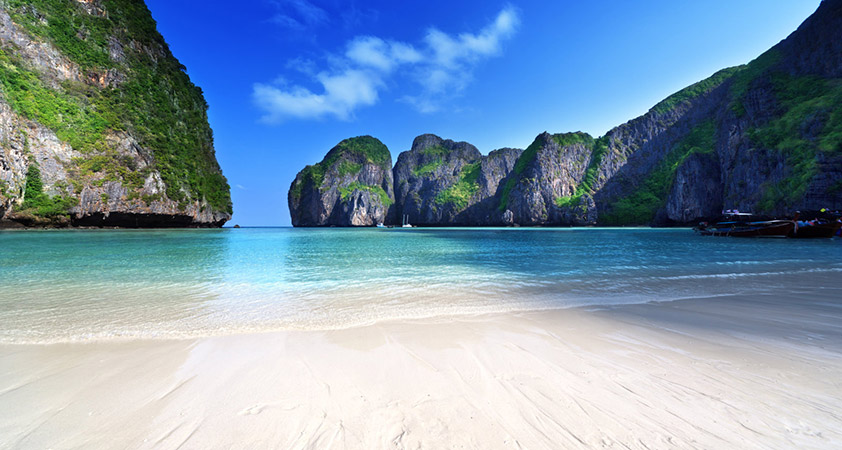 Phi Phi Island is also one of the most beautiful diving places in Thailand with all kinds of colorful fish. Coral reefs and turquoise waters make you dive all day without boredom. Around Phi Phi island, there are countless beautiful deserted beaches. There is nothing better than kayaking than exercising and bathing in beautiful white sand beaches. It is worth spend Thailand beach holidays, especially Phi Phi Island. It's sure !

Thus, the Thai tourist destination must have made you anxious to carry your luggage up and go, right! What are you waiting for?  Let's go now!