Stunning beaches in Phuket
Phuket's appeal lies in the beauty of the island, and the variety of relatively inexpensive activities on offer. Thailand's largest island has wonderful food, vibrant nightlife, an excellent range of accommodation and great beaches, but there's a lot more to do besides sunbathe!
Located in the south of Thailand,
Phuket Island
(Phuket Province) is the largest island in Thailand with an area of nearly 540 km², bordered in the north by the archipelago Mergui of Myanmar and in the west by the archipelago Andaman of India. This coastline includes hundreds of large and small islands, peaks, cliffs and caves waiting your expedition. This is a paradise of marine tourism with full facilities and sports in the sea.

Sea and Bay
Phuket
has three main beaches: Karon, Kata and Patong. 
Patong Beach (Patong Beach)
: 15 km from the city, this is considered as the famous place of sex tourism. Here you will find many restaurants, bars, coffee, massage, supermarkets.
Kata Beach (Kata Beach)
: 20 km from the city, this is considered as the cleanest beach in Phuket and quite quieter than Patong Beach. It has a very popular beach is Kata Noi Beach.
Karon Beach (Karon Beach)
: 20 km from the city, this is a long beach with many large resorts. The beach with its fine white sand and blue sea always attracts visitors and be suitable for swimming, scuba diving, windsurfing and sunbathing.
Besides, many other small bays are waiting you to enjoy such as: Ko Si Re, Laem Phanwa, Laem Phromthep. Phang Nga Bay.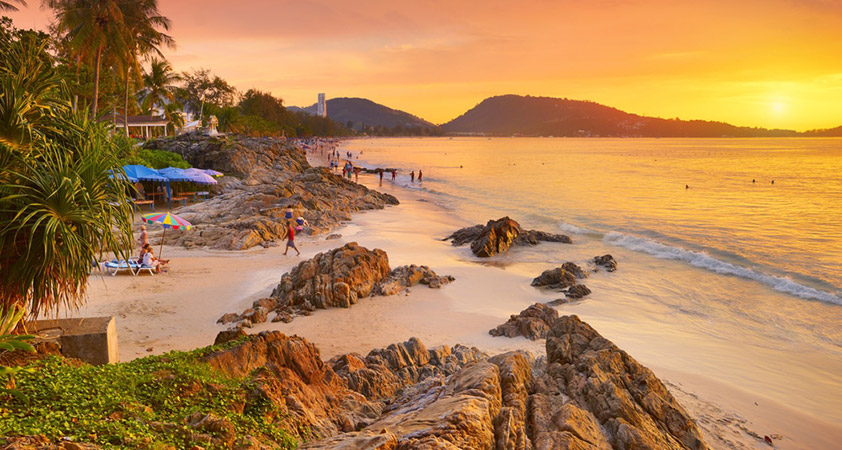 Cuisines
Phuket
- a coastal city famous for it dishes combined with seafood and raw vegetables. Fried noodles (steamed noodles) often made with pork or chicken and are available at some noodle shops such as: Mi Ton Pho, Mi Sapam, Mi Ao Ke, Mi Hun. Khanom Jeen: a type of breakfast noodles is often served with spicy curry sauce and raw vegetables. Nam Phrik Kung Siap is a mixture of dried chili and smoked shrimp served with a variety of raw vegetables. Pad Kanaa Moo Grob is a stir-fried green broccoli with crispy pork. Kao Man Gai is a chicken rice dish usually cooked with pineapple leaves. Koit Diaow Rueah is a boiled noodle with stewed buffalo meat.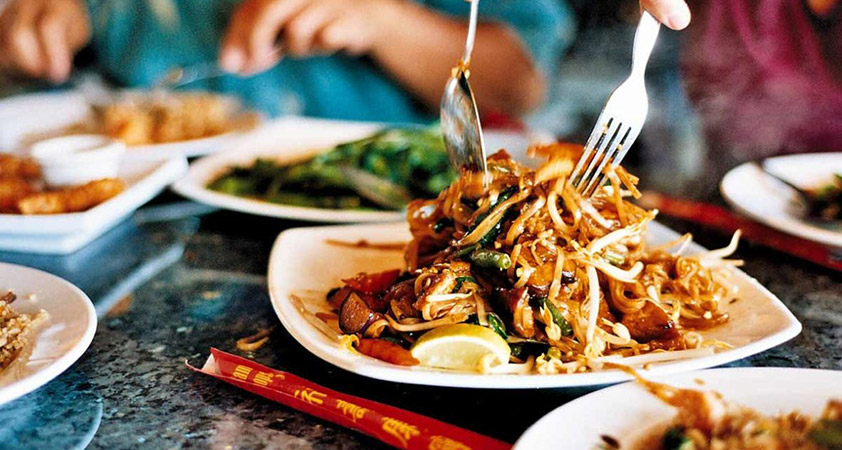 Festivals
The best time to get to
Phuket
is from December to May. At this time, the climate is mild and cool as well as many unique festivals happen. Seafood Festival which takes place in May every year is the most popular festival activity. Vegetarian Festival takes place on the full moon night of October in Chinese style.
Phuket King's Cup
Regatta
takes place in December every year. The
Phuket Yatch Club
organizes an international boat racing competition for athletes and athletes competing for the Royal Cup with marathons from Mu Ko Phi Phi to Phuket. Laguna Phuket Triathlon is also celebrated in December with a variety of activities. Phuket Tourism Fair from 1 November also known as Patong Festival. Chao Le Boat Festival takes place during the Mid-Autumn Festival. Vegetarian festival is the largest and most celebrated annual celebration in
Phuket
, the vegetarian festival taking place during the first nine days of the 9th lunar month of Thailand. It is the time when islanders practice vegetarianism as a form of purification to ensure good fortune next year. There are also colorful parades, and surprising performances including walking on charcoal and crossing the body.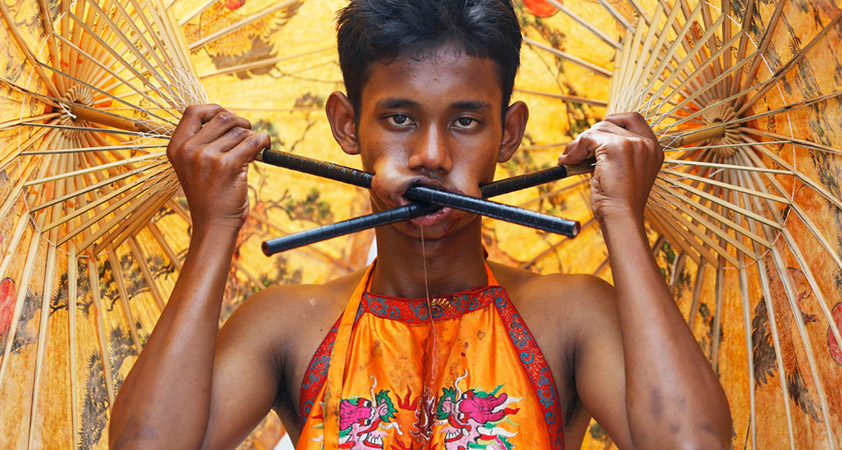 How to get Phuket from Bangkok?
By bus: air-conditioned buses leave the Bangkok Bus Terminal every day.
By rail: There are no direct rail links to Phuket. Trains from Bangkok's Hua Lamphong Station to Phun Phin Station are closest at Surat Thani Station, where bus service is provided to the island.
By car: 862 km. It takes about 12 hours by road from Bangkok to Phuket.
ONLY WITH US : 100 % MONEY BACK GUARANTEE within 10 days from the date of booking if not satisfied.
For further information, or simply a free quote, please
contact us
at any time via our email:
info@galatourist.com
, our experienced consultants will reply to you within 48 hours.
Sincerely yours & see you soon!
GALATOURIST
since 2005.