Filter tour
Vietnam Beach Breaks Holidays
With 3.260 kilometers long seacoast,
beach holidays in Vietnam
have become a popular choice of travel lovers all over the world. The tropical climate together with the wild beauty of nature makes Vietnam an attraction destination. There are more than 125 seashores and most of them are suitable for tourism. Especially,
Da Nang beach
has been chosen as one of the six most beautiful beaches on the planet. Besides,
Ha Long Bay
and
Nha Trang Bay
are also in the top list of most beautiful bays in the world.
Below are some suggestions from
Galatourist
for your choice of
beach vacation in Vietnam
. We have many years of experience in tourism with our own advantages including: 
Serious local agency
Competitive price
Attractive Tour
Tailored & Flexible
Rate without intermediary
Therefore, we assure the best services at suitable prices and 24/7 support to make sure you will have comfortable moments during Vietnam beach holidays 2019.
Top 7 attractive places for short beach holidays in Vietnam

1. Quy Nhon Beach (Binh Dinh province)
Quy Nhon Beach
is in the north-east of
Binh Dinh province
, with its sandy shore stretching like a bow about 5km in length. The beach is not noisy but gentle, tranquil like a young girl. Travelers joining this
Vietnam beach tour
will easily feel the soul of peace when immersing in the scenery here. From the seashore, you can see rows of coconut swaying precariously in the breeze, the color of the sea and the sky mixed.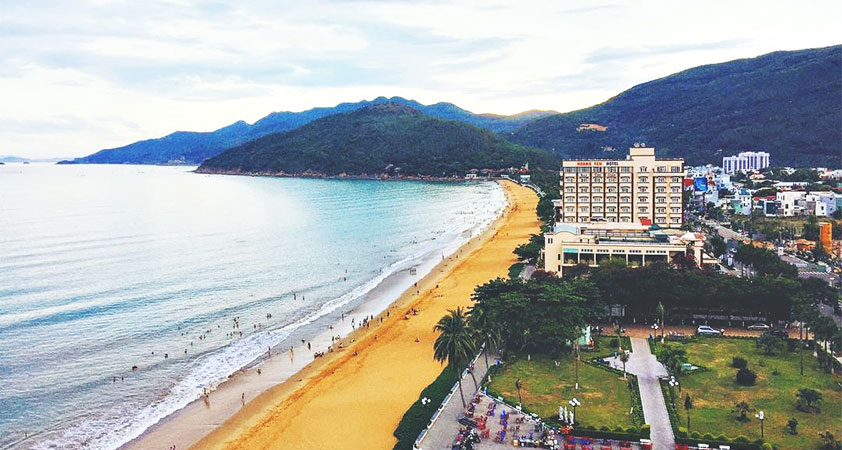 Far from the seashore are
Ghenh Rang mountain
covered by the clouds in the left, and the dragon-shaped hills in the right. Every day, there are hundreds of small boats of the local fishermen.
2. Hoi An beach (Quang Nam province)
Hoi An beach
locates beside
Hoi An ancient town
, which you can find some
Vietnam travel beach
tours which include both sea sightseeing and ancient town discovery. From April to October is suitable time for a tour to Hoi An beach. At this time, the weather is quite dry and the atmosphere is quite fresh and comfortable, suitable for water activities. There are also some festivals in
Hoi An
and
Da Nang city
.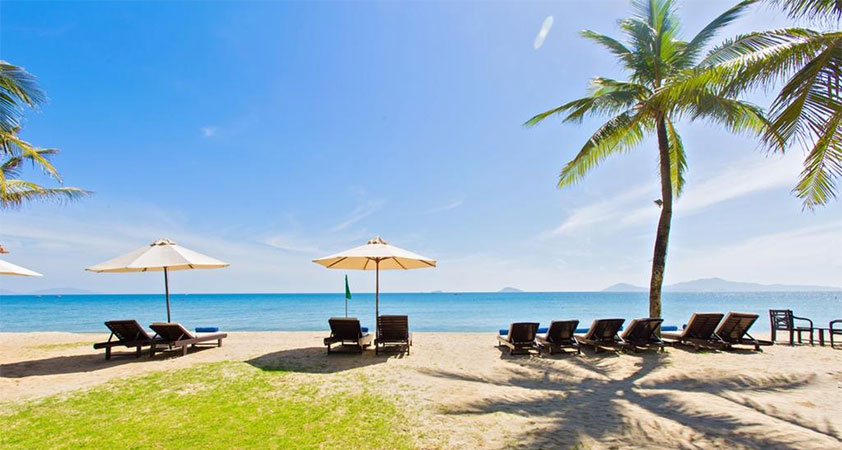 If you come to Hoi An beach for
Vietnam travel
, it is regretting if you do not join the seafood tour. Hoi An is famous for its fresh seafood and the restaurants alongside the seashore all have a high responsibility for hygiene.

 See more:
Enjoy Vietnam special summer with Hoi An beach tour | 3 days 2 nights

3. Phu Quoc Island (Kien Giang province)
Phu Quoc
is the biggest island district in Vietnam. There are more than 20 isles with an area of 578 square kilometers. The strait of Phu Quoc is compared with the beauty of Hawaii with the nicest seashores of Vietnam.
Bai Truong
is the busiest seashore and the only one where travelers can see the sun going down at the beach. Other seashores such as
Kem
,
Dam
,
Cuu Can
,... are also famous for freshwater, smoothy sands, bringing about comfort moments among the pristine coastlines.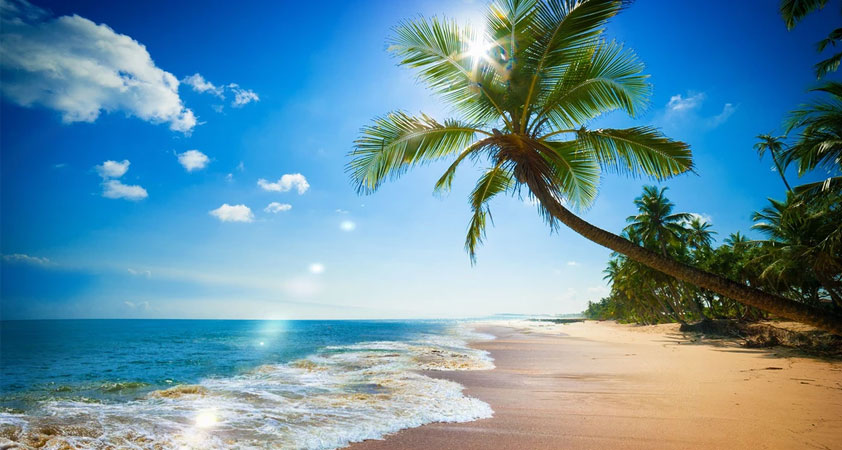 You will appreciate your
Vietnam beach vacation 
more for the "daily squid catching" scenery. When the sun goes down, the boats catching squid begin their activities. The lights on the boats create a floating city if you see from a far distance.
4. Mui Ne beach (Binh Thuan province)
Mui Ne beach
is famous for many clean seashores such as
Hom Rom
with gentle beauty and many strange boulders opposite the sea. Especially in the rain season, all the mountain is covered with the natural green color and in the sunny season, it changes into the beautiful blond cover. The boulders seem like giant haystacks when you stand from a far distance.
Moreover, the yellow sand hills spotted by some iron beaks become the symbol of Mui Ne. The color of the sands here always changes due to wind erosion.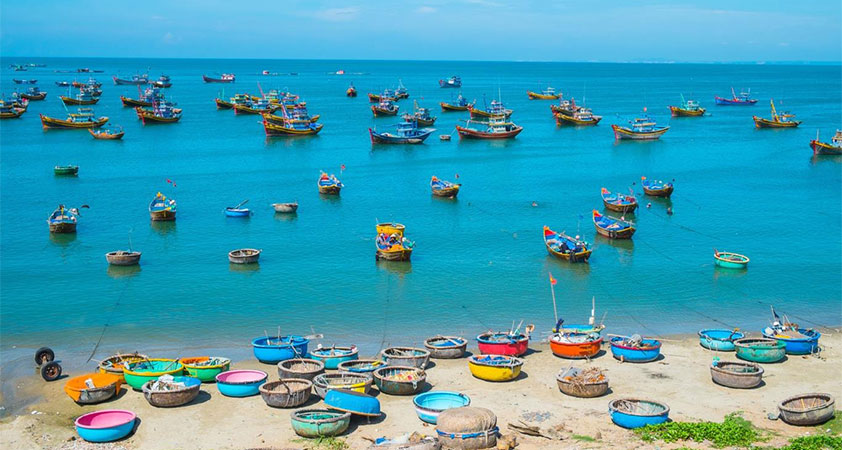 The seafood is always worth trying when you take part in
beach holidays in Vietnam
. Besides fresh food from the local sea, Dong is the specific dish that you will see nowhere else. 

See more:
Stunning landscape of tour Mui Ne Phan Thiet | 3 days 2 nights
5. Nha Trang beach (Khach Hoa province)
Nha Trang
is known as a dynamic and live beach city, one of the most favorite destinations for
Vietnam beach holidays
. Look down from the high, the beach is like a watercolor painting that nature mother has carefully created.
Nha Trang not only attracts us with its natural scenery but also the warm and sunny climate. Travel can come here at any time of the year. Once immersed in the cool blue water here, you will find it hard to forget this journey. Besides, there are a lot of water entertainment activities that help you discover and experience new things, for example, canoeing, board flying, paragliding, water skiing,...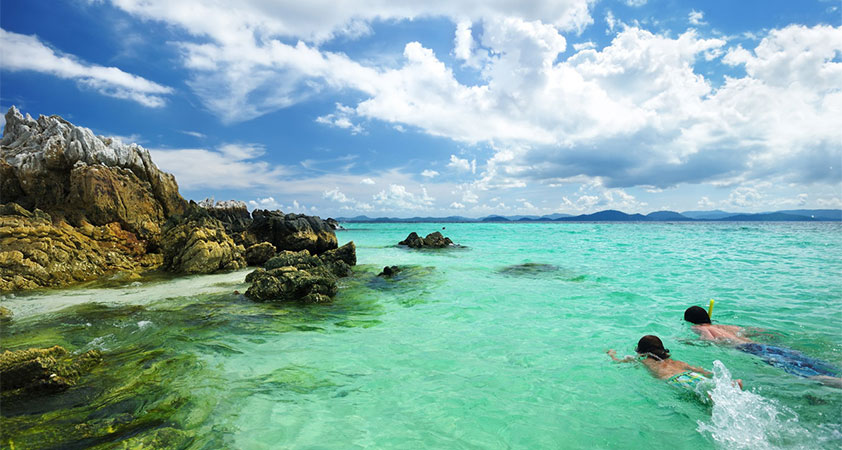 6. Long Hai Beach (Ba Ria - Vung Tau province)
Long Hai
is another remarkable choice for your
beach tours in Vietnam. 
The seashore stretches alongside the foot of
Minh Dam mountain.
If you do not like sea-bathing, you can swim in the saltwater lake next to the seashore with the same feeling. Connected with the seashore is the
Nuoc Ngot Pass
and then the cherry forest. Especially if you come here in Lunar New Year's time, you can see the cherry flowers blossoming along the road.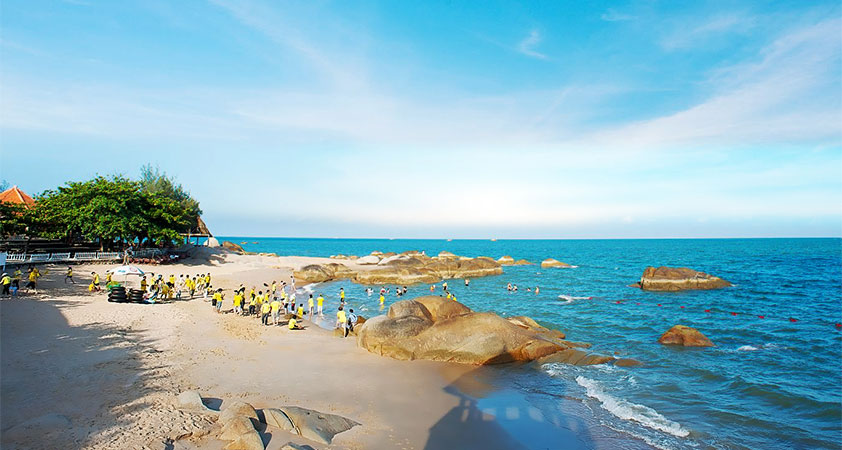 Of all the seafood here, the most special dish may be "
Tiet Canh Long Hai
", a Vietnamese dish of raw blood pudding served with cooked lobster in Northern Vietnam. There are seven kinds of lobster but the most delicious is the Dragon lobster.

See more:
Best price of tour package to Vung Tau beach | 3 days 2 nights

7. Non Nuoc Beach (Da Nang)
Non Nuoc Beach
has been chosen as one of the six most beautiful beaches of the planet by Forbes Magazine, located beside Ngu Hanh Son, an attractive tourism spot of
beach holidays in Vietnam
. Shaped like a bow around the mountain, Non Nuoc is famous for its long stretching sand, warm climate in winter and cool fresh in summer. You can enjoy the fresh water or take part in many entertainment activities such as fishing, volleyball, water skilling,... There are also a lot of specific plates of seafood, even rare algae and seaweed which have high value in exporting.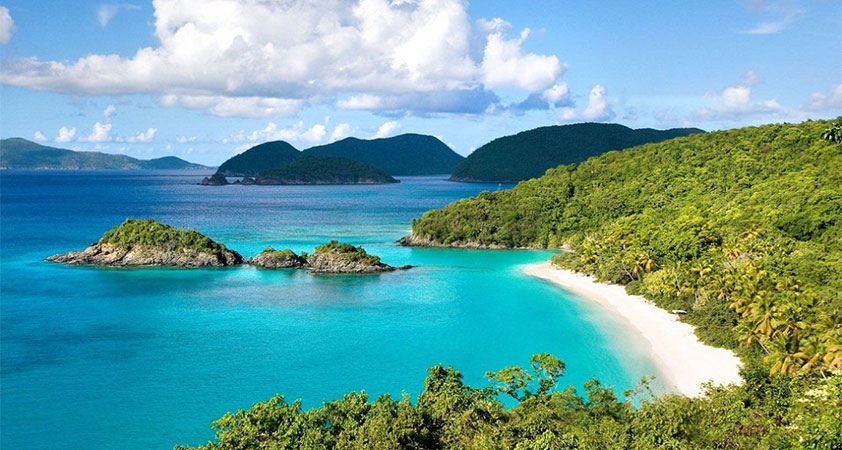 Seven famous places above are suggested to you so that you will have the best
beach holidays in Vietnam
.
Galatourist
do hope you will have best time of comfort here. Enjoy it now !