Filter tour
Cambodia and Laos Travel
Laos and Cambodia are truly authentic areas in 2019 for both family and friends travel. From former royal palaces, historical temples reflecting their own traditions to beautiful scenery of mountainous landscapes and friendly smiles of the locals, there is so much to see, to taste, to feel and to enjoy your whole trip. For authentic travellers, we offer Cambodia and Laos tours with both scenic discovery and amazing cultural exchange, giving you the opportunity to immerse in the culture of Laos and Cambodia. 

To entirely have a great vacation in Cambodia and Laos travel, we suggest you top 5 scores you should choose a travel agent like Galatourist: 
Authentic, Local & Safe
Off the beaten track
Good value for money
Fully customizable
24/7 availability
With well-trained staff in both Laos and Cambodia,
Galatourist
prides in recommending you
Cambodia and Laos tours
2019 which certainly meet your demand and exceed your expectation.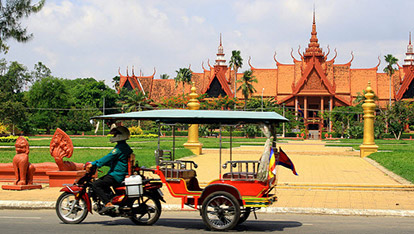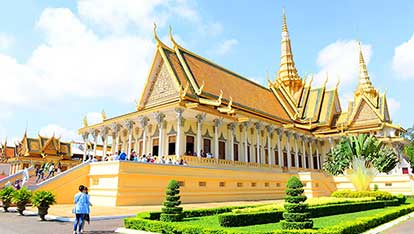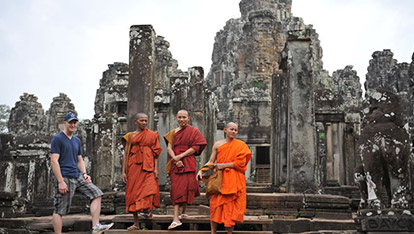 Top 5 authentic tourist spots in Cambodia and Laos tours 2019

1. Siem Reap
Featuring ancient temples reflecting the tradition and spirit of Cambodian people in the past, Siem Reap nowadays is a famous tourist attraction in Laos with the variety of Angkor temples such as: 
Angkor Wat – enormous Buddhist temple complex, considered the Mother of all temples in Angkor. Ta Prohm temple quiet monastery dating back to 12th century. Bayon temple lying in the center of Angkor Thom with nearly 50 towers and 4 giant stone statues of the Bodhisattva Avalokiteshvara. Wat Damnak Pagoda – a former Royal Palace during the reign of King Sisiwath, considered the center of Khmer studies. And Phnom Kulen National Park – the most sacred one in Laos with over 50 old temple and a Buddhist temple dating back to 16th century.
Come to Laos with Laos and Cambodia itinerary.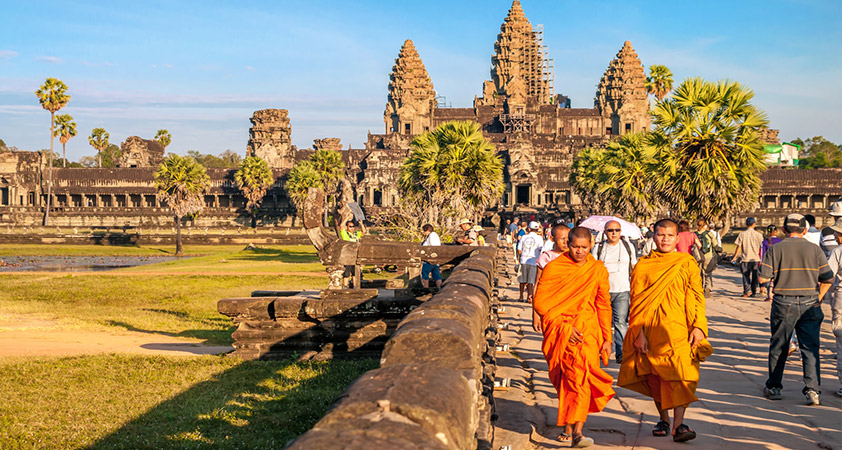 See more: Memorial Cambodia Laos itinerary 2 weeks | 15 days 14 nights
2. Battambang
Considered as the gateway between the capital of Cambodia – Phnom Penh and Thailand, Battambang was formerly the center of commerce and economics in eastern part of Cambodia. But for century, this town still preserves its peaceful beauty with sleepy atmosphere. For authentic seekers in Cambodia Laos itinerary, this place is truly a great option, giving you the chance to discover both remained examples of French colonial architecture during the colonial era and authentic lifestyle of Cambodian people in the past.
Travellers can explore this tranquil town with visits of such Battambang's tourist attractions as Battambang Bat Caves for observing hundreds of bats flying out their caves into the woods nearby; Battambang Crocodile Farm; Ta Dumbong Statue and Wat Banan Temple.

3. Sihanoukville
Your holiday in Cambodia and Laos tours will not complete without a visit to Sihanoukville, Cambodia's top seaside destination owning loys of long white sandy beach and paradise islands. Wallowing in the cystal blue water of Sihanoukville beaches, joining some water sports near the beach, or simply lazily lying on the beach to admire the sunrise & sunset view are one of must-do activities you should experience upon arrival Sihanoukville.
Sihanoukville highlights beautiful beaches such as Ochheuteal Beach with casuarina trees, grass umbrellas, rental chairs and little drink huts and expecially nigh-life activities on beach; Serendipity Beach – the most Western visitors' favorite beach; Otres Beach and Sokha Beach as well.

See more: Nonstop discovery of Cambodia and Laos tour packages | 12 days 11 nights
4. Pakse
Known as the capital city of Champasak province, Pakse lies at the mouth of two rivers named Xedong and Mekong with lots of tourist attraction effected by French colonial cultural and architecture. It would be a great regret if you miss visiting Mount Phou Asa, which once had a temple but ruined throughout the times.
Coming here, visitors will be overwhelmed by the breathtaking plains from the vantage point of the mountain. Another tourist attractions there are Wat Luang, considered the most amazing temple in Pakse where houses a Buddhist Monk School; and Wat Phabad, the oldest temple of Pakse. Go tour Cambodia and Laos with Galatourist now !

5. Luang Prabang
Ever travelled to
Cambodia Laos tours
, visitors can not miss the exploration of
Luang Prabang
, a city recognized by UNESCO as a World Heritage Site with relaxing lifestyle, friendly Laotians and breathtaking scenery.
Immersing in the clear blue water in
Khuang Si waterfall
, joining a trekking trip to
Phou Si mountain
to reach the golden
Wat Chomsi
and have a fantastic view of surroundings, experiencing daily activities of the farmers in Living Land or taking a boat on Mekong river to explore
Pak Ou caves
and see are dramatic limestone cliffs and beautiful Mekong River sceneries are mus-do activities in Luang Prabang. 

See more: Exceptional travel of Cambodia Laos tour packages | 9 days 8 nights
Cambodia and Laos tours 
are truly the best choice for those who love to have authentic experiences. Do not hesitate to
contact
local & serious
Galatourist
right now to plan your own 
multi country trips
in the Indochina.