Tips for a nicer tour to Dau Dang Waterfall in Bac Kan, Vietnam
On the tour around Ba Be National Park, Bac Kan province, Vietnam, you are suggested to continue the boat tour to Dau Dang Waterfall to admire how majestic nature is.
1. Dau Dang Waterfall Overview
Nang River
, after going through Lung Nham mountain to create
Puong Cave
, continues to travel to
Hua Tang Village
, where it meet thousands of stone blocks in different sizes and shapes, then creates
Dau Dang Waterfall
.
Dau Dang Waterfall
has contributed to the diversity in landscapes of the national park. Completely different from the peaceful and tranquil scenery you can admire on
Ba Be Lake Vietnam
or
Ba Goa islet
, the waterfall brings about a sense of amazement at the huge majesty. It is four kilometers far from Ba Be Lake in the North, also at the border of
Bac Kan province
and
Tuyen Quang province
.
The waterfall is more than 1000 meters long, outstanding with white spongle-like cascading flows. Along the two sides are full of green trees stretching out to the water. However, there are also some quiet flow areas for your relax. The attraction is much more lively when schools of fish moving about in earth's clear, clean waters. They usually appear in March and April when rains start. Many of them are even above 10 kilograms weigh.

Exciting tour:

Spend 3 days in Vietnam discovering the Northern landscapes.

2. What to eat in Dau Dang Waterfall ?
Dau Dang Waterfall Vietnam is in Ba Be National Park, which has a lot of specialties presented. Therefore, it is regretful not to taste some of them during your tour.

2.1. Sour and sweet shrimps
Fresh shrimp that have been caught from Nang River will be cooked with rice, then fermented for four or five days before being steamed to create the final taste that you can not see in other dishes. It is important in marination to keep the original flavor of the shrimps. You can enjoy the best taste when tasting the food together with pork and some mountainous vegetables.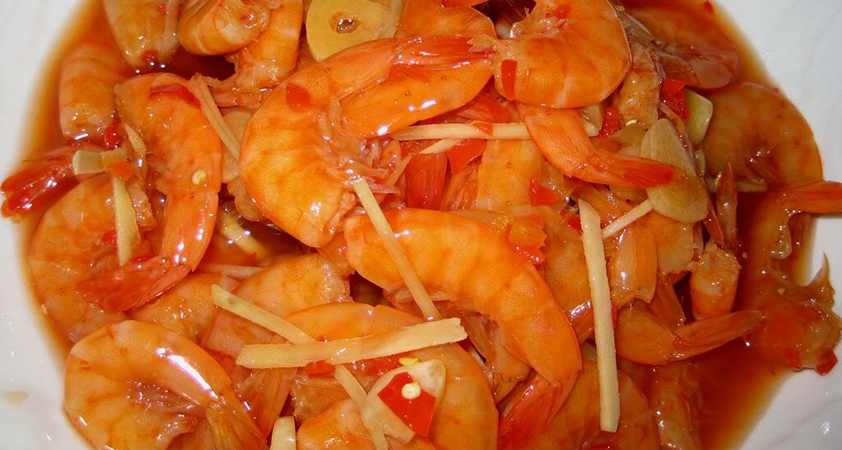 2.2. Pip banana cake
Mountainous pip banana in the area is famous for its appetiizingly sweet taste and the outstanding flavor spreading out a large area surrounding. It is also the main ingredient to make a pin banana cake. The core is added with coconut and green beans for more flavoring. The food is kept in banana leaves and can be kept in some days.

 Consult more: Best price of 2 week Vietnam tour package with Galatourist.

2.3. Smoked sausage
Smoked sausage is made from local meat that brings about a specific flavor and taste. Moreover, it is also marinated with local gingers that only grow on local rocky lands. Therefore, it is completely different from those you eat in other areas. All the attractive flavor of the meat together with local ingredients will certainly capture your minds for a long time. On quite cold nights in Ba Be National Park, let's enjoy the food with a little corn wine.
Besides, you should also try wormwood cakes, mountainous vegetables, dried meat hanging on the chicken... They will certainly make your journey more exciting and memorial. Contact us if you need more information for the tour. 
ONLY WITH US : 100 % MONEY BACK GUARANTEE within 10 days from the date of booking if not satisfied.
For further information, or simply a free quote, please
contact us
at any time via our email:
info@galatourist.com
, our experienced consultants will reply to you within 48 hours.
Sincerely yours & see you soon!
GALATOURIST
since 2005.