Kon Tum tourist attractions
The most northerly of the three towns on the Highland plateaux, the provincial capital of Kon Tum is located on the banks of the Dakbla River about 900km from Ho Chi Minh City and around 200km from Qui Nhon. It's a pleasant, unassuming sort of place. There are well over 600 ethnic minority villages and hamlets in the province, mostly Ba Na, Xo Dang, Gie Trieng and Gia Rai
The most northerly of the three towns on the Highland plateaux, the provincial capital of Kon Tum is located on the banks of the Dakbla River about 900km from Ho Chi Minh City and around 200km from Qui Nhon. It's a pleasant, unassuming sort of place. There are well over 600 ethnic minority villages and hamlets in the province, mostly Ba Na, Xo Dang, Gie Trieng and Gia Rai. A sizeable proportion of the population has converted to Catholicism. The French used Kon Tum as their administrative centre for the Central Highlands and built a large prison to subdue the local population. They deployed the prisoners as forced labour to build Highway 19 – needless to say, many died.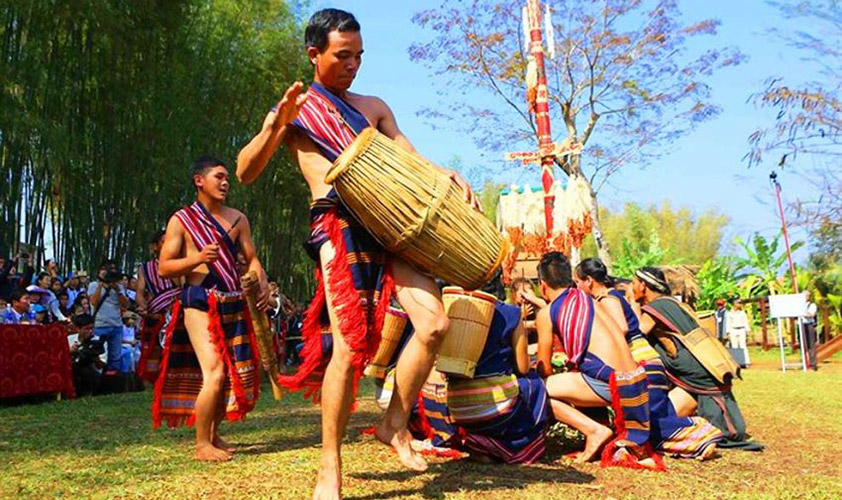 One of the best-known international guidebooks has much to say about Kon Tum's historic prison, concluding that the "local tourism authorities have not quite grasped the economic potential of this would-be war museum." Had the authors checked, they'd have known that the prison was demolished after the war and completely rebuilt between 1998 and 2000 by the tourism department to capitalise upon an unwitting tourist market. Oops! However, the town has two French-built churches that definitely shouldn't be missed. The small, whitewashed Tan Huong Church was built around the 1850s. It stands on stilts, although it's not immediately obvious. Inside, it's a gem. Most of the stained glass is original, and there's a splendid vaulted ceiling. The roof has been replaces, but the original 'fishscale' tiles can be seen on the tower.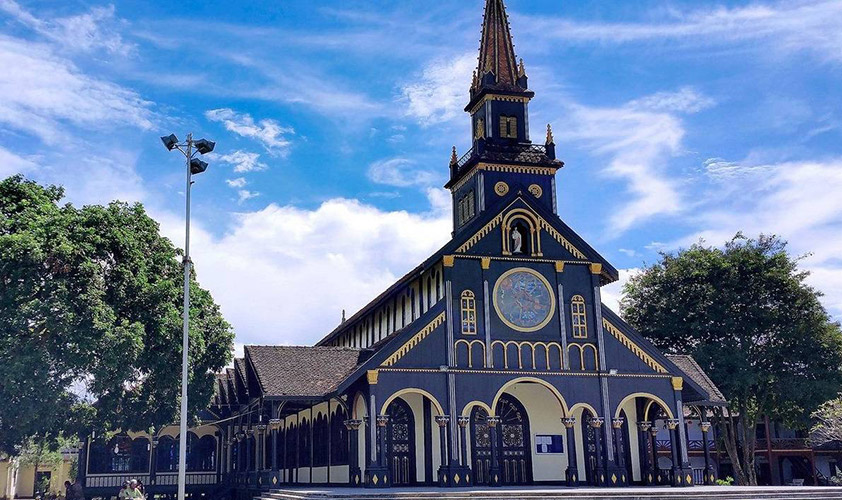 The better-known 'Wooden Church' was built in 1913, and has been carefully restored. The stained-glass window includes both Christian and local imagery. The Bishop's Palace isn't open to the public, but it's worth a look from outside. While in Kon Tum, we encourage our guests to visit the town's Ba Na orphanage. It's a poorly funded charitable foundation, but the children are well cared for despite the somewhat Spartan surroundings. You'll get a very warm welcome, and they'll get a decent donation on your behalf, a transaction that sends everyone away happy.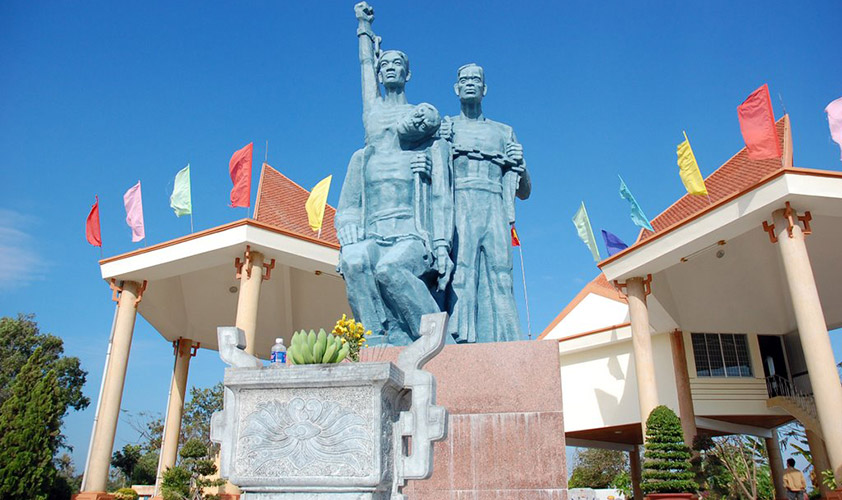 The main attraction of the area around Kon Tum is dozens of easily accessible ethnic minority villages. Visitors can stroll through ethnic communities, meet the people and experience their daily life. You're very unlikely to run into beggars or other nuisances: even the children don't cluster around or pester strangers. People are very friendly, and happy to welcome guests into their houses. Homestays are available. ​​'Rafting' down DakBla River in an inflatable dingy, a riverside picnic, swimming, dinner in the Rong house of a Ba Na village followed by wine and conversation with the locals typifies the experiences offered by this little-known area and its easygoing, good-natured people.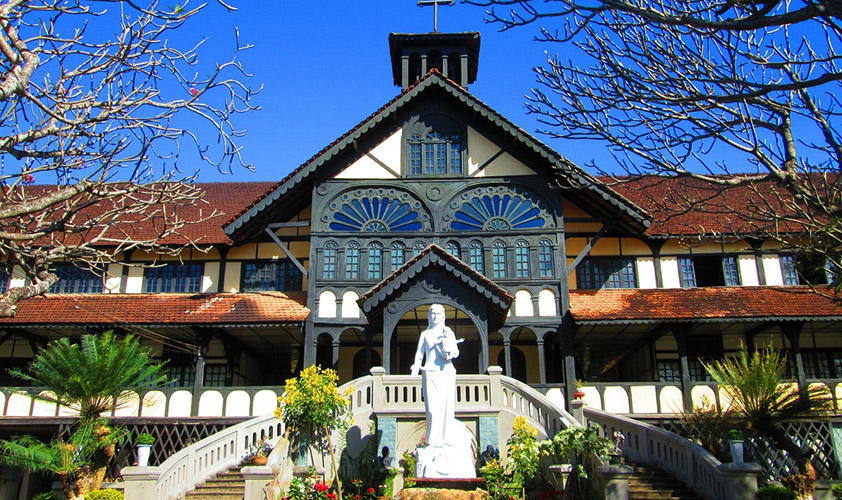 If you want to get further away, there are plenty of good trekking routes taking you through attractive countryside and across precarious bridges to reach more remote villages. Accommodation will most likely be in the local 'rong' house. You need to be flexible and adaptable, though – the local authorities have differing ideas about what's allowed and what isn't, which is why you need one of our expert guides to smooth the way!
ONLY WITH US : 100 % MONEY BACK GUARANTEE within 10 days from the date of booking if not satisfied.
For further information, or simply a free quote, please
contact us
at any time via our email:
info@galatourist.com
, our experienced consultants will reply to you within 48 hours.
Sincerely yours & see you soon!
GALATOURIST
since 2005.