Filter articles
Mandalay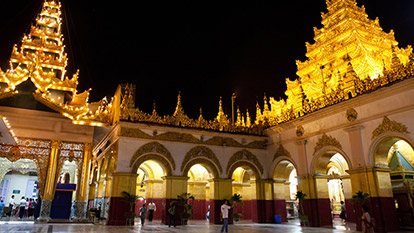 Mahamuni Pagoda, the most i,portant Buddhist pilgrimage sign in Myanmar
The Mahamuni Pagoda or Mahamuni Buddha temple is one of the most important Buddhist pilgrimage sites in Burma. The temple houses the Mahamuni Buddha image, the most highly revered Buddha image in the country. The pagoda was built in 1785 by King Bodawpaya of the Konbaung dynasty after the Mahamuni image was captured during the invasion of the Arakan Kingdom.
Mingun Pagoda - Mandalay
The Mingun Pagoda is a massive unfinished pagoda built at the end of the 18th century, that was meant to be the largest pagoda in the country. The massive paya, also known as the Mantara Gyi Pagoda, the Mingun Pahtodawgyi and the Great Royal Stupa makes for an impressive site on the banks of the Irrawaddy river. In front of the pagoda facing the river are the remains of two giant Chinthe lions about 29 meters high, guarding the temple.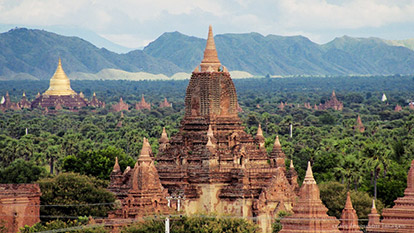 Ancient cities around Mandalay: Sagaing, Amarapura, Innwa & Mingun
Around Mandalay are the remains of the ancient cities Amarapura, Sagaing, Innwa and Mingun, the first three of which were all capitals of a Burmese Kingdom. During Burma's long history, capitals were moved many times for various reasons. King Mindon for example moved the capital city from Amarapura to newly built Mandalay to fulfil an ancient Buddhist prophecy.