Mme. Elisabeth et M. Mary-francis BOUGES 2.2018
Mme. Elisabeth et M. Mary-francis BOUGES 2.2018
Nom du client: Mme. Elisabeth et M. Mary-Francis BOUGES
Pays: France
Participants: 2 adultes
Circuit: Vietnam 17 jours
Date du voyage: 21/2/2018


"Chao - Bonjour Hien, nous voici de retour à Vineuil (France) après 18 jours passés dans un beau pays : le Vietnam. Nous avons fait de belles rencontres parmi lesquelles nous gardons un souvenir joyeux et très éducatif grâce à vous deux Hien et Van. Malgré notre âge avancé (75 ans) nous avons pu enfourcher vos véhicules (scooter) avec beaucoup de réticence en ce qui me concerne (Elisabeth). Mais la gentillesse, la prudence de Hien et Van m''ont fait passé une soirée extraordinaire en découvrant Ho Chi Minh Ville la nuit et la cuisine vietnamienne dans les quartiers authentiques de la ville au milieu des Vietnamiens de tous les jours. Nulle part ailleurs n''avons fait le tour de la gastronomie vietnamienne aux saveurs subtiles en si peu de temps : rouleau de printemps, Bun bo Hué, soupe délicieuse avec bœuf, crabe, saucisse de crevette, légumes, fleur de banane, soja..., coffee au lait concentré, coffee noir chaud, Panna cotta vietnamien au goût passion, lait de coco, café, thé vert, framboise.

De plus, ce fut un enchantement de passer ces délicieux moments avec nos deux jeunes guides car Hien parle couramment le français : quel bonheur de pouvoir communiquer !!! nous espérons que Hien aura la possibilité de nous rendre visite cet été, nous avons échangé nos adresses.

Amitiés de nous deux.
Elisabeth et Mary-Francis BOUGES"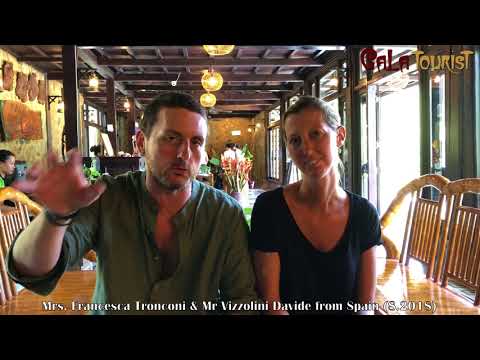 Ms. Francesca Tronconi & Mr Vizzolini Davide (2pax) from Spain
Ms. Francesca Tronconi & Mr Vizzolini Davide from Spain, taked a Tour in Vietnam on 8.2018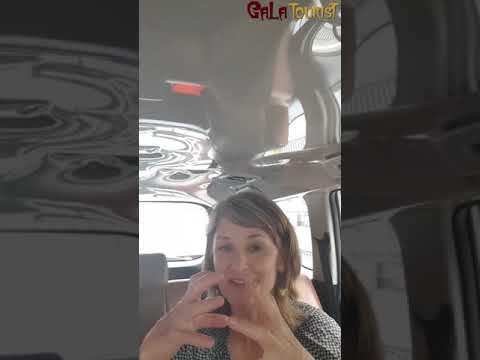 Mrs & Mr. DUPUIS (2pax) from United States
Mrs & Mr. DUPUIS from US taked a vacation of THAILAND & CAMBODIA & VIETNAM 14 days on 3.2018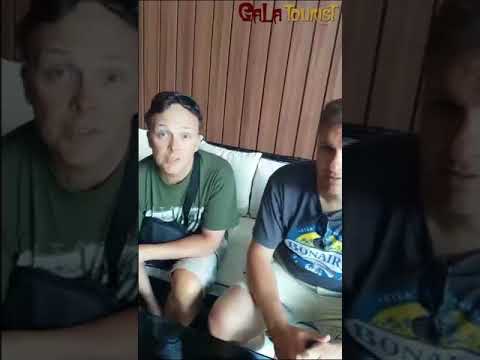 Mr. Jeffrey Szymanski (2pax) from United States
They taked a trip of Vietnam and Cambodia 11 days on 3.2018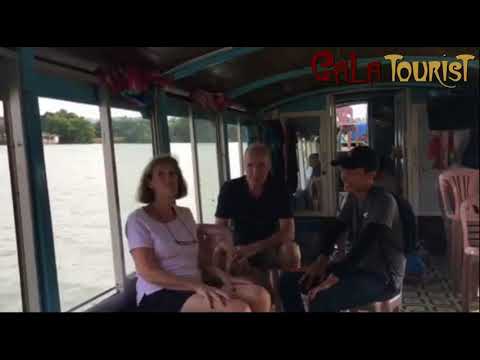 Mrs Rosemary McGuinness (2pax) from Australia
Taking a trip of Vietnam & Cambodia 14 days on 26th mars 2018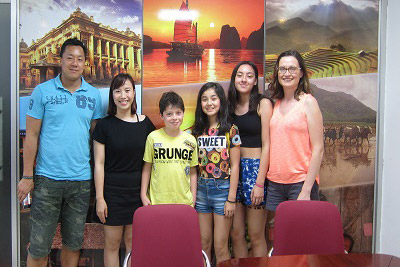 M. Vo Jean Francois 4.2018
Nom du client: M. Vo Jean FrancoisPays: France + VietnamParticipants: 2 adultes + 3 enfantsCircuit: Hanoi, Cat Ba, Sapa et Ninh Binh 7 joursDate du voyage: 17/4 - 24/4/2018
Why us?
ONLY WITH US : 100 % MONEY BACK GUARANTEE within 10 days from the date of booking if not satisfied.
Local agent - without an intermediate
24/7 availability
Quick reply
Guaranteed quality service
Safety & Security
Flexible & Professional staff