Pleiku Vietnam
Pleiku is a town with a large ethnic minority. Pleiku marks the junction of roads leading to Kontum, Buon Ma Thuot and Qui Nhon. This town was almost totally destroyed during the Vietnam war as it was home to an American base. If you intend being here during the monsoon season, you should know that Pleiku boasts the highest rainfall in the Central Highlands.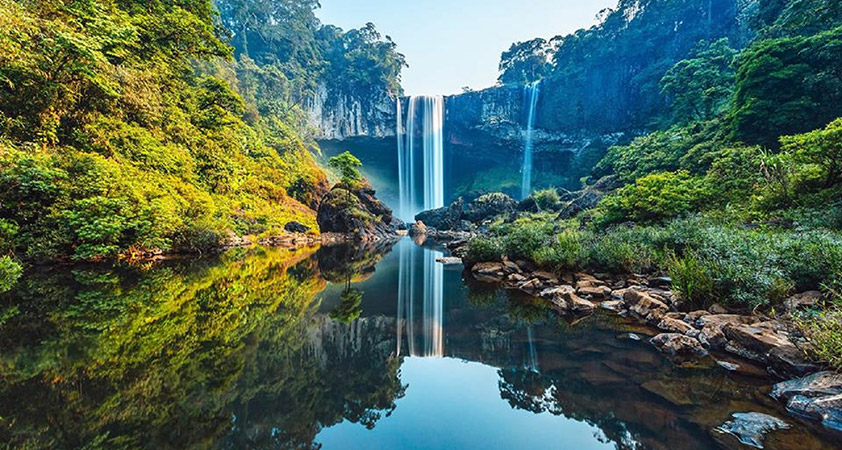 Jarai and Bahnar Tribes.
The one thing worth seeing in
Pleiku
is the
Jarai and Bahnar tribes
that live close by. The Jarai guild houses on stilts with a small hut out the front to keep their rice. The Bahnar also build their houses off the ground on stilts and have large balconies to work on. They have a community building called a Rong House where the elders meet for ceremonies and festivals. Inside they keep gongs, wine, drums and all the precious ceremonial artefacts. Shaman also use this large building for spiritual rituals such as the 'prayer for rain'. The Rong House can only be entered by men.Jarai and Bahnar Tribes.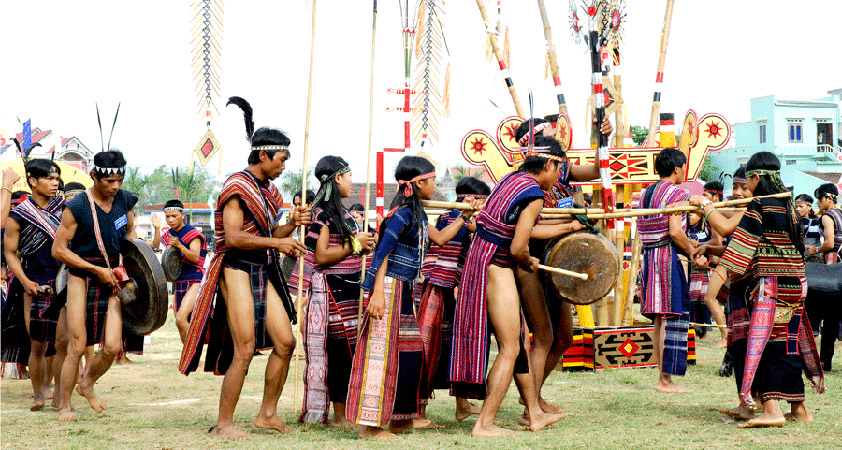 The tombs of
the tribes
are also very interesting. They set up little thatch wooden huts over the tomb upon which they put the possessions of the deceased. Around the tomb there are four wooden pillars. On top are wooden carvings of men or monkeys that are guards to protect the body of the dead. The ceremony is very expensive so if the family of the deceased cannot afford it, the funeral party is held up to three years later. The entire village population spends three days at the burial sight where a water buffalo is ceremonially sacrificed and subsequently used to feed the village. The head of the water buffalo is cut off and hung on the tomb, and the four hooves are cut off and placed on the four corners of the grave.
Yaly Waterfall
There is a waterfall that you can visit 15 km north of
Peiku
towards
Kontum
. You will come across a large junction in the road where you make a left turn and continue to the end of the road.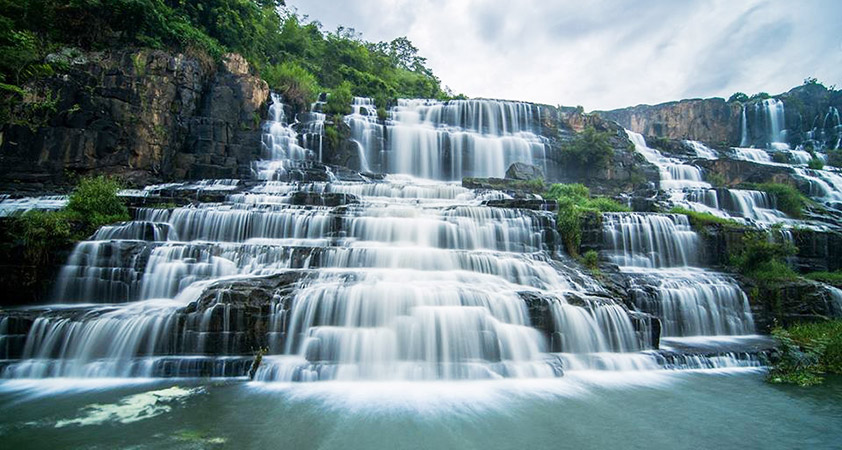 Former Battlegrounds
There are number of
former battlegrounds
which can be visited from Pleiku including Ham Rong Mount, Plei Me post and the former 1st Cavalry Division base at Hon Chong (in An Khe district).
ONLY WITH US : 100 % MONEY BACK GUARANTEE within 10 days from the date of booking if not satisfied.
For further information, or simply a free quote, please
contact us
at any time via our email:
info@galatourist.com
, our experienced consultants will reply to you within 48 hours.
Sincerely yours & see you soon!
GALATOURIST
since 2005.