Top 9 must-visit places in Hai Phong, Vietnam
Known as one of the major tourism centers, Hai Phong is famous for its long sandy beaches, popular resorts, and entertainment. In addition, Hai Phong also has a lot of historical sites, attractions, which will help visitors have a lot of unforgettable experiences during their vacation. If you are planning to visit this beautiful province with plenty of famous destinations, this checklist of "Top 9 must-visit places in Hai Phong" as follows may help you much when coming here.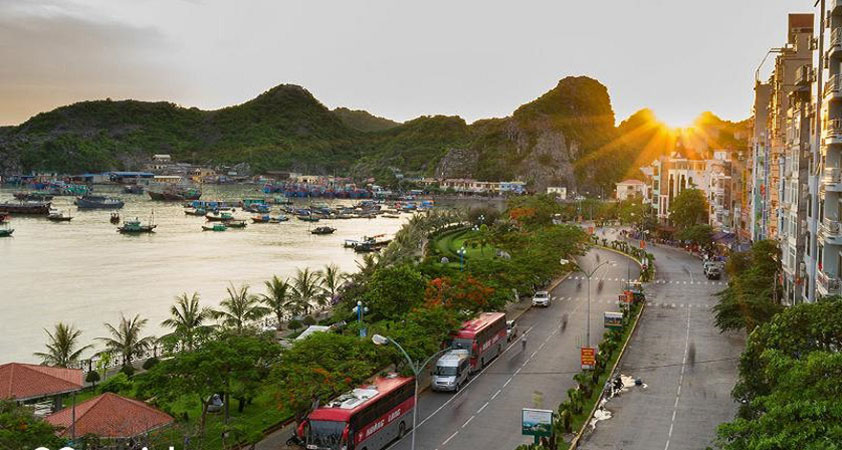 1. Cat Ba Island
Situated about 50 km to the east of Hai Phong, Cat Ba - the pearl island of Hai Phong, is a well-known destination with a spectacular array of sea and island scenery. With an area of 20,000 ha, The Cat Ba archipelago is a group of 367 islands, including
Cat Ba Island
in the southern part of
Ha Long Bay
, off the coast of Hai Phong and Quang Ninh province, about 30 km from Haiphong city center. Tourists can take about one hour to go to this island by high-speed hydrofoil.
Cat Ba Island
has been recognized by UNESCO as a "
biosphere reserve in the world
". With many hotels, motels, resorts, pagodas and especially the whole wifi -free island, Cat Ba Island is one of the 9 must-see places when coming to Hai Phong.

2. Cat Ba National Park
What are the next well-worth Hai Phong attractions? Go for
Cat Ba National Park
, then. This is an important national park of Vietnam, in general, and northern Vietnam, in particular. Located in
Halong Bay
, the park is administered by Hai Phong city, and belongs to Cat Hai district.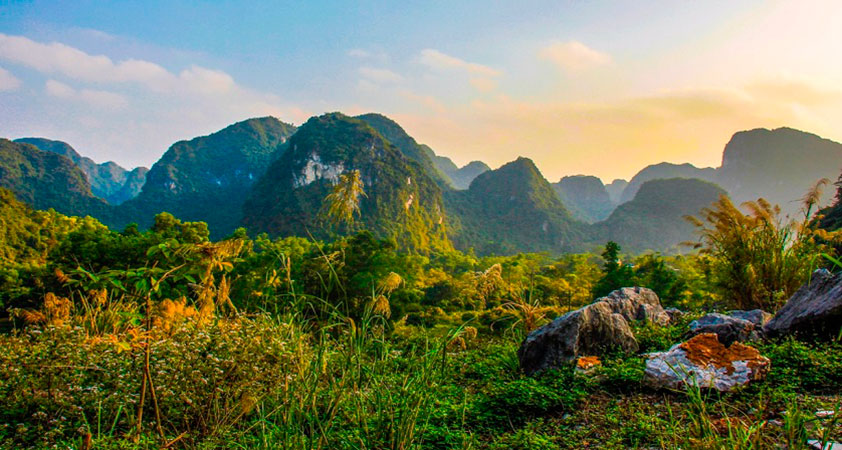 This park covers about 263 km2, including 173 km2 land and 90 km2 of the inshore water. It is a special-use forest, one of the world's biosphere reserves, and also one of the most popular Hai Phong attractions tourists should not skip.

3. Bao Dai Villa
Among Hai Phong attractions,
Bao Dai Villa
is one of the most well-known historical sites. Located on
Vung Hill
, Bao Dai Villa was the summer palace of Bao Dai. This historical site was first built in 1928 by the French Governor-General of Indochina, who later offered it to Bao Dai in 1949. Nowadays, this villa is a destination for tourists to know more about the last emperor of Vietnam as well as the history of this country. Tourists can go there to try on the customs and enjoy the atmosphere where Bao Dai once lived.

4. Do Son Beach
Do Son Beach, which is about 22 km southeast of the city center, is widely renown as one of the beautiful beaches in the whole of Vietnam. It is situated on a narrow peninsula, between two river estuaries close to Hai Phong.
Do Son Beach
is divided into 3 main areas: Zone 1 located at the beginning of Do Son district, Zone 2 has many modern hotels, Zone 3 is quiet and private, which is suitable for tourists who do not like the noise.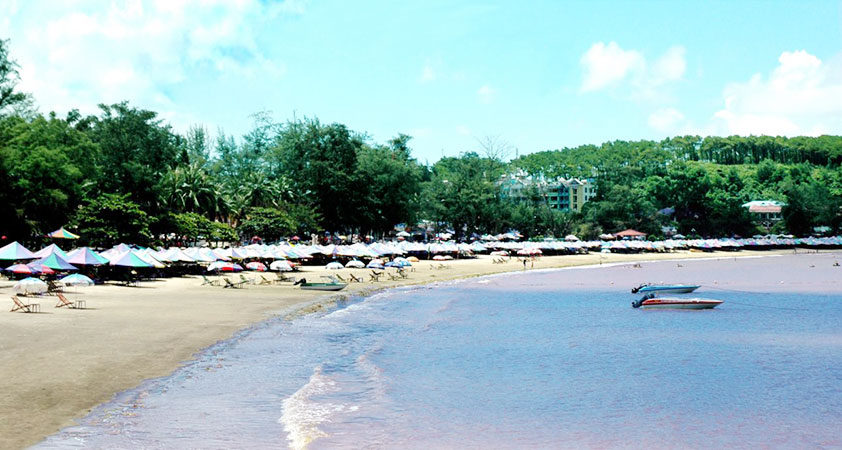 The sand in Do Son is very smooth, with little shells, yellow when the sun is up and pink in the sunset. On summer days, Do Son is extremely lively with thousand tourists from both all over the country and international guests here to bathe, relax and climb mountains, watching three beautiful seas.

5. Hang Kenh Communal House
Hang Kenh Communal House
(also known as Nhan Tho Communal House), which is located in
Du Hang Kenh Ward
,
Le Chan District
, is a famous landmark in Hai Phong. It was first built in 1717 as a communal house with the long and ancient structure. It's renown for its remarkable woodwork, including huge ironwood pillars that support the roof. There are more than 300 interesting items such as fantastic dragon images and statues housing in the Pavillion.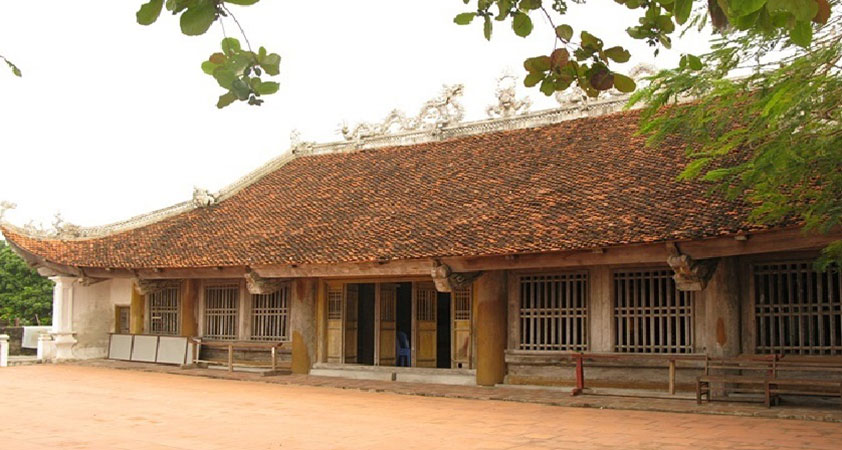 Every year, many important festivals, religious ceremonies as well as traditional performances like "Tuong", "Cheo" and folk songs are held, which appeals a large amount of both domestic and foreign visitors.

6. Elephant Mountain
Elephant Mountain
, situated about 20km to the southwest of the center of Hai Phong city, is a natural diversity. At the foot of the mountain, there is
Long Tien cave
, worshiping Le Chan, a female of the rebellion of Hai Ba Trung, who founded An Bien village in Hai Phong today.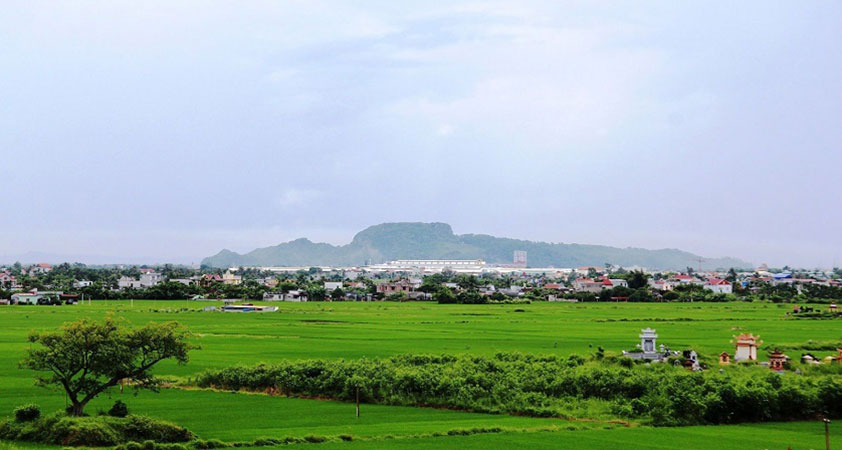 With such many beautiful caves as
Ca Voi Cave, Chieng Cave, Ca Chep Cave, Bau Cave
... Elephant Mountant are becoming more popular for visitors who willing to discover unique caves in Hai Phong. Especially, in the mountain, there are many traces of pagodas and monuments of the Mac Dynasty built in the 16th century.

7.  Museum Of Military Region III 
Founded in 1969 under the Political Bureau of Military Region III,
Museum Of Military Region III
today is one of the historical sites with many interesting war exhibitions, which includes collections of bombs and weapons showing how throughout history the Vietnamese struggled to defend themselves against various intruders; for instance their resistance against French colonialism from 1945 to 1954 and American imperialism between1954-1975.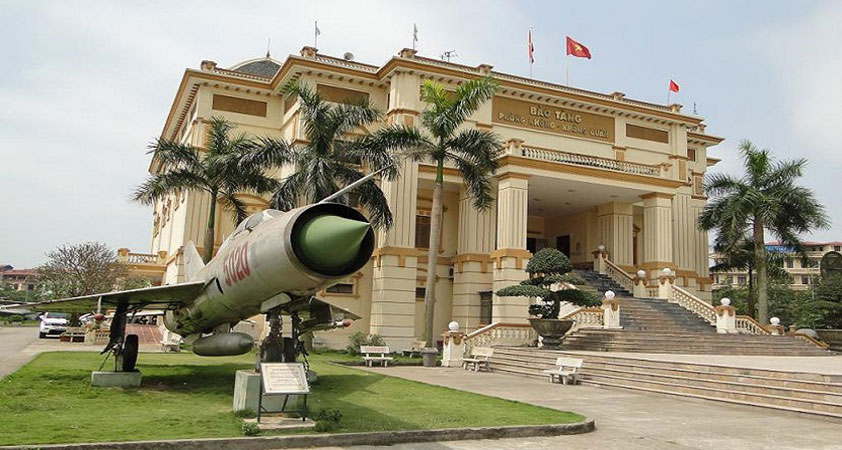 8. Du Hang Pagoda
Built in the 17 century, under the Ly Dynasty,
Du Hang Buddhist temple
went through a few reconstructions over many years. It has a pagoda, and a bell tower along with sophisticated carvings of the guardians, lovely gardens with beautiful bonsai collection and some crucial vintage objects. When visiting here, you could feed the fishes and turtles in the pond, so if possible, being along some bread. As recommendations, the saying of "dress with respect" is always applied when going to any religious sites of Vietnam.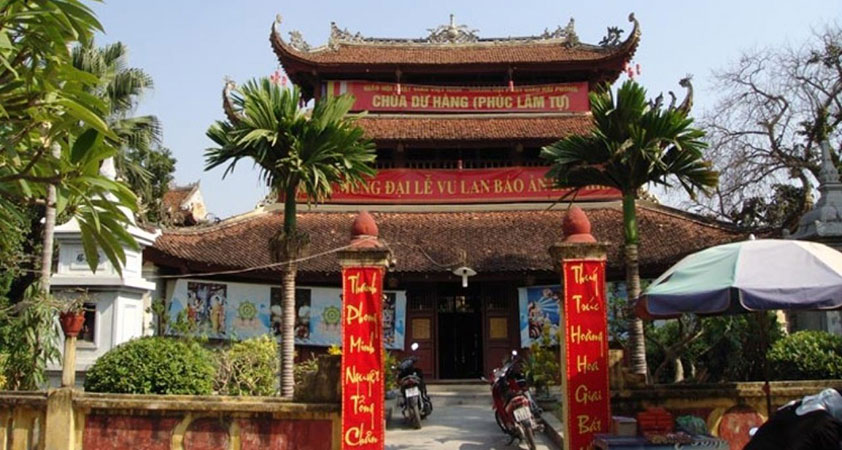 9. Nghe Temple
Situated in Me Linh Ward, Le Chan, Hai Phong, about over 500m from the Municipal Theatre toward southwest,
Nghe Temple
is devoted to the Le Chan cult, a woman who was in the insurrection of Hai Ba Trung.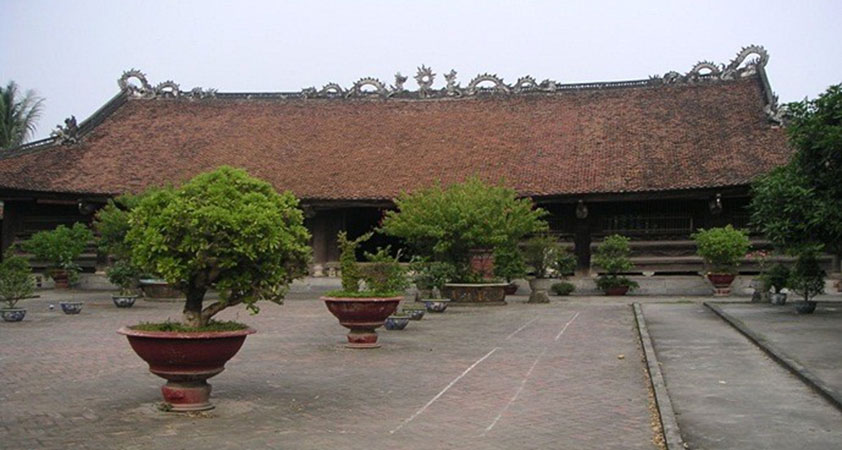 This temple was just a small shrine in the past, yet in 1919, a sanctuary of this temple was established. This site has long been a crucial religious spot for local worships. The most remarkable facets of this site, to me, are stone works, which are very outstanding. In general, the temple is a historical vestige monument which comprises stone elephants, stone ornate bed as well as buildings and stone horses.
We know that after reading about these 9 must-visit places in Hai Phong, all you want to do is pack your luggage and head to Vietnam with your friends and family! So, what are you waiting for? Start planning your 2020 holiday to Vietnam already.
ONLY WITH US : 100 % MONEY BACK GUARANTEE within 10 days from the date of booking if not satisfied.
For further information, or simply a free quote, please
contact us
at any time via our email:
info@galatourist.com
, our experienced consultants will reply to you within 48 hours.
Sincerely yours & see you soon!
GALATOURIST
since 2005.