Useful Tips for Vietnam Travel with Family - A Guide from Galatourist
Thanks to Mother Nature and Man-made, Vietnam features lots of amazingly educational and sightseeing experiences for family travels: from modern city with various water park, cool swimming pool and walking streets with Vietnamese traditional games; peaceful countryside with hiking, riding and sightseeing activities or stunning beaches fabulous with crystal water and white sand,…to cultural exploration of Vietnamese ethnic minority groups and traditional specialties in each region. Welcome to Vietnam. Here are some useful tips for you while planning your vacation in Vietnam with your families.
1.    List all must-bring things 
Unlike coming alone, if you are travelling with your parents and/or your kids, we recommend you some necessary things you really need to prepare before taking your luggage and heading to Vietnam. Coming to a strange country, a heave luggage is a big problem for Vietnam travel with family, especially with kids, because you tend to bring as much as possible. Actually, you don't need to bring too many things like clothes because Vietnam is considered a shopping destination in Southeast Asia where you can easily find clothes and other necessities in shopping mall in big cities like Hanoi, Danang and Ho Chi Minh city. So don't worry about a heavy luggage, just bring real necessary things. Here are some must-bring things you will need when visiting Vietnam and other foreign countries to make your trip with family smoothly as planned.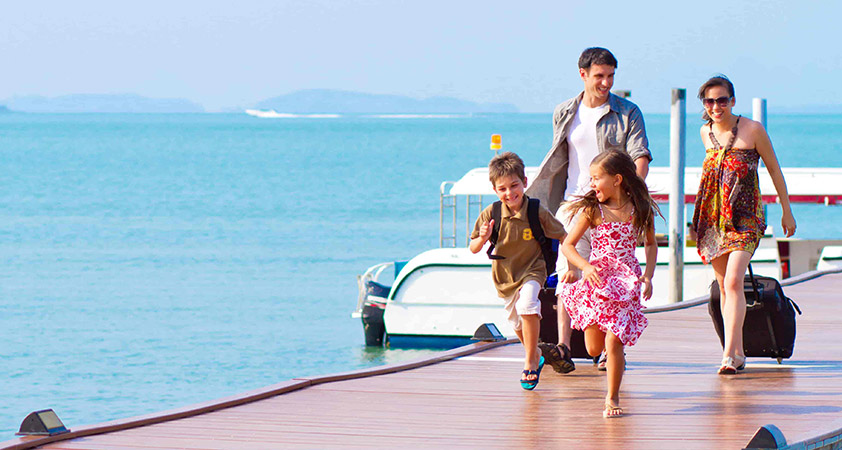 Important documents: Passport, visas, travel insurance, air tickets and other vouchers of the tour are things you must bring if you want to go abroad and entry Vietnam. Upon arrival in the international airports of Vietnam, you have to present your visa and remember to have 2 passport sized 4 cm x 6 cm photos and $25 for the stamping fee each one in your family.

Money: You should exchange your current money into Vietnam Dong before coming to Vietnam or in case you cannot exchange in your own country, don't worry, you can do it upon your arrival in Vietnam at international airports. In addition, in some restaurants in Vietnam, they also accepts dollar or other foreign currencies.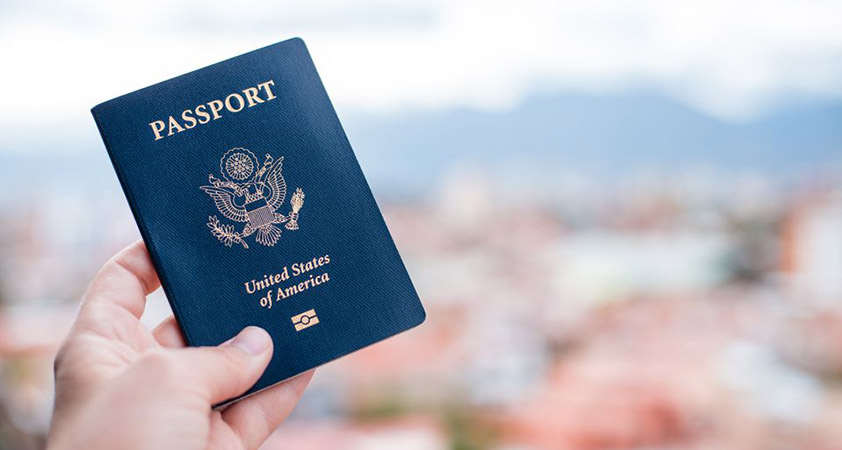 Camera: Vietnam houses lots of charming scenery so it will be a big omission if you don't prepare for your family a modern camera or a smart phone with excellent camera to captures meaningful moments of your family. So don't forget to bring it with your luggage during Vietnam family travel. 

Kids' Stuff & Children Cradle: If your kids are below five three, don't forget to bring children cradle. Make sure all of your kids essentials are packed and ready, perhaps with their favorite toys, comic books, snack and coolest outfits. Adults like to enjoy strange things with new experience but children prefer their own familiarities.
2.    Take notice of Vietnam weather before your trip 
If you decide to travel Vietnam solo or with your friends, maybe weather will not affect on the trip but if you go with your family, especially with kids, it is worthy to gain more knowledge about the weather there. From the north to the south, Vietnam features different climates in each region, making it an ideal all-year-round tourist destination.

In Northern part, the weather is divided into 4 seasons namedly spring (from February to April), summer (from May to August), autumn (from September to November), and winter (from December to Januray). The diversity of the climate in Nothern Vietnam make it become Vietnam tourist season at any time of the year depending on your interests. But for Vietnam travel with family, the best time to admire the beauty of Vietnam is in Spring or Autumn, when the weather is not too hot and not too cold, making you and your kids feel comfortable throughout your trip.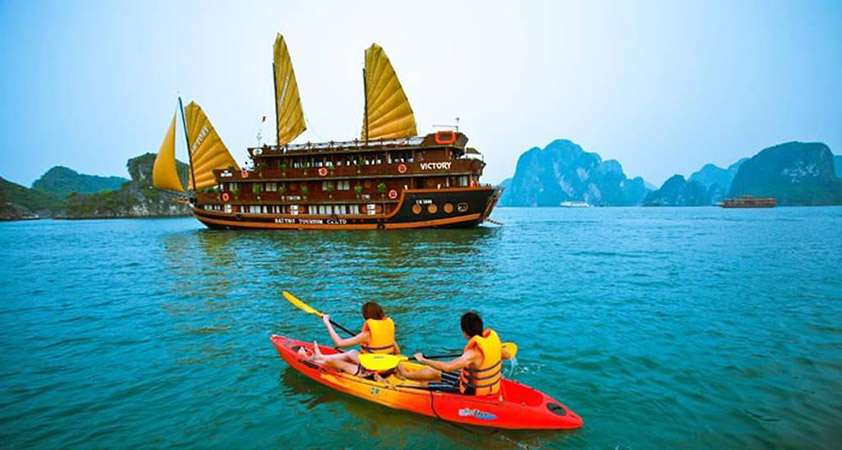 In Central part, it has a harsher temperature all year round, with the peaks of hot weather from May to August. It is cooler and drier from November to mid-April the following year. Harsher as it may be, Vietnam Central Part is an ideal destination for Vietnam family tours because it houses beautiful beaches like Hoi An, Nha Trang or Danang beaches with lots of amazing sport activities on beaches. 

In Southern part, it is divided into 2 reasons named the Dry season with constant temperature all year around, Southern Vietnam is devided into 2 seasons: the dry season (from November to April) and the rainy season (from May to October). The average temperatures in Southern part of Vietnam range from 25 to 35°C. Visitors should travel southern Vietnam in the dry season, when it is little rain and the weather is quite reasonable.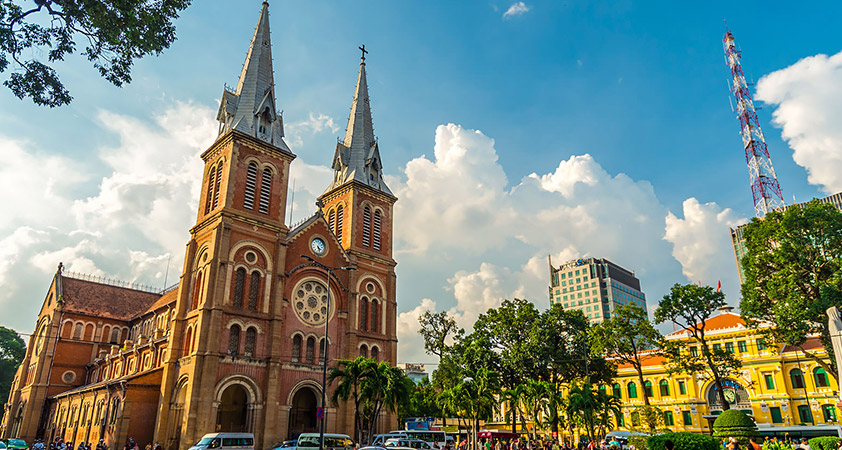 For those who plan a long trip through Vietnam, Vietnam travel best time is from December to April the following year. At that time, the South, the North and the Central all has a reasonable climate, which is suitable for Vietnam travel with family. 
3.    Search for Vietnamese must-try specialties
Whether you come with your family or your friends, you can miss trying some Vietnamese specialties. It is also one of the fast way of learning more about our country's cultural. Due to our diversity of ethnic minorities and regions, Vietnam is home to various traditional dishes preserved until now. Unlike Western dishes which are served in luxurious restaurants, some of the most authentic Vietnamese specialties are actually found at roadside eateries, vibrant street markets, and humble-looking restaurants. We also recommend you some traditional food you should try once in Vietnam.
Pho – Beef Noodle 
Clearly, Pho or Beef Noodle in English is the most famous dish of Vietnam in the world. You can try this delicious dish made by Vietnamese people in France, US, UK, etc but coming to Vietnam, you should try it again because just in Vietnam, Pho has the authentic Vietnamese flavours. It consists of Vietnamese rice noodles in a flavourful soup with meat and different vegetables, plus a side of nuoc cham (fermented fish) or chilli sauce. The price of Pho ranges from 30 000 VND – 50 000 VND/ a bowl and it appears in both local restaurant in Vietnam and roadside markets for breakfast time. 


Banh Cuon – Spring Rolled
Like Pho, Ban Cuon or Spring Rollled is another dish you should try when you are wandering Vietnam. This dish is made based on the combination of ground meat (chicken, shrimp, or pork), minced wood ear mushroom, onions, Vietnamese ham (cha lua), steamed beansprouts, and cucumbers that's wrapped in a steamed rice flour sheet, its overall taste is surprisingly mild despite the savoury ingredients. 
Banh Xeo - Crispy Pancake
Like some pancake, Banh Xeo is made of such main ingrediants as rice flour, coconut milk, and turmeric. Depending your flavors, this Vietnamese dish will be added with vermicelli noodles, chicken, pork or beef slices, shrimps, sliced onions, beansprouts, and mushrooms. The price of Banh Xeo ranges from 20000 VND to 30000 VND and is served in most roadside stalls, local markets, and restaurants so you can easily find the in big cities like Hanoi or Ho Chi Minh city.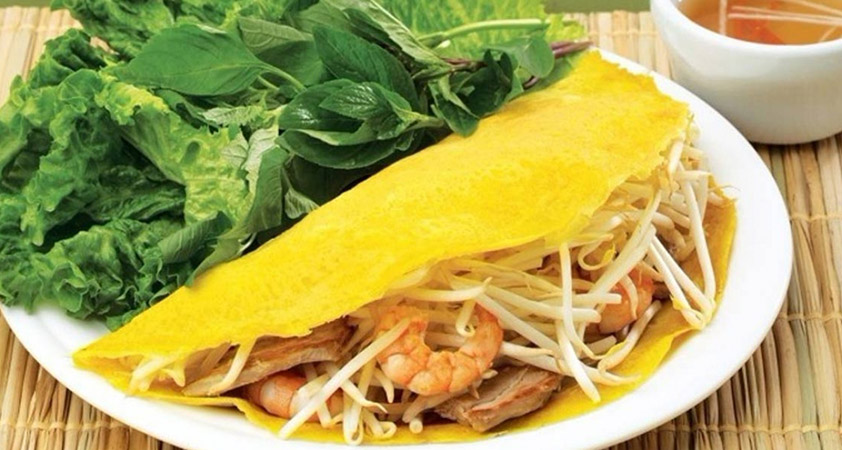 In case you and your kids are not familiar with Vietnamese dishes, there are lots of restaurants serving western dishes, demanding the large number of foreign travellers every year. But not every restaurant here is good and serves the right flavors of Westerners. So during your Vietnam travel with family, you should search the review in the Internet first, or you can contact a local and experienced travel agent and ask for some delicious Western restaurants in Vietnam. 
4.    Clarify your experience 
Thanks to Mother Nature, Vietnam can offers travellers the diversity of experience, from classic tours, which hightlights must-see attractions off the beaten track in both delta and mountainous landscapes and interesting cultural exchange to adventure tours featuring trekking, biking or hiking trip to beautiful mountainous region of Vietnam or cruise trip on Halong Bay, a UNESCO Heritage Site and on Mekong river. Depending your family condition, you should choose a appropriate kind of tour.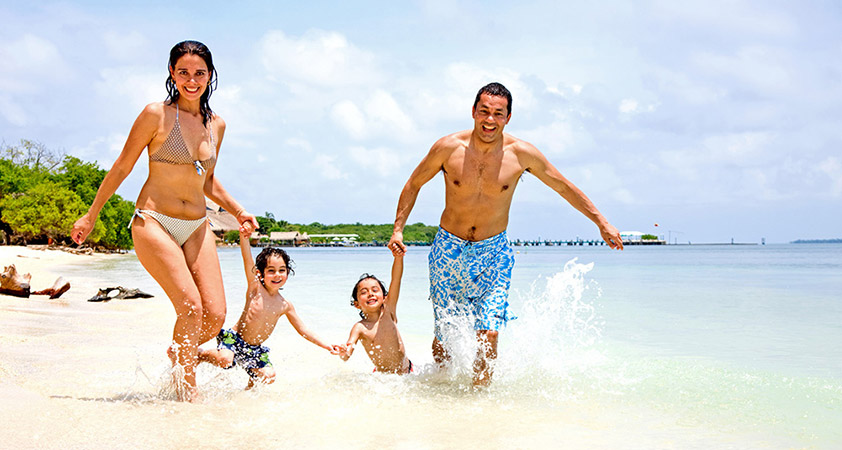 5.    Choose the serious & experienced travel agent 
When travelling with your family, especially with kids, customizing your itinerary with flexibility before your trip plays a crucial role on your whole tour. If you are foreign, you should choose a tour from a local and serious travel agent, which has good review on reliable travel review in the world like TripAdvisor. To entirely have meaningful moments in Vietnam family travel, see 5 Reasons why you should choose a local agent like Galatourist.

Our experience: With more than 13 years' experience in organizing authentic tour in Vietnam and Indochina for families, we also take notice of every detail from tourist, give suggestions meeting your demand, your interests and your status. We are also recognized on Trip Advisor as "2018 Certificate of Excellence". 

Support 24/7: Despite the differences of the location and hours, we always try our best to support our guests whenever you need. We are here to solve every problem you face up to throughout your stays in Vietnam and Indochina as well.

Enchanting spots far from tourist mass: Another benefit from choosing a local agent is that we will recommend you real worth-visit destionation, which is suitable for the whole family. 

Reasonable Price: Depending on your budgets and requests, we will suggest suitable tour at a very reasonable price but still has a good quality. Already 11 235 customers are satisfied with Vietnam family tours. 
ONLY WITH US : 100 % MONEY BACK GUARANTEE within 10 days from the date of booking if not satisfied.
For further information, or simply a free quote, please
contact us
at any time via our email:
info@galatourist.com
, our experienced consultants will reply to you within 48 hours.
Sincerely yours & see you soon!
GALATOURIST
since 2005.