Admire full-rang landscape of Non Nuoc Cao Bang Geopark, Vietnam
Non Nuoc Cao Bang Geopark is a tourism area famous for the diversity in tourism resources. In other words, it is like a mini version of Cao Bang Vietnam.
1. Non Nuoc Cao Bang Geopark location
Non Nuoc Cao Bang Geopark
has an overall area of 3.072 square kilometers, stretching through eight districts in
Cao Bang province Vietnam
including
Ha Quang
,
Tra Linh
,
Trung Khanh
,
Quang Uyen
,
Ha Lang
,
Phuc Hoa
,
Thach An
,
Nguyen Binh
. It has a specific meaning in archaeology up to a global extent. Therefore, on 12th April, the attraction was recognized as a global geopark by UNESCO.

There are a lot of attractions in the area which are not only famous in Vietnam but also around the world. It includes both natural attractions like Pac Bo Cave, Lenin Stream, Ban Gioc Waterfall, Thang Hen Lake,... and also places of history, culture, archeology, biology diversity,... With limited time, you are supposed to visit some of the most impressive spots which we will make out below.


2. Non Nuoc Cao Bang Geopark attractions

2.1. Ban Gioc Waterfall
Ban Gioc
is even called one of the most beautiful waterfalls in Vietnam. It is in
Dam Thuy Commune, Trung Khanh District, Cao Bang Province
. The waterfall is above 30 meters high with a lot of strong flows falling through limestone grades. The best time to visit the attraction is from September to December when the water is fiercest. Especially, in early December, wild sunflowers cover the surroundings in glorious yellow.
The spot is also next to
Truc Lam Phat Tich Pagoda
and
Nguom Ngao Cave
.

 Discover more: Spend 16 days in Vietnam with a mountain adventure in the North.

2. Phia Oac - Phia Den National Park
It is interesting to find out some traces of the French villas in the national park. It is because they chose the mountain range to be the place of relaxing and enjoy the unique scenery around. The terrain is quite complex with a lot of high mountains, together with narrow valleys and even vertical slopes. Phia Oac is th second highest mountain in Cao Bang of 1935 meters above the water level.

3. Thang Hen Lake
Thang Hen Lake has been chosen as a national landscape thanks to a great complex of lakes, caves and rivers connected. There are 36 natural lakes connected with each other through a system of caves and underground rivers. All are completely included in a charming valley between Quoc Toan and Ngu Lao communes.

4. Cao Vit black crested gibbon reserve
The reserve is in three commune
Phong Nam
,
Ngoc Con
and
Ngoc Khe communes
,
Trung Khanh district
,
Cao Bang
. It is the home of Cao Vit black-crested gibbon, which is one in the list of 25 most endangered species in the world. They do not have tails, have an average weight of seven kilograms. On visiting the attraction, you will meet blocks of gibbon moving from here to there, on these high branches.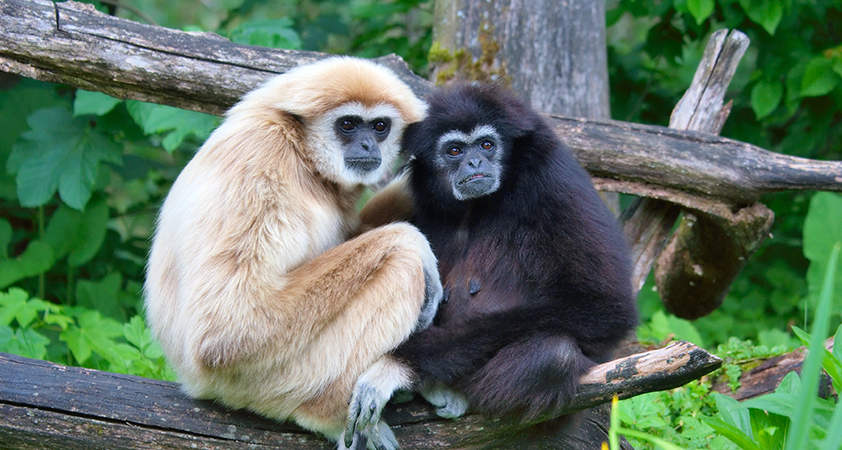 You may also like:

Admire endlessly charming beauty of Vietnam 18 day itinerary
Moreover, other spots such as
Pac Bo Relic
,
Ky Rang Cave
,... are available for your discovery around the year. Do not miss it on your tour to the beautiful land of Vietnam.
ONLY WITH US : 100 % MONEY BACK GUARANTEE within 10 days from the date of booking if not satisfied.
For further information, or simply a free quote, please
contact us
at any time via our email:
info@galatourist.com
, our experienced consultants will reply to you within 48 hours.
Sincerely yours & see you soon!
GALATOURIST
since 2005.