Admire the charming beauty of Viet Hai Village in Cat Ba Vietnam
In comparison with other fishing villages, Viet Hai Village Cat Ba has a modest area, about 141 hectares. However, it is especially surrounded by mountains and sea, together with rolling limestone mountains creating a peaceful and charming scenery.
Viet Hai Village Cat Ba location
Viet Hai is a small fishing village located deep in Cat Ba National Park, Cat Hai Island District, Hai Phong Province. There are about 70 families living separately from the outside. Up to now the typical traditional culture of the North Delta is still kept original in the village.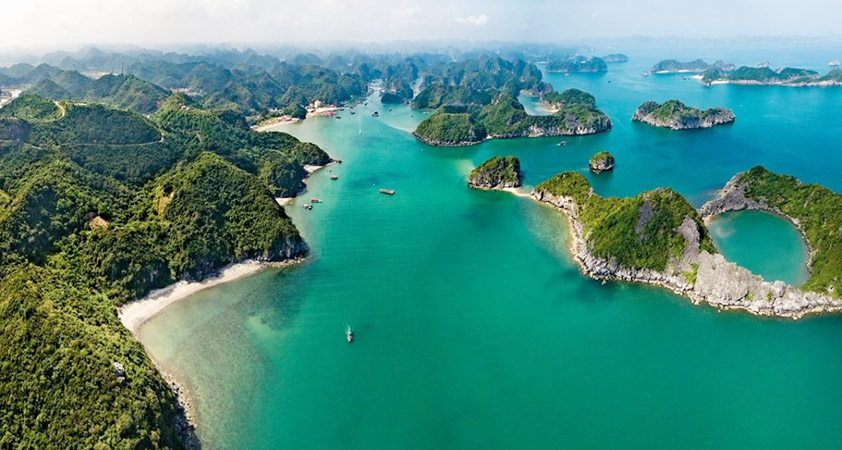 Getting to Viet Hai Village Cat Ba
There are only two roads lead to the village: You can take a boat through Lan Ha Bay (one of the
best places in Cat Ba
), or have a trekking tour through the forest of
Cat Ba Island National Park
to reach the place. Recently, it has become an attractive place for both domestic and foreign travelers from all over the world. They have a special love for the peace of nature and humans here.

Click here 

to get the Cheapest price of highland Vietnam 5 days itinerary
Viet Hai Village Cat Ba tour activities
Traditionally, local residents in
Viet Hai Village
earn their living by fishcatching and agriculture. However, when tourists pay more attention to the place, many of them begin to tourist services such as homestay, tour guide, transferring. Therefore, their standard of living has been improved a little. 
Tourists visiting
Viet Hai fishing village 
can join a group trekking or hiring a bike to go around and discover the local people's life. You will certainly get amazed and excited about the experience of cooking, vegetable planting, rice harvesting,... The tourism model at this place is ecotourism, mostly foreign travelers come to enjoy and relax. The atmosphere is quiet and tranquil, suitable for sports and cultural experiences with local people.
The house construction in this
floating village Cat Ba
is also remarkable. It is worth visiting Mr. Pham Thi Hoat whose house is available for tourism. It was built 40 years ago, typical for the house structure in Northern Vietnam with the leaf roof, and the wall is completely made by soil. There are only the main area and a kitchen. It is because their standard of living used to be in poor condition and has just been improved for some years. 
On peak days, on average, this house in 
Viet Hai Village Cat Ba
attracts about two hundred tourists to visit. More excitingly, you will have chance to see in person the wine-making procedure and cattle breeding of the local residents.

 Discover more:

The bewitching beauty of Vietnam in Vietnam tour 10 days
There is no market in this area, also a few restaurants and shops. They have long been self-sufficient. Travelers are suggested to have meals at their homestays. Also, from the place, you can have a short tour to related attractions such as 
Monkey island Cat Ba
.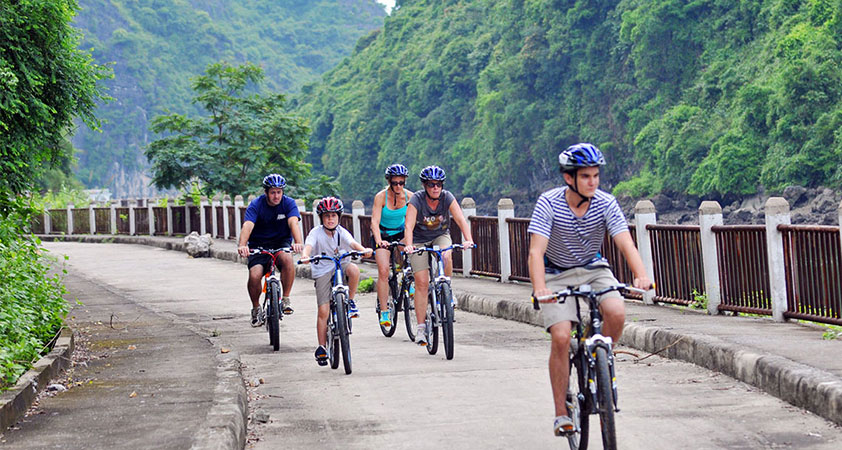 To many tourists, the most impression about the attraction maybe its separation from social evils. Local people are mostly friendly, nice and helpful. For example, they find it no worrying if they open the house all the day and night without the owners. And when there is someone in need, he is welcomed. Therefore, a tour to the
Viet Hai Village Vietnam
may help you feel more warmhearted and adorable.
With the picture we have drawn in your mind, we would like you will get interested and have a tour to this place to experience the charm of the place. Contact us for transportation and other needed information.
ONLY WITH US : 100 % MONEY BACK GUARANTEE within 10 days from the date of booking if not satisfied.
For further information, or simply a free quote, please
contact us
at any time via our email:
info@galatourist.com
, our experienced consultants will reply to you within 48 hours.
Sincerely yours & see you soon!
GALATOURIST
since 2005.