Experienced guide for a journey to Ham Rong Mountain in Sapa, Vietnam
If there is a list of must-visit places in Sapa Vietnam, then Ham Rong Mountain Sapa is completely worth included. The there article will show you basic information for a nice journey to this attraction.
Ham Rong Mountain Sapa Vietnam
Ham Rong Mountain Sapa
is a part of Hoang Lien Son Mountain range, located three kilometers far from Sapa town city. It is always known as one of the most famous
Sapa places to visit
. Ham Rong, in Vietnamese, means a dragon's mouth, which is also the shape of the place. There is a mysterious story about the mountain.
Ham Rong Mountain park
was first built in 1966 in an area of 150 hectares. With the height 2000 meters high above the sea level, you can capture the charming view of Sapa from above.

Best time to visit Ham Rong Mountain Vietnam
With the dominance of location, Ham Rong Mountain Sapa is always temperate and comfortable around the year. Therefore, you can visit the place in any season of the year. In each time, the place has its own beauty for your discovering. However, according to experienced tourists, you should not come here from June to August because the rain makes the roads slippery.

Ham Rong mountain entrance fee
The price is 70000 VNĐ per adult ticket and 20000 VNĐ for a child one. However, in the peak season, it may vary a little. 

Ham Rong Mountain Sapa attractions
Orchid and peach gardens
The road to the top of the mountain is always decorated with the colors of various flowers. The first impression you may get is a garden of scarce orchids. After that, you will see a peach garden full of old trees. All make the attraction look like a colorful painting picture of great size.

Thach Lam rock garden
The place attracts tourists to visit and have nice check-in photos as proof of the Ham Rong Mountain Sapa journey. It is indeed a rocky forest with hundreds of huge rocky pillars. They are arranged naturally and contribute to the overwhelming scenery.

Sapa telecommunication station
The station is 2000 meters above the sea level. It is not only a telecommunication station but also a place to visit where you can capture the overall view of Sapa from the top grade. 

 Read more:
Excited holidays in Hanoi Halong Bay Sapa Tour Package in 6 days 5 nights
Cloud yard
It is a special attraction in Ham Rong Mountain Sapa. The place is surrounded by clouds around the year. You may get the feeling of a fairy scenery. Don't forget to have your own photo there.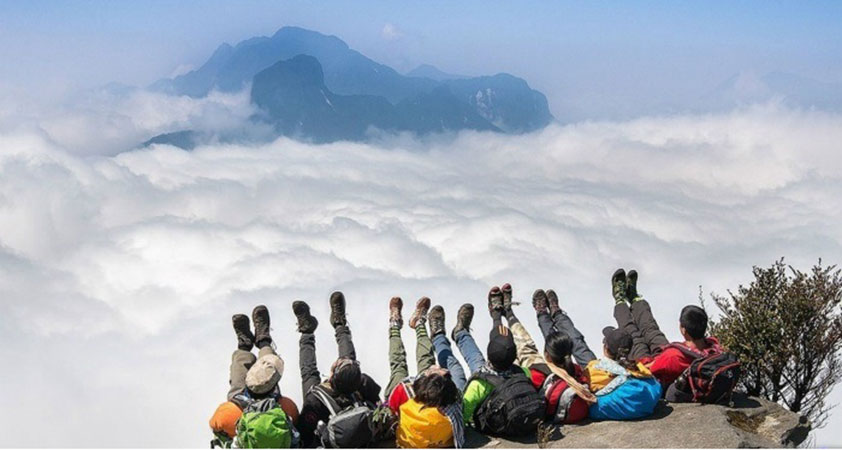 Ham Rong Mountain Sapa activities
Trekking
You are recommended to have a
trekking tour in Sapa
, especially from town to
Ham Rong Mountain Sapa
. The road from the center of the town only lengthens 3 kilometers. Along the way, you can admire the scenic surroundings. Pay attention to your clothes to be comfortable during the journey.
Enjoy local food 
The road to
Ham Rong Mountain in Sapa
will certainly make you a little hungry. Don't worry about that because there are a lot of small food shops available. The foods served are mostly Sapa specialties.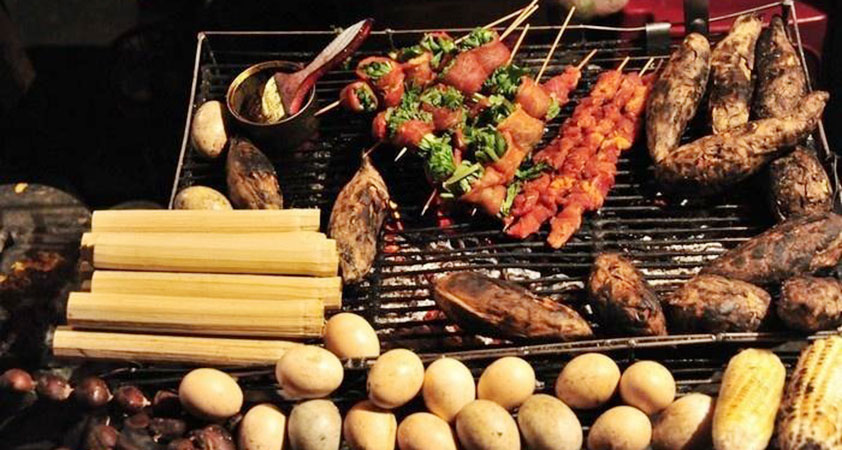 From the place, you can continue your Sapa tour to famous traditional villages such as 
Cat Cat village Sapa
, local market like 
Bac Ha market Sapa
or go father to admire the landscape of waterfalls and passes.
ONLY WITH US : 100 % MONEY BACK GUARANTEE within 10 days from the date of booking if not satisfied.
For further information, or simply a free quote, please
contact us
at any time via our email:
info@galatourist.com
, our experienced consultants will reply to you within 48 hours.
Sincerely yours & see you soon!
GALATOURIST
since 2005.