Preparation for a tour to Bac Ha Market in Sapa Vietnam
Sapa is a town famous for many special markets, among which Bac Ha Market maybe the most popular one. Follow Galatourist to have a full preparation before discovering the place.
Bac Ha Market Sapa location
Bac Ha Market Sapa
has long been one of the best
Sapa attractions
that tourists will not want to miss on a Sapa tour itinerary. The place is located in
Bac Ha town, Bac Ha district, Lao Cai province
. It is 65 kilometers far from the center of
Lao Cai City
.

To have a Bac Ha market tour from Sapa, tourists can go by car, motorbike or bus. The specialty of the attraction is that it only open on Sunday morning. Travelers should pay attention to Bac Ha market opening hours not as to miss the opportunity.
How to get there from Sapa to Bac Ha Market
Although it is always in the list of Sapa destinations, Bac Ha is quite far from Lao Cai city. If you take a bus, it takes about two hours and a half to reach the place. If you go by car or motorbike, you will follow this itinerary: From Sapa town, go through
Coc Leu Bridge
, then go along National Roadway No.70 for about 70 kilometers. When you reach
Bac Ngam fork
, turn left to
Bac Ha District
.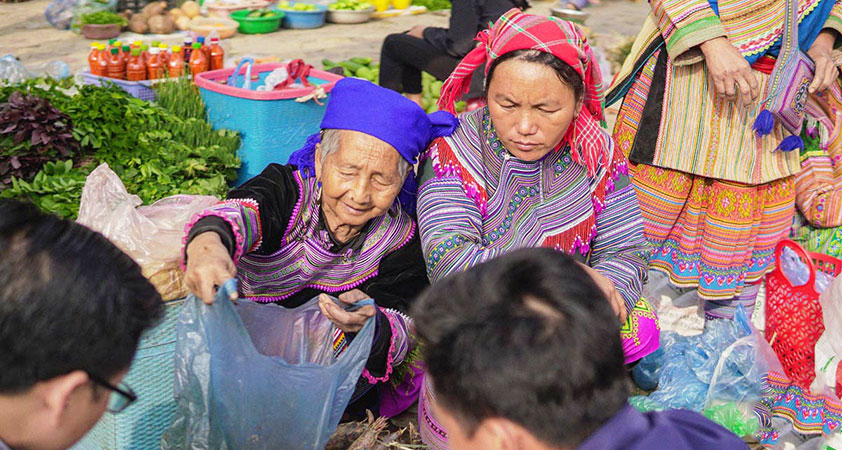 It takes about 4 hours to reach the final place. Especially, if you can visit it on Tet holiday, the atmosphere is much more exciting. The road is quite safe for your journey.



 Learn more: Best cultural discovery in charming trekking tour Sapa in 4 days 3 nights
Bac Ha Market Sapa discovering
The place has recently been reconstruction with a firm background instead of the red soil before. However, it still keeps the original trading habits of mountainous ethnic minorities.
The conversation is all short but friendly. There is no invitation with insistence which can bother visitors. Therefore, they all feel comfortable during the 
Bac Ha market tour. Bac Ha market Sapa
is open not only for trading but also for entertainment and making friends.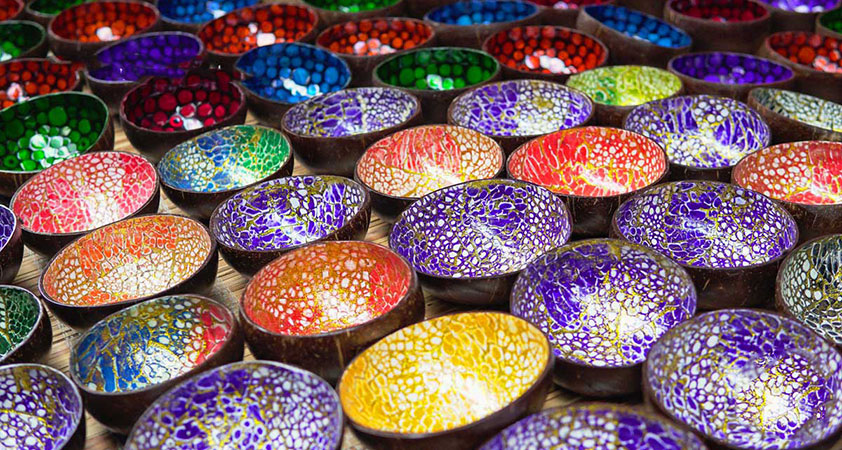 It is known as the biggest market in
Northwest Vietnam
, and tourists can find almost anything here. There are a lot of separated plots with different products such as food area, silk area, bird, horse area... There are also some popular items usually bought by tourists as the girls of the journey like fruit wines, jewelry, local silk products,...
Besides the silk product plot, the buffalo trading area is another interesting stop in 
Bac Ha Market Sapa Vietnam
. Every Sunday morning, you can see all kinds of buffalo of all colors and sizes. Next to it is horse trading area which gathers the strongest and nicest ones for a bargain.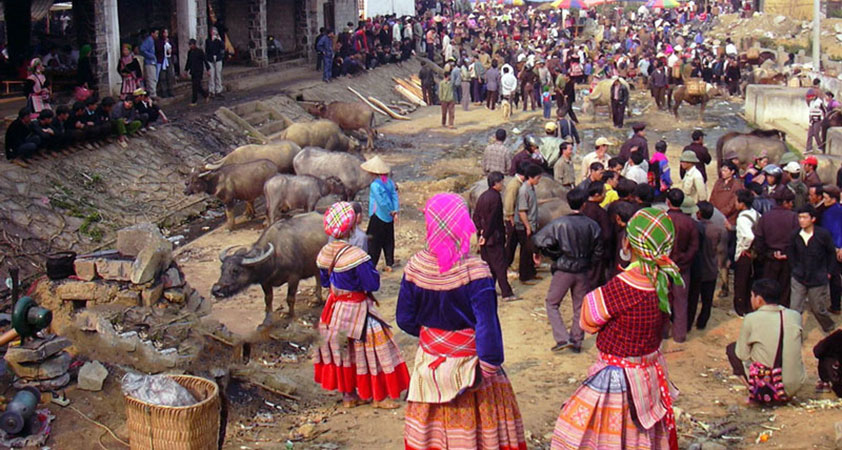 In addition, have a food tour around the place. The food is collected from many different ethnic minorities, bringing about the diversity in flavor and taste. The most famous one may be "Thang Co". Although it is sold sparely in Sapa but only in this market does it keep the traditional flavor. Then spend some time having some corn drink with friends and local people.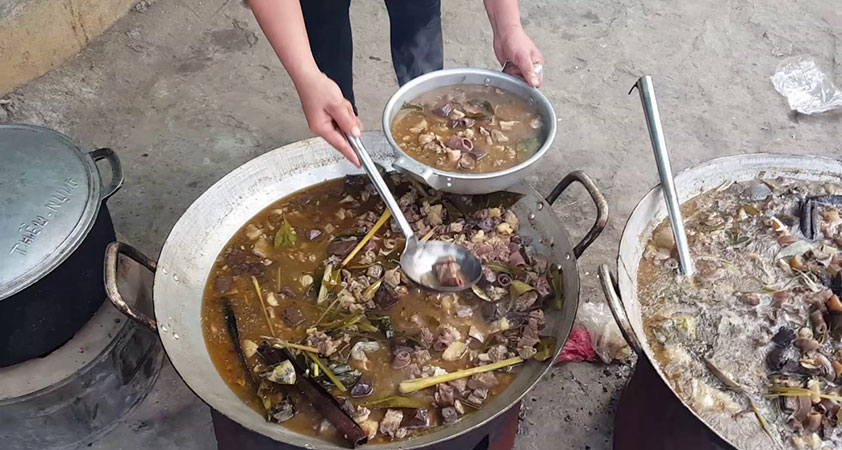 Bac Ha Market Vietnam
is usually closed at 2 PM. After that, tourists can turn back to Sapa or overnight in Bac Ha if the Sapa itinerary has finished.

 

You may also like:

16 days in Vietnam with mountain adventure in North Vietnam
With our introduction about
Bac Ha Market Sapa
, we do hope we will have more interest in visiting the place in your Sapa journey. Besides, consult more about other attractions in Sapa like
Cat Cat village Sapa
or
Ham Rong Mountain Sapa
for a more exciting tour.
ONLY WITH US : 100 % MONEY BACK GUARANTEE within 10 days from the date of booking if not satisfied.
For further information, or simply a free quote, please
contact us
at any time via our email:
info@galatourist.com
, our experienced consultants will reply to you within 48 hours.
Sincerely yours & see you soon!
GALATOURIST
since 2005.