What makes Hoi An ancient town outstanding among Vietnam spots?
Hoi An ancient town in Vietnam is outstanding among tourists as a city of peace and simplicity. Come to admire Japanese Pagoda, have check-in photos with lantern roads and visit other ancient constructions around the town.
1. Hoi An ancient town Vietnam location
Hoi An ancient town is in Quang Nam province, Vietnam. It used to be a thriving port city in the country. Nowadays, it is famous for a lot of ancient construction having been built a thousand years ago, together with a clean and eco-friendly atmosphere. Moreover, it is also a city of food diversity including all of the Central Vietnam specialties.

2. Time to visit Hoi An ancient town Vietnam
It is nicest to visit Hoi An from February to April every year. At that time, there is little rain and the atmosphere is cool and fresh. In summer, the temperature is a little higher, suitable for your walking tour around the attraction or go to the beach nearby. However, the climate is not really severe in any season. Therefore, Hoi An tour is still available all around the year.

Especially, if you can come here in the mid-month days, particularly in 14th, you will have a chance to join a special night when all the ancient town is full of lanterns in different colors. It is like a festival in the tranquility that makes Hoi An ancient town at night more charming and mysterious.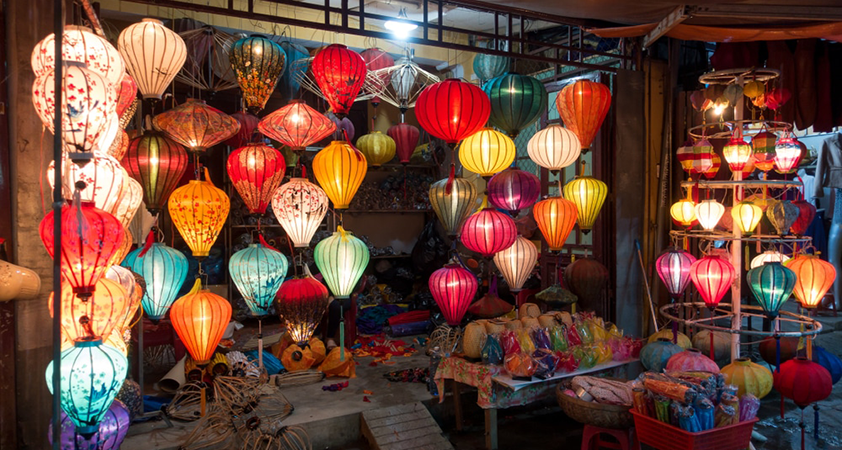 3. Things to do in Hoi An ancient town Vietnam
3.1. Have check-in photos at a coffee house
Most of Hoi An top attractions present a significant ancientness, also coffee shops in the area do. Located in these ancient houses, the shops are also carefully decorated in ancient styles. Together with some gentle music, they are a nice choice for you to spend time being on your own there or having a chat with your friends. Besides, any corner can be a perfect background for your check-in photos, especially some with views toward the outside.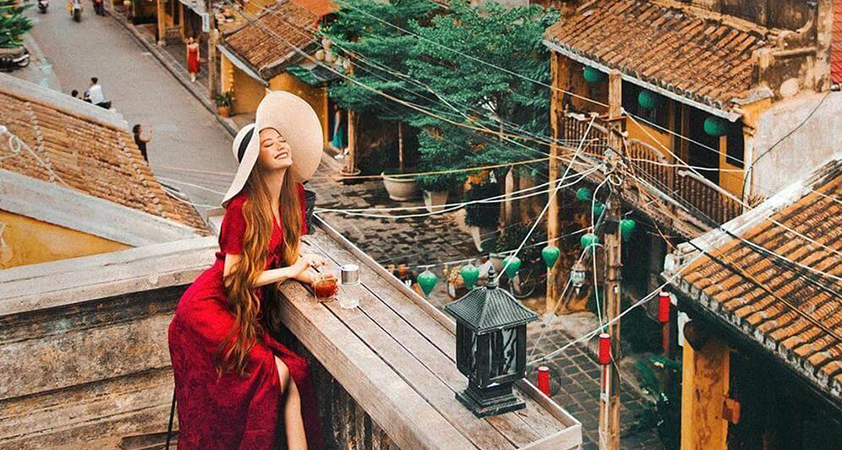 You may also like: Discover more attractions with 2 week Vietnam tour alongside the country

3.2. Have a food tour
Hoi An is also known as a food paradise in the country, typical for specialties in Central Vietnam. Vietnamese food has a perfect combination of simple ingredients, which are mostly grown in the area. You do not need to have a meal at a luxurious restaurant to have the best taste. Tourists guide, with their own experience, will lead you to visit some small shops with meals made by the locals, usually near popular places to visit in Hoi An. Hoi An Central Market is another choice with a wide range of food choices for your discovery.


3.3. Walk around the town
Hoi An is the town of ancient constructions that have significant meanings in both architecture and culture such as Japanese Bridge, Phuc Kien Pagoda, Tan Ky Ancient House, Gem Art Museum,... Walking around the ancient town of Hoi An, you will see in person the charming beauty in every corner of the city. Long ranges of old houses can help you feel completely relaxed. All the shops are nicely decorated along the road, all contributing to the attractiveness of the city. The fast-paced world in your daily life can be left behind for a while.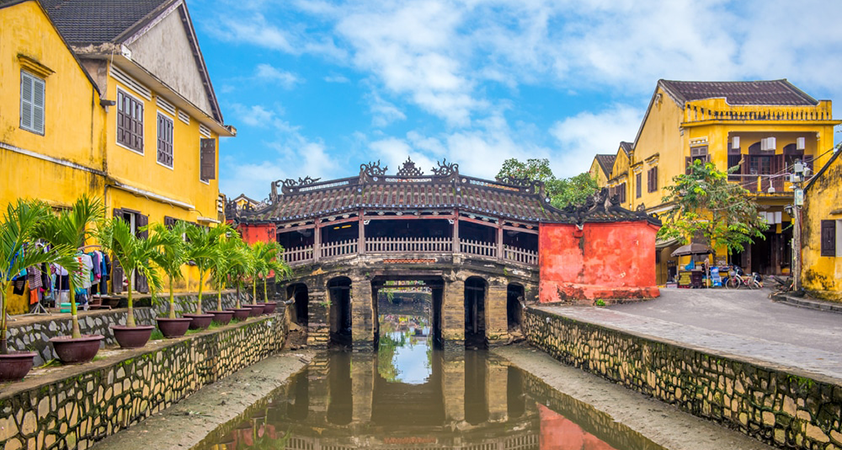 3.4. Join a boat tour and ecovillages
Hoi An old city is located right on the side of a river. Therefore, it is quite regretful if you do not have a chance to take a boat alongside the river to admire the town from another view. Moreover, from the town, you can have a basket-boat tour on Bay Mau Coconut Forest, enjoy the best flavor of local coconuts. The tour also brings you to some traditional villages or vegetable ones to experience yourself like a real local farmer.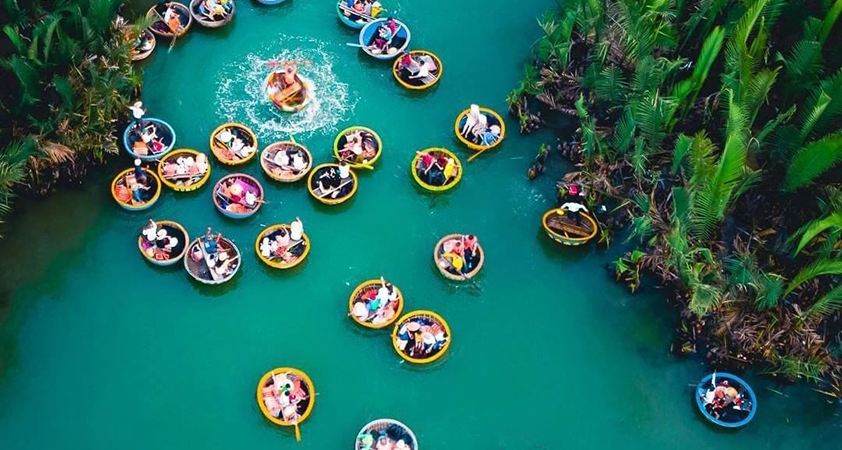 Join now: Cheap price of Hoi An half day tour to visit these eco-tourism villages

Besides these activities reviewed, Hoi An ancient town Vietnam is also famous for tourist-friendly locals. They are always willing to give you a hand if necessary. Therefore, the town always receives nice reviewed from experienced ones. Join the trip by yourself to discover more now.
ONLY WITH US : 100 % MONEY BACK GUARANTEE within 10 days from the date of booking if not satisfied.
For further information, or simply a free quote, please
contact us
at any time via our email:
info@galatourist.com
, our experienced consultants will reply to you within 48 hours.
Sincerely yours & see you soon!
GALATOURIST
since 2005.