Myanmar Shopping and nightlife
Myanmar's cities are not shopping destinations on a par with regional favourites such as Bangkok or Singapore, but there are still some bargains to be found. Souvenirs include jewellery – some of the most interesting being made from petrified wood or from jade
Shopping in Myanmar
Myanmar's cities are not shopping destinations on a par with regional favourites such as Bangkok or Singapore, but there are still some bargains to be found. Souvenirs include jewellery – some of the most interesting being made from petrified wood or from jade – plus art and handicrafts such as marionettes, Buddha figurines and tapestries. Laquerware is available throughout the country, with the Bagan style particularly popular with tourists, although quality and prices vary significantly. The plainer styles of Shan state are also worth seeking out. The western town of Pathein is known for its handmade parasols, which are sold throughout Myanmar.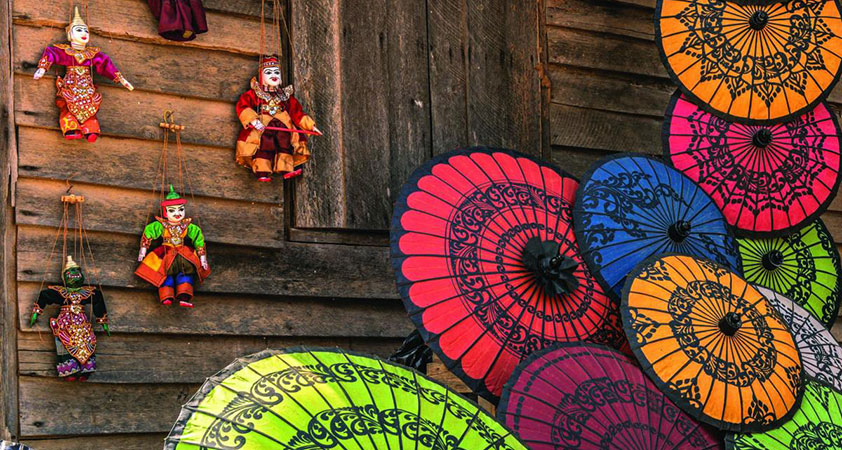 A good place to shop in Yangon is Bogyoke Aung San Market, open Tues-Sun 1000-1700, which sells luxury items, handicrafts, foodstuffs, clothing, jewellery and consumer goods. Yangon also has several large shopping centres, including the modern Junction Mall which has facilities such as a cinema and a rooftop swimming pool. Due to sanctions, major international brands have largely been absent from Myanmar although this may change as the country opens up.
Mandalay is known as the cultural capital of the country and is therefore a good place for traditional handicrafts. One unusual gift from Mandalay is the gold leaf which is applied to Buddha images at pagodas, which you can see being pounded on 36th Street. There's also a large jade market in Mandalay, although you really need to know what you're looking at if you want to bag a bargain. The glitziest shopping centre in Mandalay is Diamond Plaza, which has a large supermarket in the basement.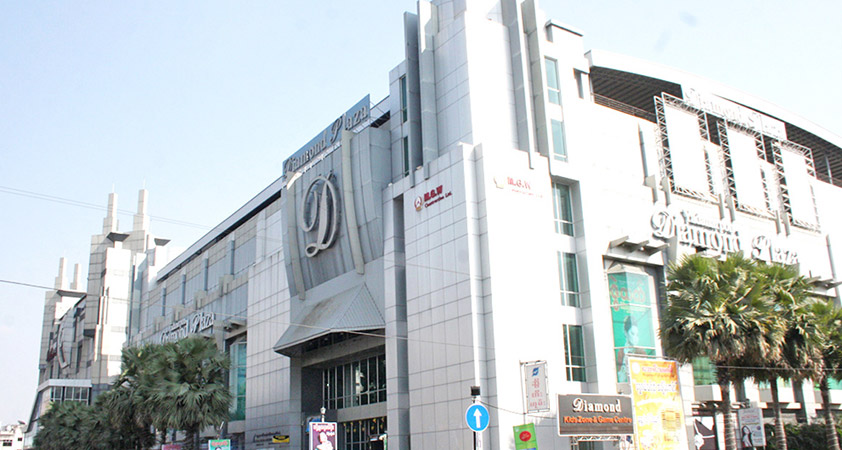 Outside of these two cities the options are significantly more limited. Artists in Bagan sell their work direct to tourists or through touts, however, and boat trips on Inle Lake usually include visits to workshops making things like cheroots (basic hand-rolled cigars) or silver jewellery.
Shopping hours: Mon-Sun 0900-1700.
Nightlife in Myanmar
Western-style nightlife is almost non-existent outside of Yangon, where there are a few bars and nightclubs (many of them connected to high-end hotels) catering primarily to expats and wealthy locals. Much more common throughout the country are beer stations, essentially restaurants which place more of an emphasis on drinking than on food. These usually have at least one beer on draught, which is cheaper than buying bottles, and serve barbeque or Chinese dishes, or sometimes both. Beer stations tend to have a predominantly male clientele, and sometimes have entertainment such as 'fashion shows' or karaoke.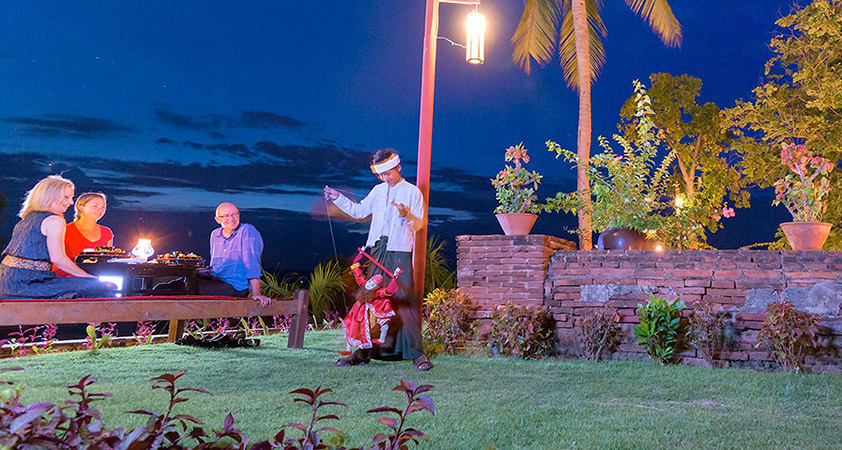 Cultural events are quite rare, although local rock and pop groups (particularly the ubiquitous Iron Cross) are popular. Yangon is the best bet for tracking down this kind of entertainment. Mandalay has a handful of nightly cultural shows aimed at tourists, covering traditional dancing, marionettes and a mix of slapstick and political satire called a-nyeint. The main English-language proponents of a-nyeint are the Moustache Brothers, two of whom have served significant jail time for mocking the military junta and don't go easy on the current quasi-civilian government. There are many cinemas in Yangon and Mandalay, some of which show English-language films. In other towns and cities there may be a cinema or two.
ONLY WITH US : 100 % MONEY BACK GUARANTEE within 10 days from the date of booking if not satisfied.
For further information, or simply a free quote, please
contact us
at any time via our email:
info@galatourist.com
, our experienced consultants will reply to you within 48 hours.
Sincerely yours & see you soon!
GALATOURIST
since 2005.