Experience for a Hoa Lu ancient capital discovery from A to Z
Hoa Lu used to be the capital of Vietnam in 968 when King Dinh Bo Linh came to the throne and constructed the city's citadel which is now the seat of the pagoda and temple dedicated to the Kings of Tran Dynasty, making this place one of the most important pilgrimage sites in Vietnam.
1. Hoa Lu ancient capital - Ninh Binh province
Located 100 kilometers from Hanoi,
Hoa Lu ancient capital
, a part of Ninh Binh province, has recently become a tourist magnet thanks to its magnificently scenic view of mountains, rivers as well as historical relics.
Hoa Lu ancient capital
 is also known as "
Ha Long on Land
" for its scenery which is exactly the same as that of Ha Long Bay, one in the seven wonders of the world chosen by UNESCO. However, the only difference is that the towering limestone cliffs and mountains spring up from the green & lush paddy fields instead of the emerald water in
Ha Long Bay
.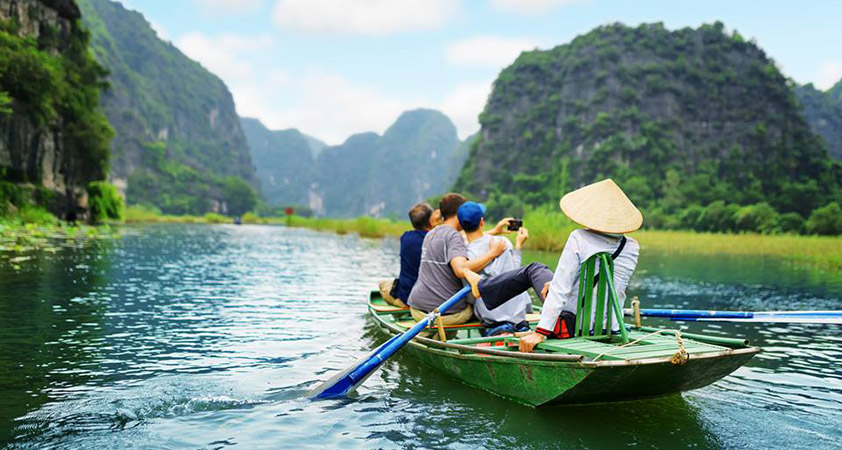 A one-day-trip from Hanoi to Hoa Lu can be done with a popular boat ride to
Tam Coc
, the three mountains with beautiful caves.
2. Tam Coc
Some millions of years ago,
Ha Long Bay
used to connect with limestone mountains in
Hoa Lu ancient capital
. Oceanic vestiges still remain through the erosion of the caves, offering an adventurous tour in such caves. Together with
Trang An landscape complex
, a trip to Tam Coc is so interesting that visitors should not miss a chance to experience it.
You can reach Tam Coc by a boat ride along the stream flowing through green and lush rice fields dotted with towering mountains. At Tam Coc, there is the temple built to commemorate Kings of the Tran Dynasty who defeated Kublikhan's army. The bell tower predominantly stands in the front yard, and the heroes are worshipped inside the temple.

 Discover:

How to spend 3 days in Vietnam to travel throughout the Northern mountainous area
3. Bich Dong Pagoda
Bich Dong Pagoda
is regarded as the second most beautiful pagoda in Vietnam after the Huong Pagoda (Perfume Pagoda), also one of the most popular
Ninh Binh Vietnam attractions
among experienced tourists from all over the world. Many statues of Buddha are enshrined there. The bell tower is finely decorated. Visitors can enjoy a panoramic view of mountains and rivers in
Hoa Lu ancient capital
from the top of the pagoda. In summer, you can admire an area of lotus blossoms as if you are in
Van Long wetland nature reserve
.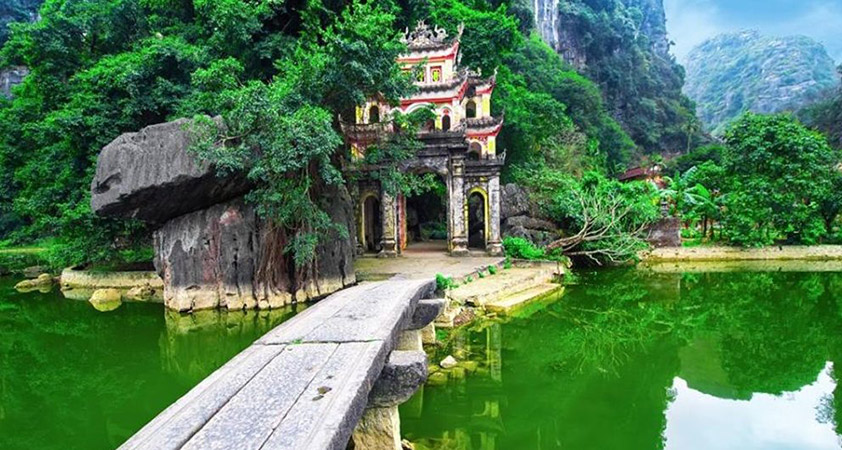 4. Cuc Phuong National Park
Situated 140 kilometers from Hanoi,
Cuc Phuong National Park
covers an area of 222 square kilometers primarily of tropical forests. These forests contain a variety of enormous ancient trees, offering a great habitat to approximately 250 bird species, more than sixty mammal species and different kinds of plants. There are also pleasantly natural paths opened for tourists to walk around the park's area.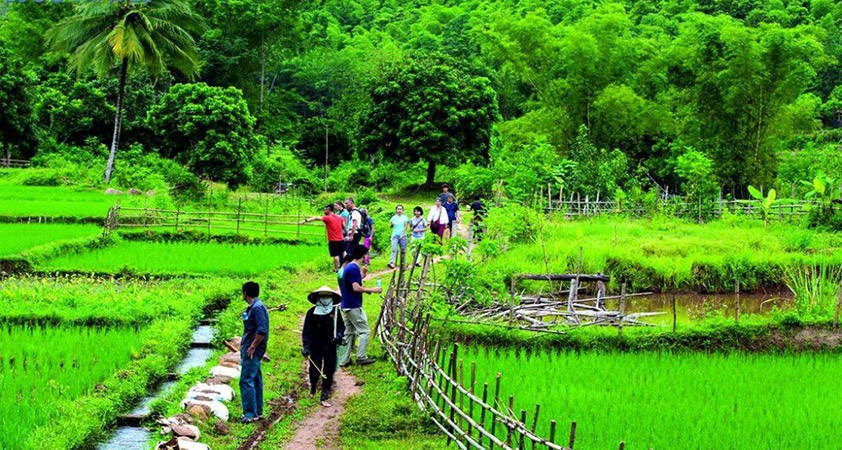 You may also interest:

 Discover heritages in Vietnam tour 15 days at the cheapest price ever
The peaceful and tranquility in
Hoa Lu ancient capital
will certainly give you relaxing moments with your family and friends. Do not heritage to contact us for more information for the tour upcoming. 
ONLY WITH US : 100 % MONEY BACK GUARANTEE within 10 days from the date of booking if not satisfied.
For further information, or simply a free quote, please
contact us
at any time via our email:
info@galatourist.com
, our experienced consultants will reply to you within 48 hours.
Sincerely yours & see you soon!
GALATOURIST
since 2005.