Ninh Binh - Tam Coc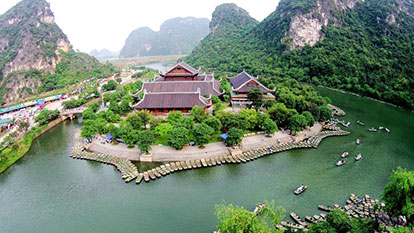 Top 17 best places to visit in Ninh Binh, Vietnam
Ninh Binh Province, with a wild system of nature full-ranged landscapes, has recently become an outstanding destination among both domestic and foreign tourists. Follow the article to learn more about this attraction.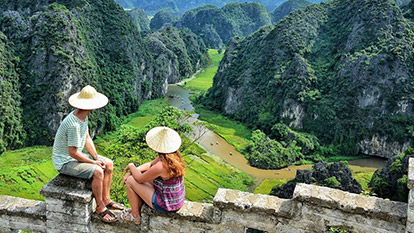 Ninh Binh - Hoa Lu - Tam Coc
Located 100 kilometers from Hanoi, Hoa Lu, a part of Ninh Binh province, has recently become a tourism magnet thanks to its magnificently scenic view of mountains, rivers as well as historical relics. such as Hoa Lu, Tam Coc, etc.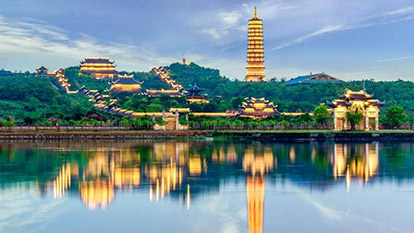 Bai Dinh Pagoda in Ninh Binh
Ecologically and historically rich, the Bai Dinh Pagoda Mountain was recognised as a cultural and historical heritage site in 1997. Bai Dinh Pagoda will become the largest religious tourist centre in Viet Nam upon completion in 2010 to celebrate the 1,000th anniversary of Thang Long - Ha Noi.