Vietnam Travel Best Time with Top Tourist Spots - A Guide from Galatourist
With "S" Shape, from the north to the south, Vietnam features different climates in each region, making it an ideal all-year-round tourist destination. But if you are still questioned about "when to visit Vietnam" or "Vietnam travel best time", see the article below to get detailed information about the weather of Vietnam and prepare for your lovely vacation here. We also recommend vietnam tourist spots you should go at each time of the year. 
Vietnam Travel Best Time in Northern Vietnam 
Nothern Vietnam is divided into 4 seasons namedly spring (from February to April), summer (from May to August), autumn (from September to November), and winter (from December to Januray). The diversity of the climate in Nothern Vietnam make it become Vietnam tourist season at any time of the year. So when to go to Vietnam?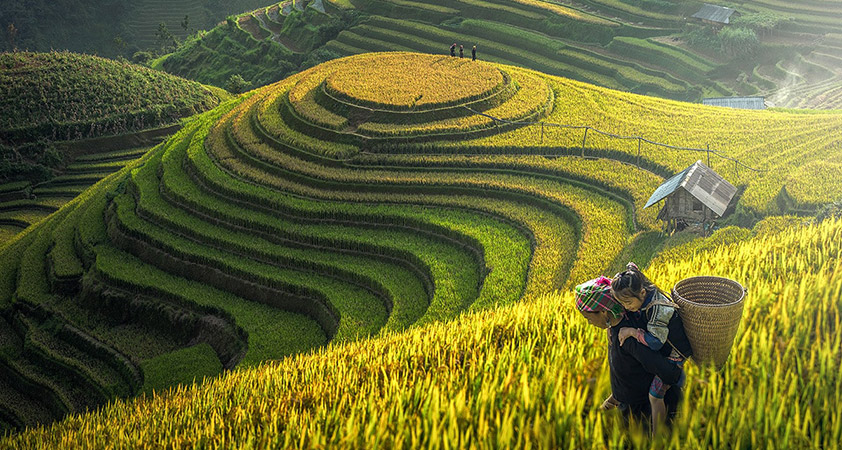 In spring, it is a little warm with drizzling rains, the average temperature is about 19°C, which is suitable for long tripd, picnics with your family. Especially, Vietnam Lunar New Year (or Tet Holiday) usually occurs in February. Spring is also the time of flowers blooming like apricot and peach – two of the most beautiful flowers in spring. Spend your time to enjoy romantic flowers blooming landscapes in Northern Vietnam and discover the hidden enchant of mountainous North.

In summer, it is is quite hot and even in some days, the weather can reach 40°C So it is the ideal time for you to wallow yourself in the cool water of beautiful beaches in the North. Especially, visitors can take a cruise trip along Halong Bay, a UNESCO Heitage Site and do such outdoor sport activities such as kayaking, swimming, exploring some surprising caves or simply enjoy your time on boat.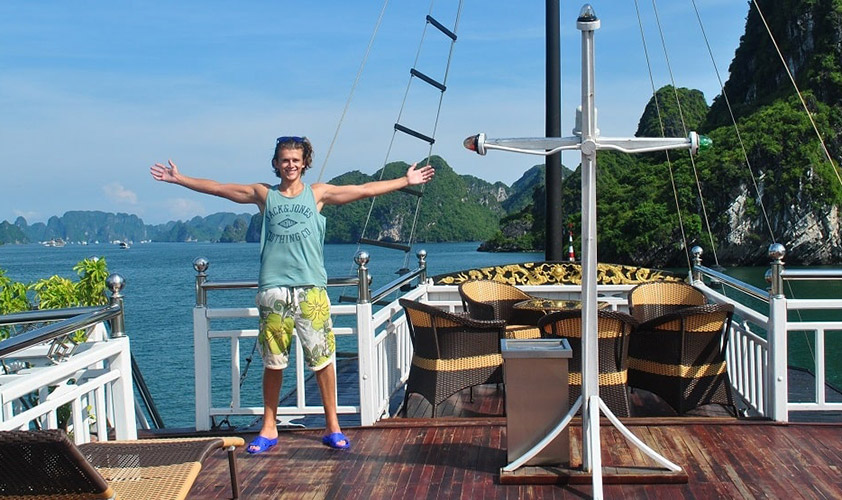 In autumn, the weather is quite cool, the temperature ranges from 24°C to 30°C, not too hot and not too hot and not too cold. It is considered as the most favorable season with enchanting scenery in the North, suitable for such outdoor activities as trekking, hiking and admiring mountainous landscapes. At that time, visitors of Vietnam travel best time can join a trekking trip throughout mountainous landscapes to admire the beauty of " blooming triangular flowers" in Dong Van Plateau - Ha Giang, or ride a bike through the rice rippen fields, temple-hopping in Ninh Binh, or simply enjoy the beautiful Hanoi autumn.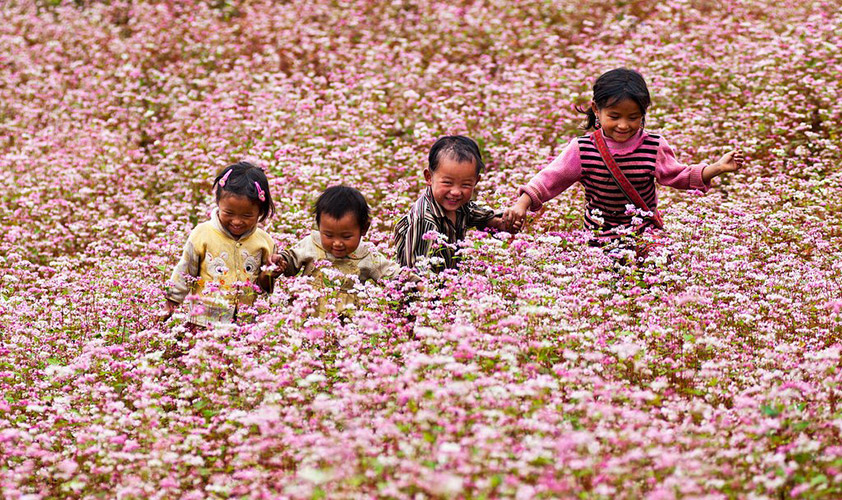 In winter, the weather in North Vietnam (including Hanoi, Halong, Mai Chau, Ninh Binh) is quite cold with a high huminity, and sometimes dropping to below 10 °C. The weather is even more severe in attractions like Sapa, Ha Giang due to the influences of mountainous landscapes. Travelers can join a trekking trip to Fansipan, the highest mountain in Indochina; walk in the winter path and admire the beautiful snow in the mountainous landscapes of Sapa. Or spending your vacation cycling, hiking or vieing the panoramic sights of farmers working in their rice terrace fields in mountainous Mai Chau. Especially, Vienam Lunar New Year sometimes occurs in January, you can choose to visit Vietnam at that time to experience both the amazing scenery of North Vietnam and the unique culture on Tet. Please note that the price on Tet holiday or Vietnam travel seasons is much higher than normal days. 
Vietnam Travel Best Time in Central Vietnam 
Compared with Northern and Southern Vietnam, Central Vietnam has a harsher temperature all year round, with the peaks of hot weather from May to August. It is cooler and drier from November to mid-April. The typical feature of Central Vietnam is its two main sub-regions including the North Central Coast with blue beaches and The South Central Highland with a variety of beautiful mountains and picturesque  rivers, creating amazing scenery. So Vietnam when to visit in central part ?

The north central coast lies adjacent to the beach, where most of the beautiful beaches in Vienam such as Hoi An and Da Nang beaches are here.  In addition, Central highland is most renowned for Hue - Da Nang - Hoi An attractions. You can visit these places at any time of the year. But, if you love to immerse yourself in the clear water of the beaches, from June to November might not be Vietnam travel best time because of the effects of floods.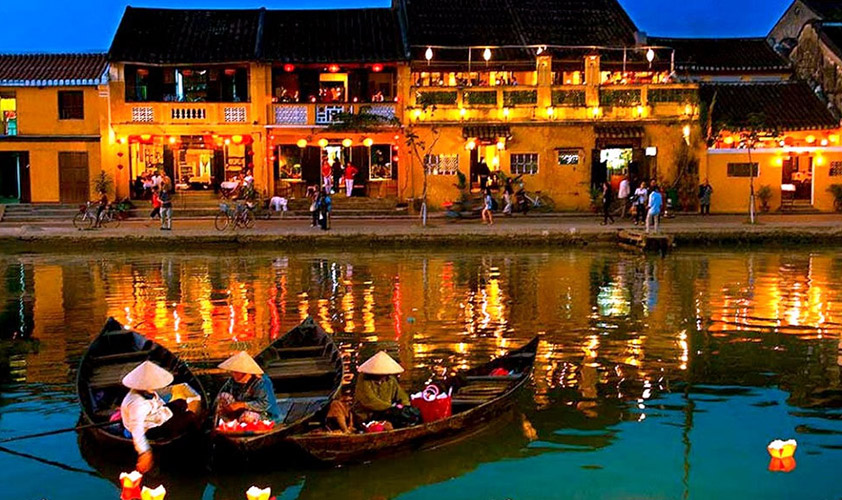 The south central highlands comprises 5 mountainous provinces, covered by high mountains and massifs, especially southern part of Truong Son Mountain range. Affected by equatorial climate, the weather here is not too hot and not too cold all year round, with the average temperature of 20°C. Coming to south central highlands, visitors can not miss the discovery of Dalat, known as the city of flowers in Vietnam. It is also a perfect place for travellers to escape the scorching heat from busy cities especially in summer.
Vietnam Travel Best Time in Southern Vietnam 
Featuring Tropical Climate, with constant temperature all year around, Southern Vietnam is devided into 2 seasons: the dry season (from November to April) and the rainy season (from May to October). The average temperatures in Southern part of Vietnam range from 25 to 35°C.
The dry season 
The dry season in the South last from November to the following May, when the weather is warm, sunny with blue sky. But the most suitable time to enjoy your trip here is from December to February. At that time, it is slightly sunny all the day, the atmosphere is fresh and dry with low humidity and the temperature is really favorable. To indulge in beautiful scenery of Southern Vietnam as well as have a wonderful vacation, not worrying about the weather, foreign travellers should go there at that Vietnam travel best time. There are a variety of interesting tours demanding different hobbies, ranging from island exploration, Mekong Delta cruise trip, beaches to trekking and hiking. Once in Southern Vietnam, travellers cannot miss the visit of some must-see destinations such as Saigon city, Mekong Delta River, Phan Thiet & Mui Ne beaches, and Mekong Delta's floating markets. Especially, if you come to Southern Vietnam from December to Mid-February, you will take the opportunity to witness Vietnamese Lunar New Year with lots of cultural activities, giving and gain more knowledge about about culture on Tet holiday.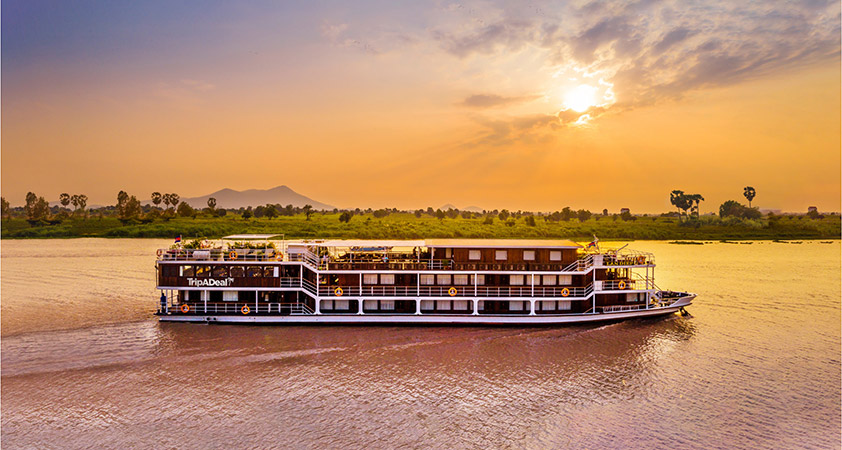 The rainy season 
The rainy season in Souhthern Vietnam lasts from May to early November. Unlike the north with drizzling rains, rains in the south are heavy but short-lasting and usually occurs in the late afternoon. Of those months, June and July are the peaks of rainy season when the downpours happen almost every day. In those days, Saigon city and surroundings are sometimes flooded, which is difficult for trasportation methods to transfer. For those who are rainy lovers or even still love to visit a different Vietnam in Southern part in rainy seasons (except for June and July), you can come there but remember to bring your umbrella and plan your trip with flexible itinerary.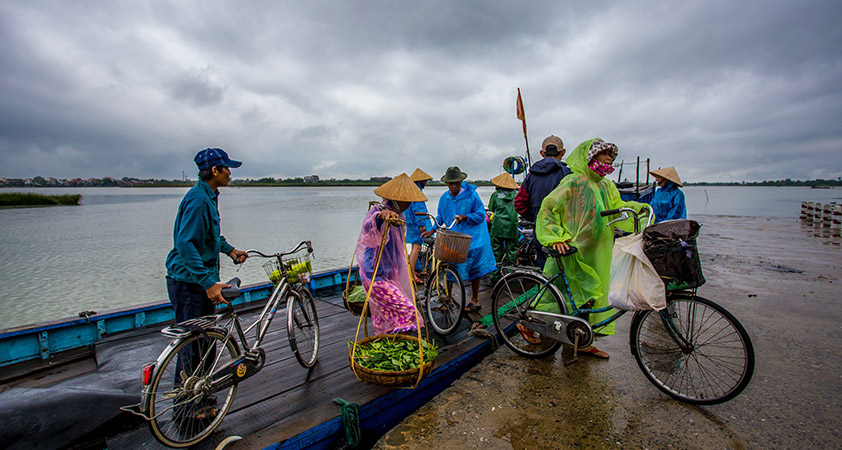 Further in Southern Vietnam, Phu Quoc and Con Dao islands are seem not to be influenced by the weather in southern Vietnam. It is sunny all days all year round at a comfortable temperature. In wet season, it sometimes has short rains in the afternoon but don't affect much on your itinerary if you choose to visit Phu Quoc and Con Dao islands. 

From north to the south, Vietnam weather varies different climate, featuring the unique beauty of our country. If you are planning to visit Vietnam for a long period and love to discover the whole Vietnam, Vietnam travel best time is from December to April the following year. At that time, the South, the North and the Central all has a reasonable climate, which is suitable for both Vietnam family tours and friends tours
ONLY WITH US : 100 % MONEY BACK GUARANTEE within 10 days from the date of booking if not satisfied.
For further information, or simply a free quote, please
contact us
at any time via our email:
info@galatourist.com
, our experienced consultants will reply to you within 48 hours.
Sincerely yours & see you soon!
GALATOURIST
since 2005.