What to do in Son La Province, Vietnam
Situated in the Northwestern region of Vietnam, Son La is a great undiscovered destination with its natural charming beauty: wild features, mountainous forest and high hills and mountains. If you intend to visit this highland province, you cannot miss top 5 must-visit Son La's attractions.
Overview
Situated in the Northwestern region of Vietnam, Son La is an attractive destination with natural charming beauty: wild features, mountainous forest and high hills and mountains. In particular, when spring comes, Son La is full of flowers, peach flowers, plum blossoms, apricot blossoms on the hills, which is an ideal destination attracting hundreds of visitors.
Son La is seemed to be an undiscovered place with great tourist potential. 80% of the area of Son La is mountains, hills and terrace paddies which is home to a variety of ethnic groups such as the Xa, H'Mong, Dao, Muong, Kinh, Kh'Mu, Tay, Thai, etc. Thai Community is the largest single ethnic group. Eighty percent of the province's natural area is covered with mountains.

Location and History 
Son La, the fifth largest province ((14.174 sq km), is situated in Northwestern Vietnam which is mostly covered by mountains and hills. This highland has the border with some provinces such as Lao Cai, Yen Bai to the North; Phu Tho, Hoa Binh to the East; Dien Bien to the West; and Thanh Hoa, Laos to the South.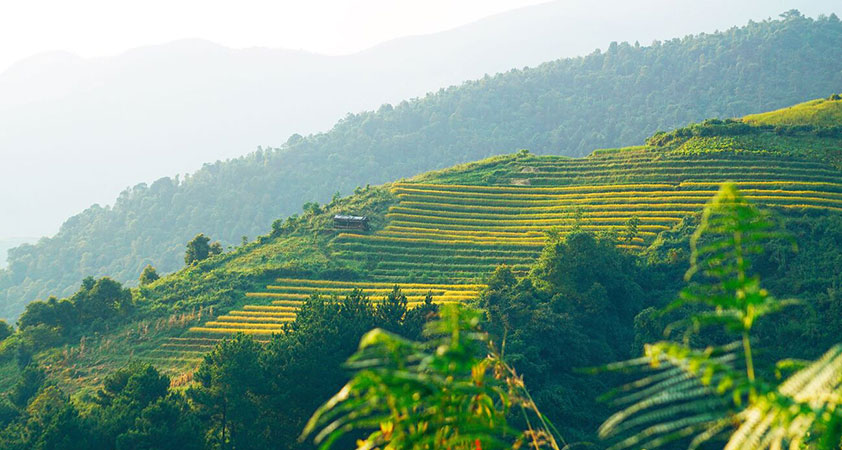 Son La used to be a part of Viet Bac Interzone, including the 6 Northwestern provinces that once was the headquarters of Vietnam Communist Party and Viet Minh Government during resistance war against French colonist in 1945.

Top 5 must-visit in Son La Province
If you intend to visit this highland province, top 5 most attractive Son La destinations will be useful. 

Moc Chau Plateau
Located in Moc Chau Commune, about 200km from Hanoi to the Northwest, Moc Chau Plateau is an attractive destination with its unique beauty. The most typical characteristic of Moc Chau is the long and huge fields of green tea stretching about 80km and 25km in width along with 1600 ha grass.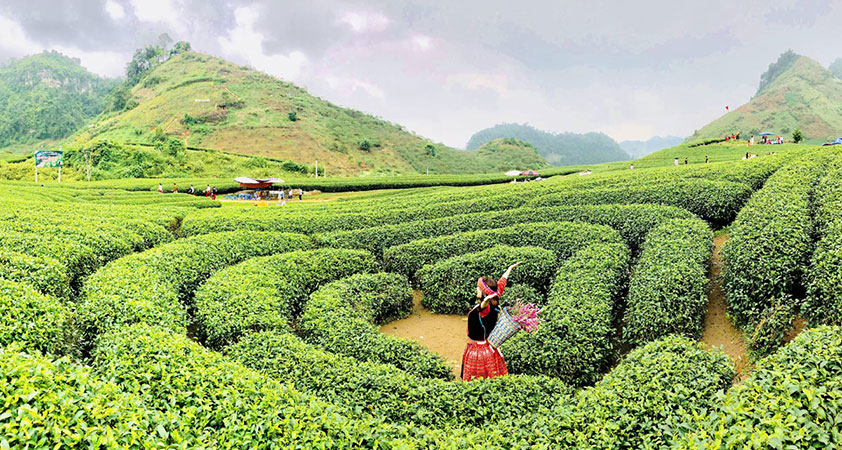 Moc Chau is known for its many tourist attractions in Son La and the northwestern part of the country. In addition, with special climate and tourism resources, Moc Chau plateau is an appealing place for tourism and relaxation.
There are some great ways to explore and experience the beauty of Moc Chau; just hike up on green hills and takes photos of the villages, wooden houses, and terraces of the locals or walk down the valleys and meet the locals, buy some Moc Chau Milk – the traditional product of the area.

Prison and museum of Son La
The Son La's Prison was first built in 1908 on the Khau Ca Hills where many of Vietnamese soldiers had been taken into. This place witnesses some evidence of the brutality of the French colonist to Vietnamese political soldiers.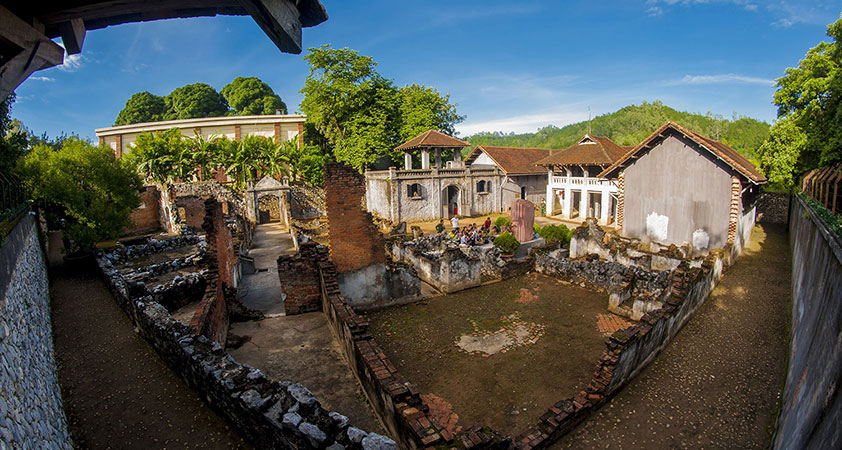 Pha Luong Mountain
This mountain is also known as Bo Lung with the height of nearly 2000m in the border area of Viet-Laos. It is located in the east of Moc Chau district, Son La province. When exploring the paradise of Pha Luong, tourists will be overwhelmed by the huge scenery of wildflowers.

Ta Xua Peak
Located in Bac Yen District, along with Moc Chau, Ta Xua is one of the most attractive destinations when exploring Son La. This area is also said to be the heaven of clouds thanks to its rugged terrain and the vast of steppe with thousands of wildflowers. With dangerously winding routes, it has become increasingly popular among Vietnamese and international trekkers in recent years. Breathtaking close-ups of blankets of clouds and valleys are the best reward for those who dare take up the challenge.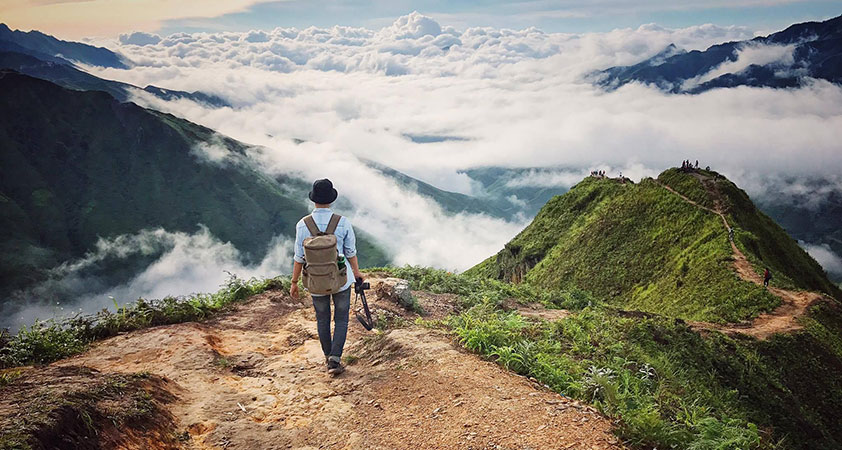 Dai Yem Water Fall
This is a place associated with the long history of residence of Thai ethnic people in the ancient Muong Sang. Up to now, Dai Yem Waterfall is considered to be a beautiful ecological landscape anyone visiting Son La is all willing to see the natural beauty of it.
If you want to visit more places in Son La province, please feel free contact Galatourist Travel Agent to book tours with many special offers !
ONLY WITH US : 100 % MONEY BACK GUARANTEE within 10 days from the date of booking if not satisfied.
For further information, or simply a free quote, please
contact us
at any time via our email:
info@galatourist.com
, our experienced consultants will reply to you within 48 hours.
Sincerely yours & see you soon!
GALATOURIST
since 2005.