Detailed information for a nice tour to Do Son Beach in Hai Phong, Vietnam
Do Son is a popular place of beach and resorts attracting thousands of tourists to visit every year. Read the article to have a full preparation for a Do Son beach tour and enjoy the best moments there.
Do Son Beach introduction
Do Son beach
is a district in
Hai Phong City
, located 20 kilometers far from the center of the city. It is a resort area with many beautiful beaches and nice sceneries, together with many attractive activities such as swimming or climbing. From the place, tourists can continue to take an express boat to
Cat Ba island attractions, Tuan Chau Island
or
Ha Long Bay
.
Time to visit Do Son Beach
Thanks to the nice weather, tourists can go to
Do Son Beach
at any season around the year. However, there are two most recommended occasions including the new-year days and in summer.
On new-year days, the weather is fresh and comfortable. It is also the time of traditional festivals such as buffalo-fighting, from which foreign tourists can learn more about the local culture. Moreover, there is also another exciting festival on
Dau Island
. Tourists will take a boat with local residents to visit the island, then pray for good luck and harmony there.

You may concern:

Admire the endlessly charming beauty with Vietnam 18 day itinerary
However, the water these days is not suitable for swimming and other water activities. If you are an energetic traveler, visit
Do Son Beach Hai Phong
in summer to immerse yourself in the blue water. After time of hard work, a tourist to the beach is perfect for recreation besides
Cat Co Beach
.
Transportation from Hanoi to Do Son Beach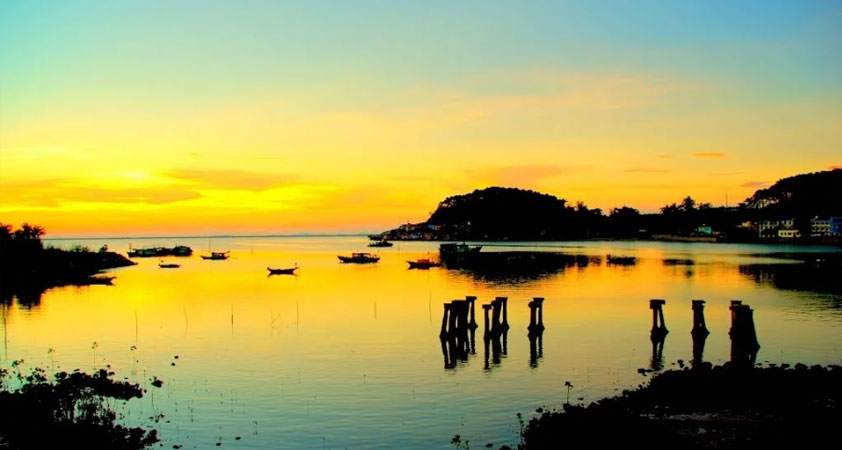 From Hanoi, you can reach the destination by a train from Long Bien Station or Gia Lam Station to the center of Hai Phong City, then continue with a bus or taxi. However, if you are not familiar with Vietnam transportation, it is suggested to have a trustworthy agency to prepare for your itinerary.

Activities in Do Son Beach

Watersport in Do Son Beach
Besides swimming or sunbathing, there are a wide number of activities in Do Son Beach Vietnam that tourists find it hard to neglect such as jetski, paragliding. They even give you chance to have an overall view of Do Son from above.

Visit Dau island
Unlike
Monkey island Cat Ba
, Dau island is a top artificial island in Indochina, famous for the one-hundred-year lighthouse. There are a hotel and resort system at all prices for your choice.

 Don't miss: Visit North-west mountain and hill tribes with Vietnam 10 days itinerary

Foods in Do Son Beach
There are many delicious foods in Hai Phong City that you can find nowhere else even in Vietnam. 

Seafood rice noodle
For the dominance in seafood, Seafood rice noodle is always on the top choices of tourists. A various kind of local fresh seafood is included, which makes a specified flavor that you could hardly forget after once having tried.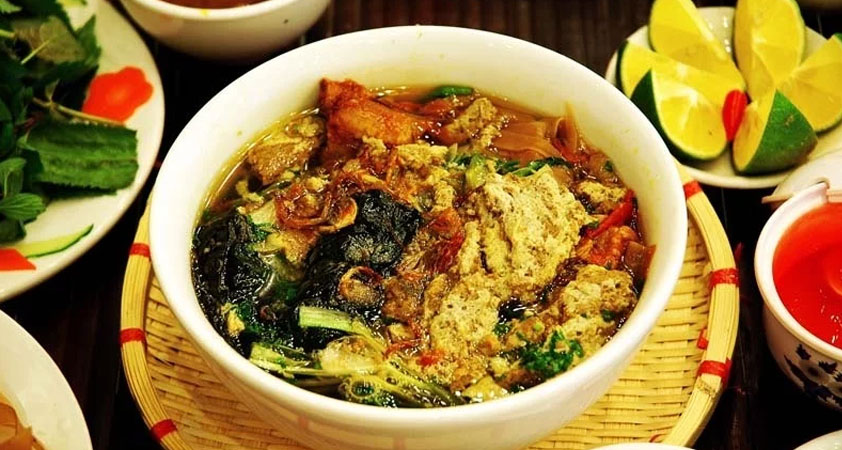 Fried snails
What makes the food becomes famous among tourists maybe its special spices. It is also typical for the diversity and complexity of Vietnamese food recipes.

Freshwater crab hot pot
If you visit Do Son Beach with a group of friends or your family, do not miss a warm meal with freshwater crab hot pot. All of the ingredients are taken from the local farm or from nature, which is not only safe but also brings about a unique flavor completely different from others. 

ONLY WITH US : 100 % MONEY BACK GUARANTEE within 10 days from the date of booking if not satisfied.
For further information, or simply a free quote, please
contact us
at any time via our email:
info@galatourist.com
, our experienced consultants will reply to you within 48 hours.
Sincerely yours & see you soon!
GALATOURIST
since 2005.