Travel guide to Dong Van Karst Plateau Geopark for foreigners
Located 300 kilometers far from Hanoi Capital City, Dong Van Karst Plateau Geopark is one of the most famous attractions in Ha Giang Province. The attraction is known as the wild and charming beauty like a "gray paradise" among the mountains and forests high in Northern Vietnam.
1. Dong Van Karst Plateau Geopark introduction
After visiting
Hoang Su Phi Ha Giang
, you continue to discover the land with
Dong Van Karst Plateau Geopark
hidden among thin layers of dews and smoke.
At the average height of 1000 to 1600 meters high above the water level, it spreads through four districts including
Quan Ba Ha Giang
,
Yen Minh
,
Meo Vac
, and
Dong Van
in Ha Giang. According to UNESCO, the spot is one of the special limestone mountains involving in the earth's crush development. There is a diversity in natural sceneries, natural phenomena and also in traditional culture.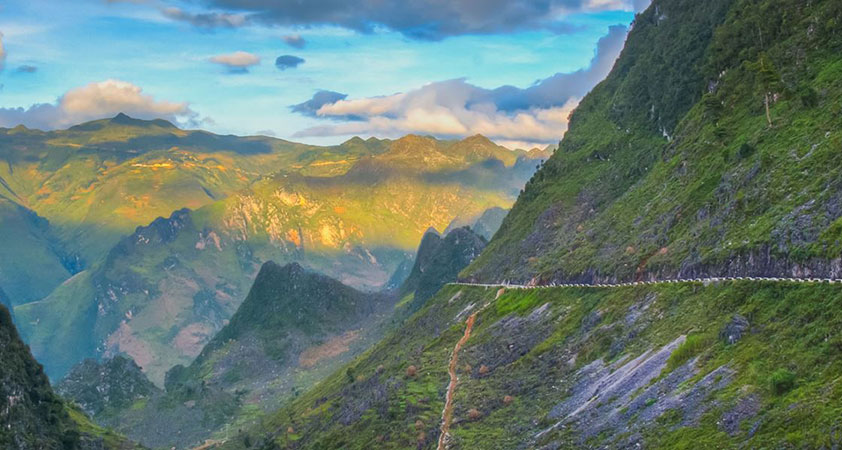 From Quan Ban and Yen Minh to Meo Vac, Dong Van,
Dong Van karst plateau geopark Vietnam
is in the gray color of the cat ear-rocks. Among the gray background are green terraces of corn and rice fields, showing how brave the locals are to earn their living on this rocky land. The attraction may be most beautiful when spring comes. At that time, the grey is replaced by the yellow of rape flowers. Peach and plum blossoms make old rooftops much more lively.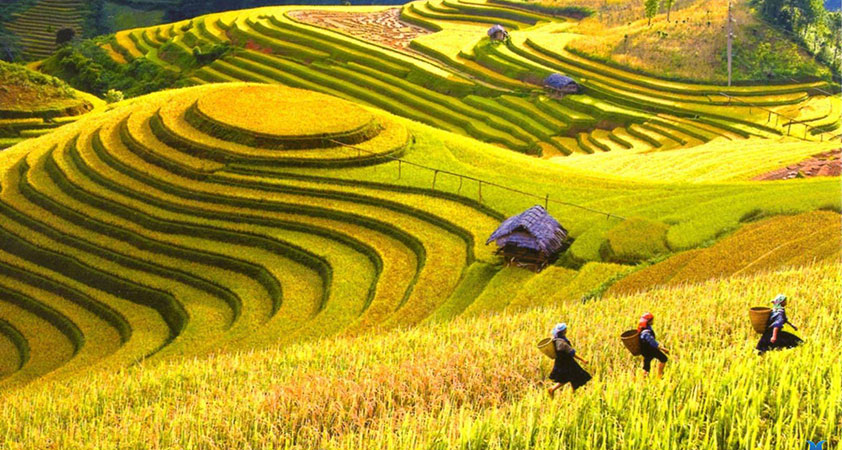 Discover more: Best trekking trip of 7 day tour Vietnam in the Northwest in 7 days 6 nights.


2. Attractions in Dong Van Karst Plateau Geopark
H'Mong King Palace: It is a unique construction built in the 20th century in China style. Every detail was carefully decorated so that it still keeps its originated beauty. The house is 1000 meters large and has been recognized at a national architectural heritage. 
Lung Cu Flag Tower: Lung Cu is a historical destination in Vietnam. From the peak of the Rong Mountain, where Lung Cu Flag Tower is located, you can capture the view of Ha Giang surrounding. It is 1600 meters high above sea level. There is also Then Van valley on the left and Nho Que River on the right.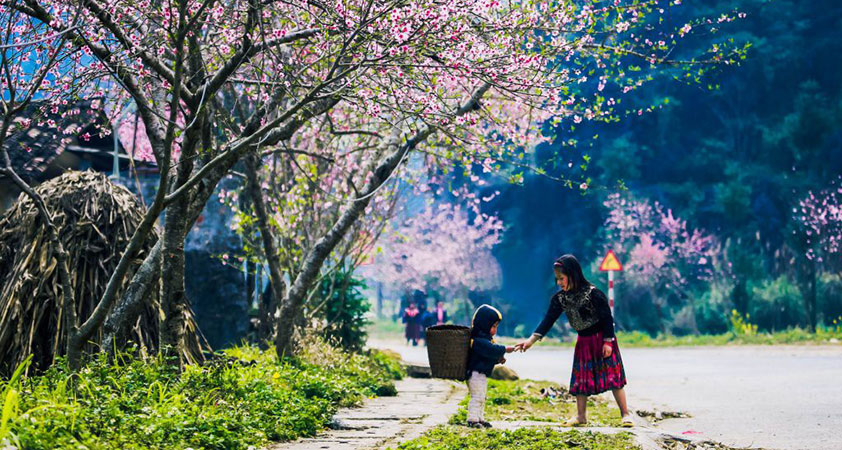 Ancient stone field: Located 17 kilometers far from the Xi Man District, there is a large group keeping traces of our ancestors. According to scientists, they have existed for more than 2000 years. The attraction is a favorite destination for whoever loves history discovery.
Mountainous markets: Like other mountainous areas in Northern Vietnam, Ha Giang is also famous for the market where local people come to meet friendly people in traditional costumes. They are not only trading centers but also the place of cultural exchange.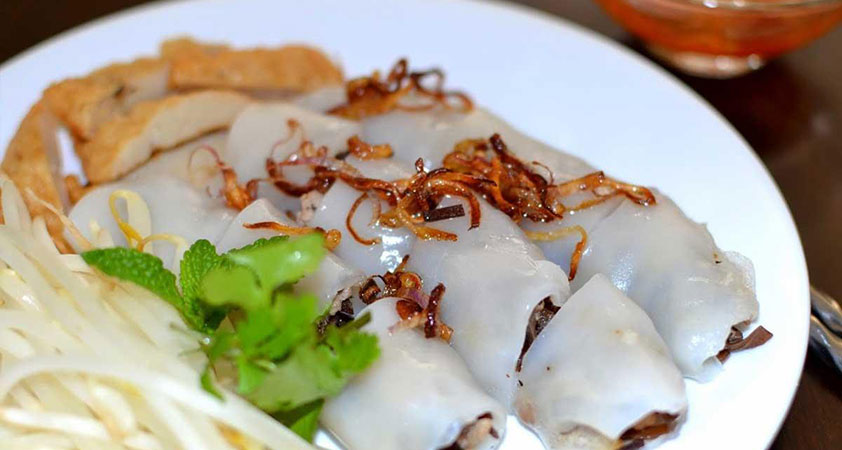 Cheapest offer ever:
Best price of 2 week Vietnam tour package with Galatourist.
With our recommendation, we do hope you will have an interesting journey to 
Dong Van Karst Geopark 
as well as other attractions in
Ha Giang North Vietnam
. If there is more concern, call us for immediate response. 
ONLY WITH US : 100 % MONEY BACK GUARANTEE within 10 days from the date of booking if not satisfied.
For further information, or simply a free quote, please
contact us
at any time via our email:
info@galatourist.com
, our experienced consultants will reply to you within 48 hours.
Sincerely yours & see you soon!
GALATOURIST
since 2005.