Admire the paradise of rice terraces in Hoang Su Phi Ha Giang
When endless terraces of rice in Y Ty and Mu Cang Chai Villages in Hoang Su Phi Ha Giang turn glorious yellow, tourists from all over the world will visit the attraction to satisfy their eyes and come close to nature. Hoang Su Phi will be the last spot of a Northern Vietnam journey of yours.
1. Road to Hoang Su Phi Ha Giang
Hoang Su Phi Vietnam is indeed a mountainous district in Ha Giang Province. It is located on the foot of Tay Con Linh Mountain, where tourists seek peace among the yellow color of rice terraces.
Foreign tourists are suggested to take a coach car from
Hanoi Capital City
to
Ha Giang attractions
for safety and time-saving. After that, you take another car to
Vinh Quang town
, Hoang Su Phi district, where you can hire a motorbike to move freely and discover the land. Or you should have a tourism agency to arrange the movement during the journey.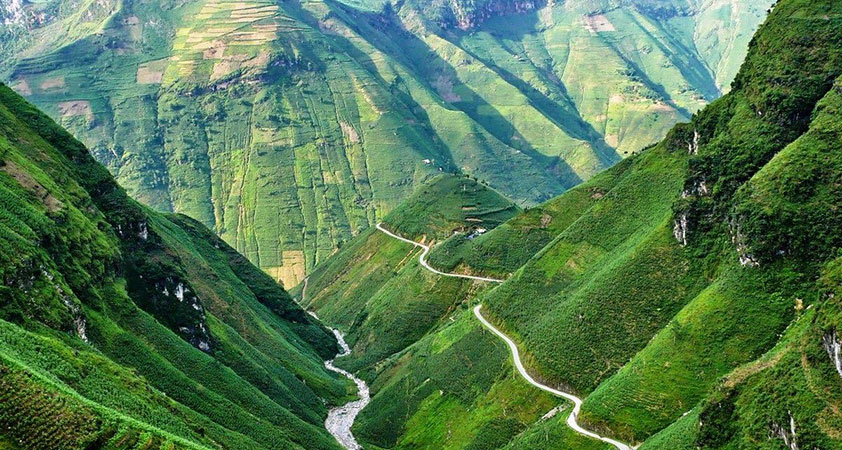 The road to this mountainous area is quite challenging. The narrow road winds through rocky mountains and slopes sometimes seem to be vertical. However, it is also time for you to admire the scenery from passes on mountainsides. 

Trending tour:

 Overwhelmed the beauty of classic Vietnam tour 2 weeks.
2. Hoang Su Phi Ha Giang attractions
Hoang Su Phi Ha Giang is a really a paradise of rice terraces. Each season, they have a specific beauty, especially when harvest season comes in October. These charming fields are surrounded by great mountains and green forests. All of them contribute to create a painting picture of fresh colors that you can hardly find somewhere else.

Outstanding among the yellow background are small stilt houses and local people collecting the rice. The life in this mountainous land is so peaceful despite the poor condition. In traditional costumes, they always welcome you to visit with smiles on their faces. According to experienced tourists, there are some villages from which you will have the best view of the land. They are Chu Phun, Luoc, Phung, and San Sa Ho villages.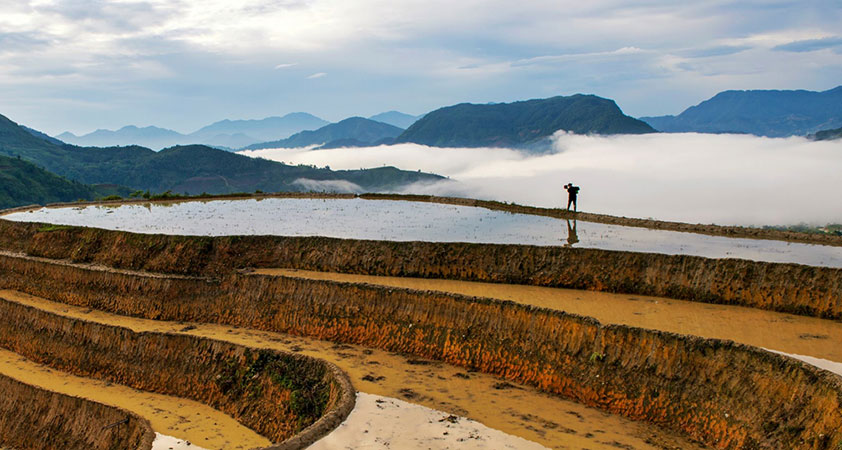 On visiting
Hoang Su Phi Ha Giang
, you also should not miss 
Cong Troi Pass
( The pass to heaven) on
Ma Pi Leng pass Vietnam
, 
Thong Nguyen
and
Nam Ty
- a national heritage with challenging passes and rice terraces caught out in the open. There are also cultural and tourism villages in
Hoang Su Phi
such as
Nam Hong
,
Giang Thuong
,
Phin Ho
, and
Giang Villages
, then visit 
Khau Vai Love Market
to enjoy the exciting atmosphere like a festival
Especially, the ecotourism area
Pan Hou
has been built nearby
Thong Nguyen Stream
, where tourists can both admire the nature, immerse in the fresh atmosphere and listen to the charming voice of the local ethnic minorities' girls in traditional costumes. Tourists will learn more about the daily life of the local residents.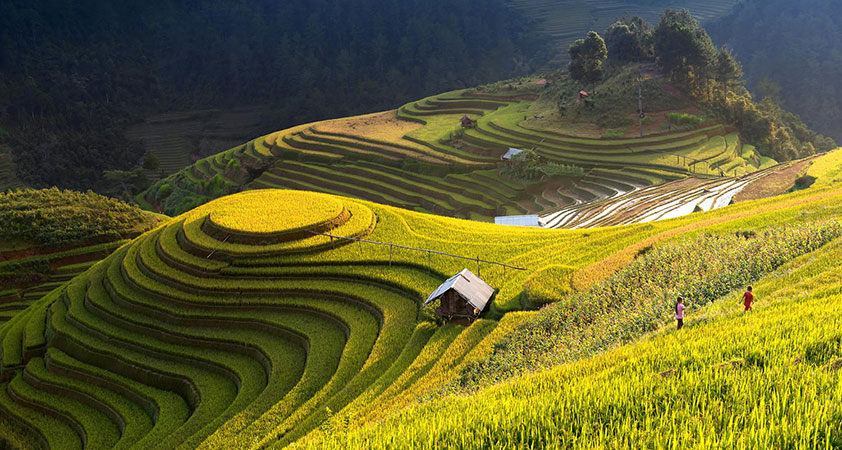 Consult more:

Spend 4 days in Vietnam discovering spectacular scenery in the North.

3. Hoang Su Phi Ha Giang hotels and homestays
Tourism demand rises rapidly so that hotels and homestays are built up more and more in the area. There are some modern hotels such as
Huy Hoan
,
Cong Doan
,
Khanh Linh
,
Hong Ngoc
... Especially, you are recommended to live in local homestays to learn more about the traditional lifestyle of the locals. The list includes
Mr.Chieu's
,
Mr. Kinh's
,
Mr. Chung's
,
Mr. Kim's
,
Mr. Canh's homestays
.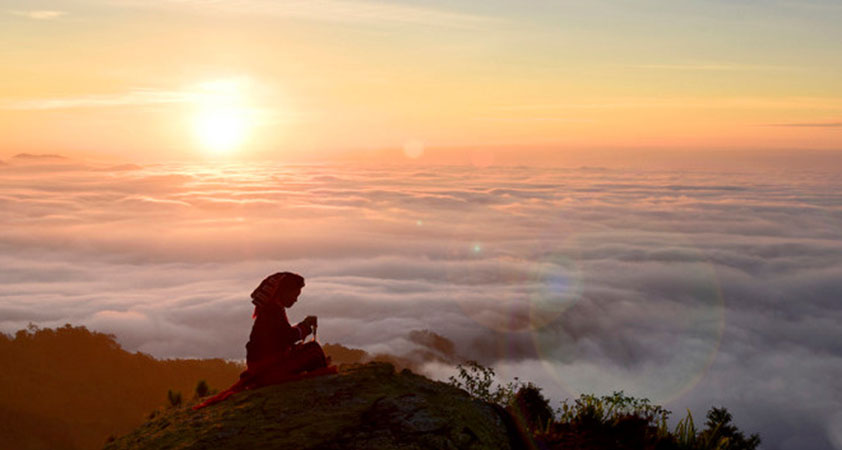 In tourists' eyes,
Hoang Su Phi Ha Giang 
looks like a charming paradise high next to the sky. Just come here and the daily stress will be replaced by the magical beauty of the land. Moreover, Contact us if you need more information about the journey.
ONLY WITH US : 100 % MONEY BACK GUARANTEE within 10 days from the date of booking if not satisfied.
For further information, or simply a free quote, please
contact us
at any time via our email:
info@galatourist.com
, our experienced consultants will reply to you within 48 hours.
Sincerely yours & see you soon!
GALATOURIST
since 2005.