Taste local specialties at Khau Vai Love Market on Ha Giang tour
As the name refers, Khau Vai is not really a trading market but a love market that is open once a year on March 23 in the lunar calendar. When the land is covered with rocks and flowers, it is much more lively on this day.
A tour to
Ha Giang province
is very attractive with many different activities. Not only the huge landscape of mountains and forests in
Quan Ba Ha Giang
, winding passes together with flowers blossoming around the year, it is also friendly people and traditional culture that make the land worth visiting once in a lifetime.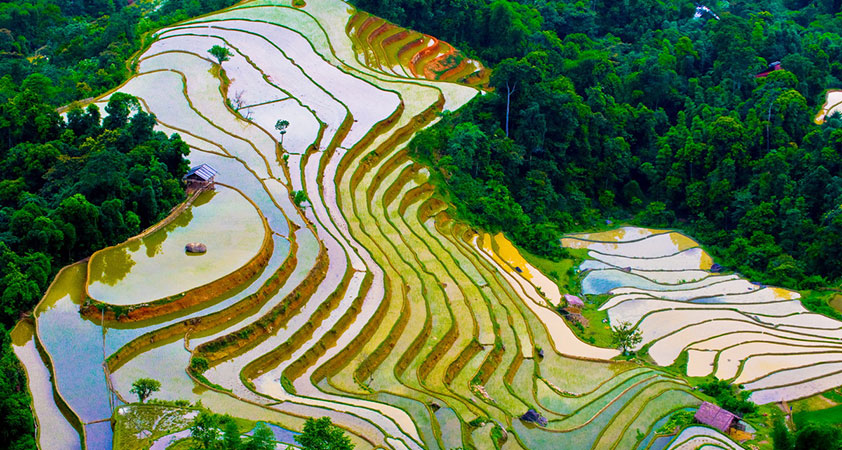 1. What to see in Khau Vai Love Market ?
Khau Vai Love Market
was first opened 100 years ago on a small hill in Khau Vai Commune, Meo Vac District, Ha Giang province by the locals of Mong ethnic minority. It is 200 meters far from the city. On this day, people from surrounding gather together to make friends with others, even those who have got married, without jealousy from their mates. It is great to see people in traditional costumes happily going through a lot of mountains to come there and have sharing moments with even strange peoples. It is considered as a specific gift for the hard-working days in a year.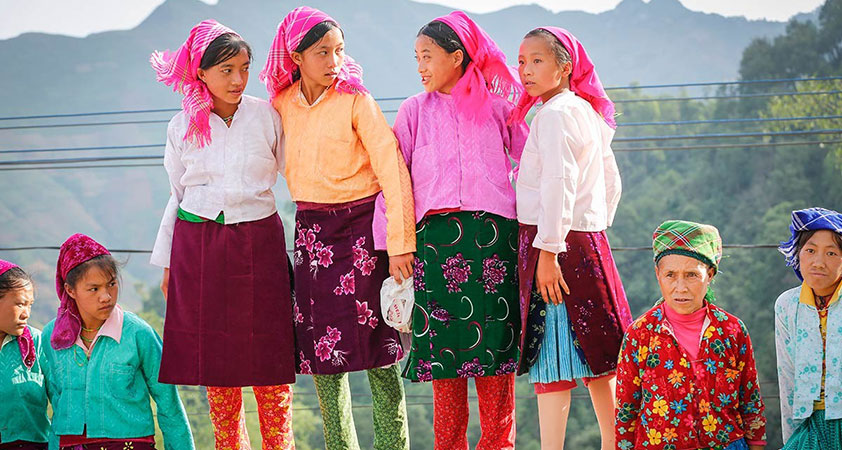 Khau Vai Love Market
 is much more impressive at night. It is like an exciting festival with the girls' sweet voices and the boys' flutes. They sing together the traditional songs of Muong ethnic minority or gather in groups to share their stories. Maybe their smiles which are completely different from ones you see on terraces yesterday will make you naturally happier. Moreover, on visiting the spot, do not forget to taste local corn wine which is made in local. 
There are two parts on the main day at
Khau Vai Love Market 2019
. First, tourists will take part in rituals in Mieu Ong and Mieu Ba shines. After that, a lot of activities take place to exchange culture among Mong ethnic minority and the others. Tourists are allowed to join traditional games such as column climbing, water carrying with bamboo, horse riding,... The festival is believed to bring people together, show how beautiful life is,...You guys will, therefore, get rid of all the stress in noisy cities to immerse yourself in the atmosphere.

 

Join now:

Conquer Fansipan Peak with a Vietnam 7 days itinerary tour package.
2. What to eat in Khau Vai Love Market ?
There are a lot of delicious specialties that you should try if you have a chance to visit Khau Vai Love Market:
Goat hotpot: Goats which are raised naturally on high mountains in the area have a specific flavor that is quite different from ones you normally see. The gentle sweet taste of the hotpot together with mountainous vegetables will certainly attract you at very first sight.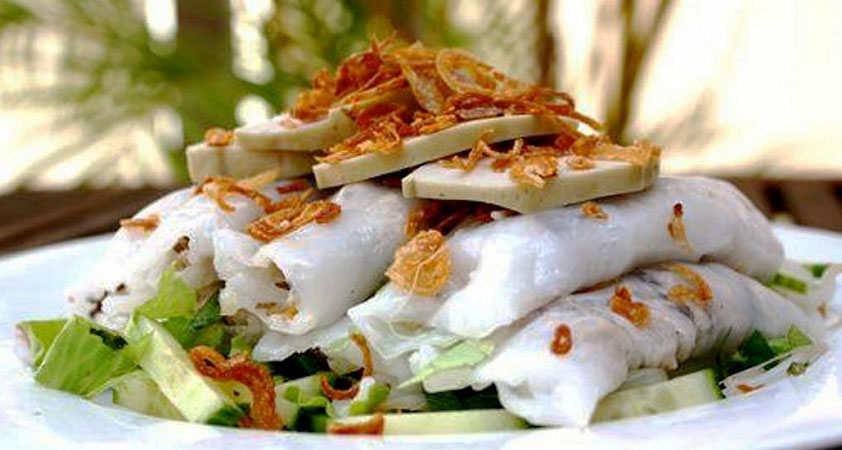 Thang den: Stuffed sticky rice balls made of bits of brown sugar wrapped in glutinous rice paste and cooked by scalding in boiling water. It is great to enjoy the food in an early morning when the weather is still cold.
Sour noodles: Vietnam is famous for a hundred kinds of noodles in different recipes. Each of them has a different taste due to the ingredients used to cook the soup. Try the sour noodles to see how unique it is.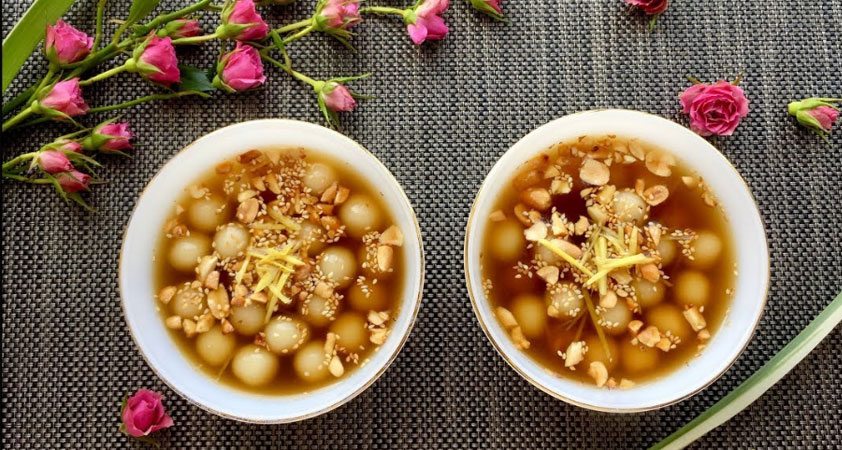 Learn more:

Adventurous journey in Vietnam through a Northwestern Vietnam 12 days tour.
Apart from those recommended, there are a lot of
things to do in Ha Giang
in general and 
Khau Vai Love Market
Vietnam
in particular. that you can only come and have your own opinion. Welcome to the land as soon as possible !
ONLY WITH US : 100 % MONEY BACK GUARANTEE within 10 days from the date of booking if not satisfied.
For further information, or simply a free quote, please
contact us
at any time via our email:
info@galatourist.com
, our experienced consultants will reply to you within 48 hours.
Sincerely yours & see you soon!
GALATOURIST
since 2005.