Visit Quan Ba Ha Giang to see the heaven gate and twin mountain
Ha Giang Vietnam is known for the huge landscape of mountains and forests, together with endless terraces of rice. However, there is also a district where all of them seem to a little smaller, Quan Ba Ha Giang, where everything turns more charming and poetic.
1. Quan Ba Ha Giang location
Quan Ba Ha Giang
is indeed a district in
Northern Ha Giang
and nearby China, belonging to 
Dong Van karst plateau geopark.
 There is
Tam Son town
on National Roadway No.4C, which is 46 kilometers far from
Ha Giang town
. Therefore, it is not hard to move to the attraction.
There are even 22 ethnic minorities live together at the attraction, which brings about a diversity in tourism resources.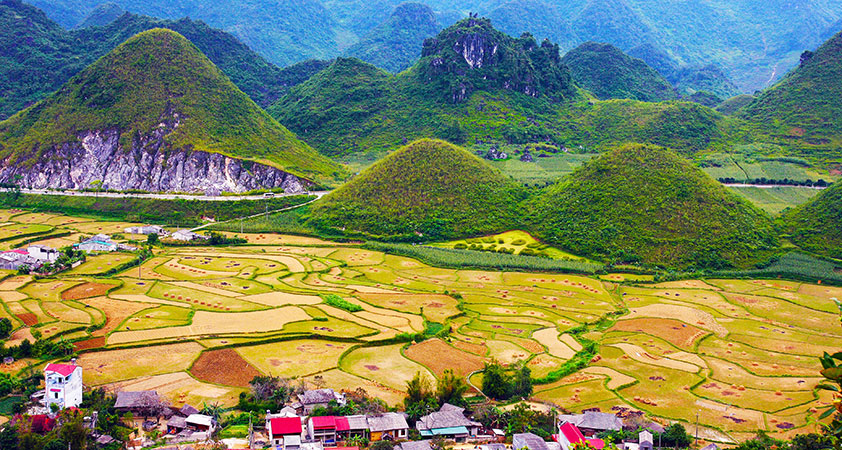 You may concern:

Visit Khau Vai love market to enjoy the exciting atmosphere full of love.
2. Time to visit Quan Ba Ha Giang
It is nice to visit the attraction at any season around the year. Thanks to the dominance in location, the weather is fine and does not change much from season to season. However, if you are wishing for admiring buckwheat flowers, the typical flower on the land, you should come here from October to December. All the areas will be covered with glorious colors that will be a perfect background for your check-in photos.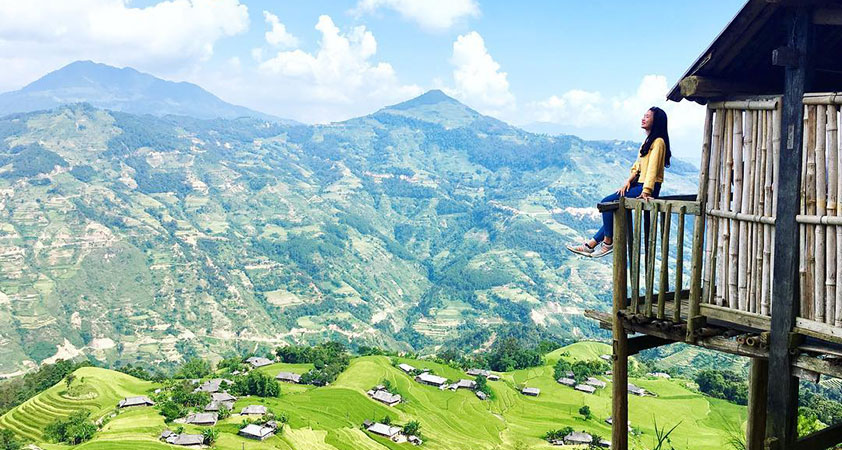 3. Attractions in Quan Ba Ha Giang 
3.1. Quan Ba twin mountain
It is 40 kilometers far from Ha Giang town to the spot, one of the most famous attractions in
Ha Giang province Vietnam
. Looking from a far distance, you can see these two mountains like two great peaches outstanding among the green color of rice fields and mountains surrounding. It is exciting to see in person the magic Mother Nature creates in this remote area of the world. There is also an impressive story about the attraction that you should learn when you visit the
Quan Ba Ha Giang
.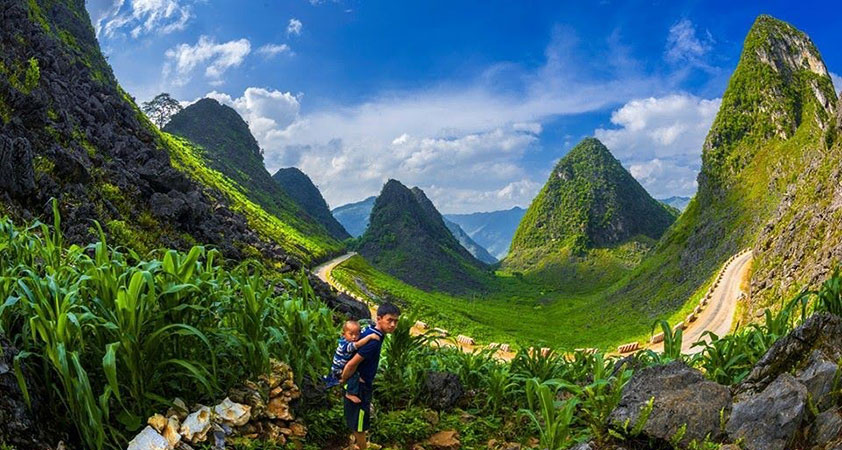 Vietnam tour recommended:

Spend 3 days in Vietnam discovering Vietnam Northern part.
3.2. Quan Ba heaven gate
To see the twin mountain from high, it is suggested to have a trekking tour to
Quan Ba heaven gate
. Standing on the peak of the mountain, you may get lost in layers of dews on morning sunrise. From the gate, you can capture all the views below. The road to the gate is winding but not as challenging as other passes in Ha Giang. There are also a number of steps that you have to go through to reach the peak.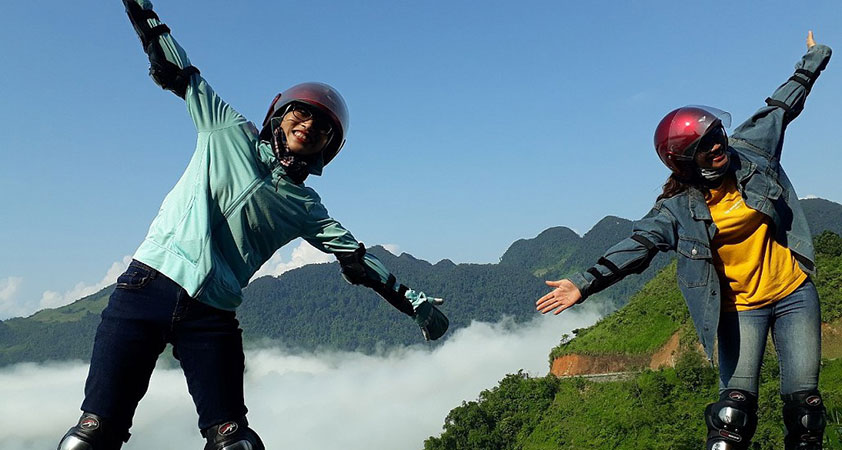 3.3. Nam Dam Village
Nam Dam Village
is a tourist destination located 2 kilometers far from Tam Son town, in Quan Ba Village. It is the home of the
Dao Cham
ethnic minority. They now still keep their traditional cultural beauty, which then becomes a unique tourism resource. There are a lot of simple constructions in the original design. Moreover, you can see in person commune rituals such as a fertility rite, a wedding ceremony, an initiation ceremony for the young men, a rite of passage,...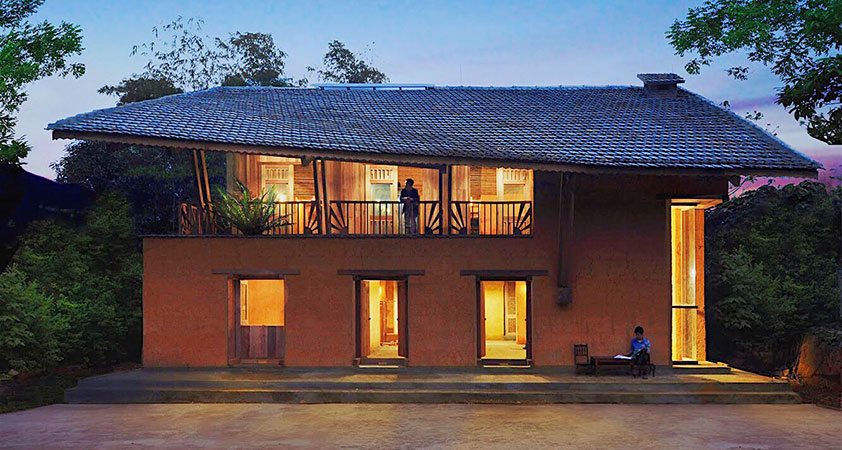 Discover more:

Travel through North-west and Halong Bay with Vietnam 12 days itinerary.Quan Ba Ha Giang
is suitable for a trekking tour with family and friends, which brings about reflexing moments and helps you regain your energy for upcoming days. 
ONLY WITH US : 100 % MONEY BACK GUARANTEE within 10 days from the date of booking if not satisfied.
For further information, or simply a free quote, please
contact us
at any time via our email:
info@galatourist.com
, our experienced consultants will reply to you within 48 hours.
Sincerely yours & see you soon!
GALATOURIST
since 2005.