General information for traveling to Angkor Wat
When talking about Cambodia, surely almost tourists will think to Angkor Wat the first. It is the reason why will introduce about tour guide Angkor Wat to help you have fun and safe trip in there.
1. Angkor Wat temple landscape
Angkor Wat is the symbol of the country and the pride of the Cambodian people. On the way to visit the temple, you will be watching high-pitched thistly blue jams in succession and entrance to the temple towards the west. In the afternoon the temple is covered with beautiful shimmering sunshine, very suitable for visitors. Watch the sunset? You can go to the top of the legendary Bakheng hill. If you want to watch the dawn, you should get up early because this time the scenery is very beautiful and there are many people focus.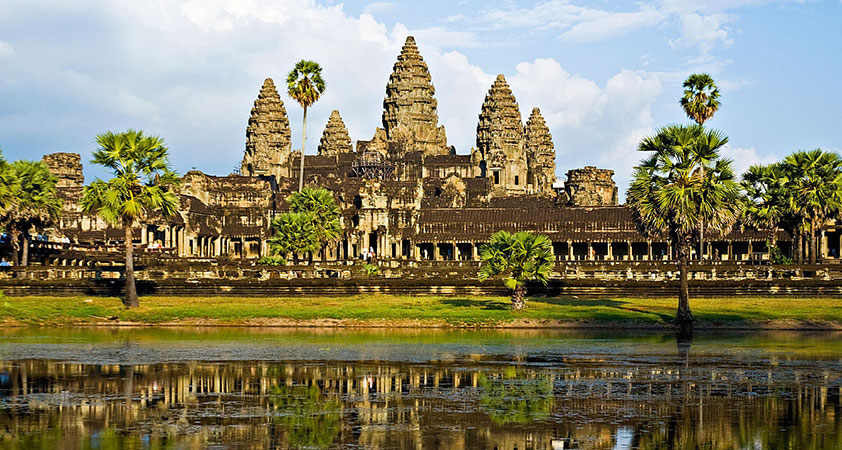 Furthermore, surrounding the temple is the magnificent scenery of a vast lake running around the temple and outside are large walls covered, interwoven with the space with the lotus flowers. In addition, because the temple is made of natural stone blocks, combining decorative images of Buddha statues, warriors or lotus flowers transformed the hard rock into a soulful, soft and extremely lively. You can immerse yourself in the singing or the Apsara by the dancers performing.

2. Shopping and eating in Angkor Wat
Angkor Wat tourism, visitors have a variety of dining options. You can enjoy regular dishes such as sandwich or burger with papaya salad, shushi and tempura. However, Siem Reap dishes include fish, pork, lac, sauteed beef and etc. You should choose the popular food outlets along the way because it is very cheap instead of the night market or the hotel. In addition to good food, visitors can admire the galleries and shops displaying exquisite artworks or buy Buddhist paintings and Angkor Wat temples are sold countless on the road. If you want to buy something as a gift, sugar palm is the best option. There is a note that, when buying furniture in Angkor Wat, you should bargain because the seller often said many challenges.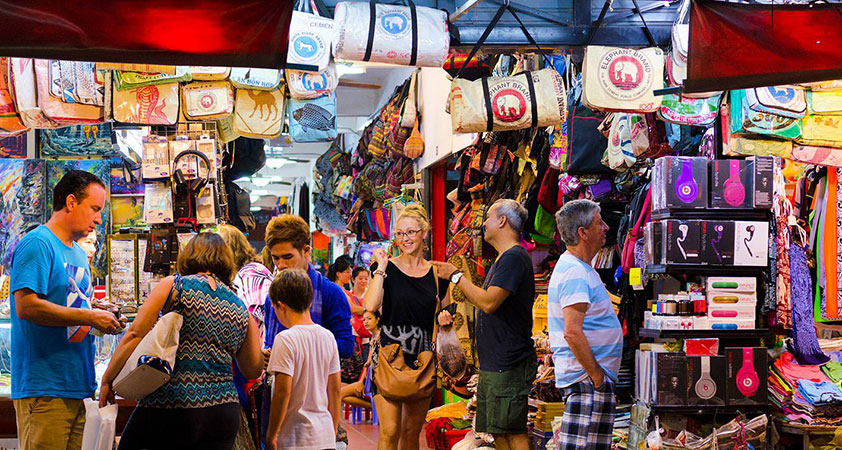 The Angkor Wat architectural complex of Siem Reap Province, north of Cambodia, is one of the sacred and beautiful landscapes attracting many tourists each year. Therefore, hope that the post will help you have full and useful information for traveling to the wonderful and attractive site. 
ONLY WITH US : 100 % MONEY BACK GUARANTEE within 10 days from the date of booking if not satisfied.
For further information, or simply a free quote, please
contact us
at any time via our email:
info@galatourist.com
, our experienced consultants will reply to you within 48 hours.
Sincerely yours & see you soon!
GALATOURIST
since 2005.