Visiting Roluos Group Temples, Siem Reap - A place of monuments in Cambodia
Roluos is a Cambodian modern small town and  the site of an ancient center of Khmer civilization known as Hariharalaya (the abode of Hari-hara). The archeological site is about 13 km east of Siem Reap along NH6. It is known to  be the first capital of Khmer Empire north of Tonle Sap.
At present it is composed by three major temples: Bakong, Lolei, and Preah Ko, along with tiny Prasat Prei Monti. At both Bakong and Lolei there are contemporary Theravada buddhist monasteries.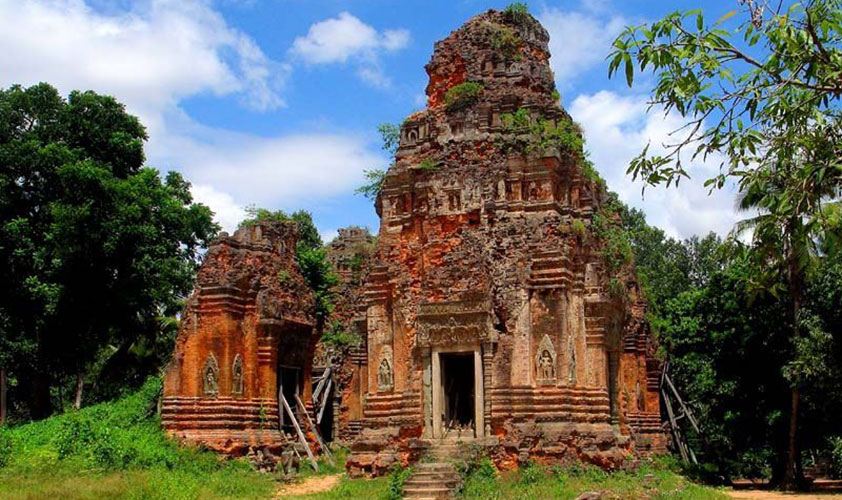 Architecture
Among the "Roluos Group" of temples there are some of the earliest permanent structures built by Khmer. They marked the beginning of classical period of Khmer civilization, dating from the late 9th century. Some were totally built with bricks, others partially with laterite or sandstone (the first large angkorian temple built with sandstone was possibly Ta Keo). Therefore, the buildings of the Roluos Group are distinguished by tall square-shaped brick towers on pedestals.
A wall originally enclosed the temples though only traces remain today. It was intersected on two or more sides by an entry tower, an innovation of this period, of perhaps slightly earlier. The early examples were square with a tiered upper portion. The library also made also appearance at Roluos. It is a rectangular building with a curved roof and pediments. A temple often has two libraries, one on each side of the entry tower preceding the Central Sanctuary.

Decoration
The characteristic decorative features of the Roluos group are: a Kala (monster head), the Hindu god Visnu on his mount the Garuda, female figures with abundant jewelry, and a preponderance of guardians and Apsaras. Columns are generally octagonal and intricately adorned with delicate leaves. Decoration on the lintels at Roluos is, according to some art historians, "the most beautiful of all Khmer art".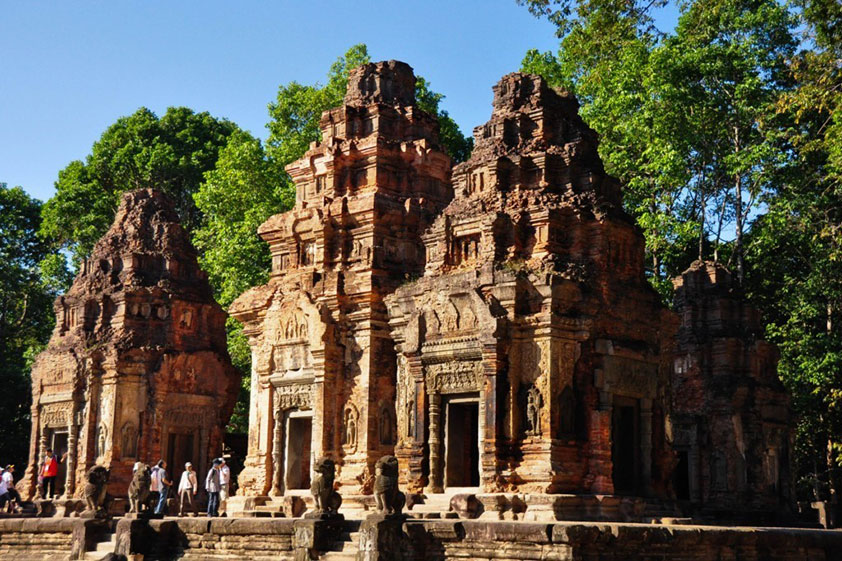 This complex of temples is a short drive east of Siem Reap, and very worthwhile making the effort.
ONLY WITH US : 100 % MONEY BACK GUARANTEE within 10 days from the date of booking if not satisfied.
For further information, or simply a free quote, please
contact us
at any time via our email:
info@galatourist.com
, our experienced consultants will reply to you within 48 hours.
Sincerely yours & see you soon!
GALATOURIST
since 2005.