Savannakhet attractions - What to see in Savannakhet
With the development and economic impact, Savanakhet is an attractive tourist destination with some of the most famous historical sites that travelers can not miss.
1. That Ing Hang Stupa
That Ing Hang Stupa is about nine metres high with beautiful carving and decoration. It's reported to house a relic of Buddha's spine. The 16th century stupa is located in Savannakhet, Central Laos.
The sacred stupa is an important place of worship not only for Laotian Buddhists but also Thai Buddhists who live in northern Thailand. 'Dress with respect' is a must for all visitors. Women may be required to wear traditional pahsin (Lao-style sarong) before entering the temple grounds. There are plenty of them available at the nearby stands and stores, so visitors can either rent or buy them.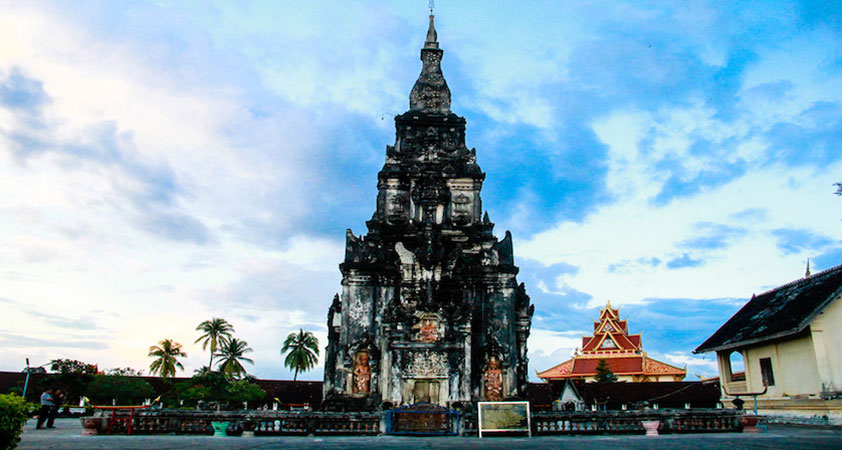 Opening Hours:
Daily from 08:00 - 18:00
Location:
In Ban That Village about 15km north of Kaysone Phomvihane District, Savannakhet Province in Central Laos
How to get there:
To get there from Kaysone Phomvihane, it's best to take a tuk tuk taxi for the roundtrip or to rent a motorbike. If coming from Thailand, visitors can easily cross the 1.6km-long Friendship Bridge from Mukdahan Province to Laos' Savannakhet. The border crossing is usually open from 09:00 - 16:30

2. That Phone Stupa
Another sacred stupa in Savannakhet, That Phone was constructed over a long period between 557 and 700. The stupa's annual celebration festival is held during the full moon period in February, celebrating the day when the temple served as a shrine for offerings made to Shiva and other Hindu Gods.

3. The Savannakhet Dinosaur Museum
A decent museum where one can discover more about the Savannakhet prehistoric period. It is the latest addition to tourist sites here and is situated south of the stadium on Khantabouli Road. The hall displays a massive collection of fossils excavated from 1930 to the present. Four different dinosaurs and early mammalian remains from 200 million years ago are on display; even some fragments of a meteorite that fell to earth over 100 million years ago are kept here. Don't worry if all the labels are in Laos and French; local staff next to the admission box will be pleased to translate for English-speaking visitors.

4. Heuan Hinh (Stone House)
A 1,000-year old outpost of the Khmer civilization, Heuan Hinh, is one of the most interesting Khmer ruins in Savannakhet. Unfortunately, like many other other historical sites, most of the original carvings have been lost and the structure is in poor condition. Heuan Hinh is a shrine built by the ancient Khmer to the glory of their Empire. Located in Ban Dong, Dokmay Songkhone district, some 65 kilometres south of Savannakhet.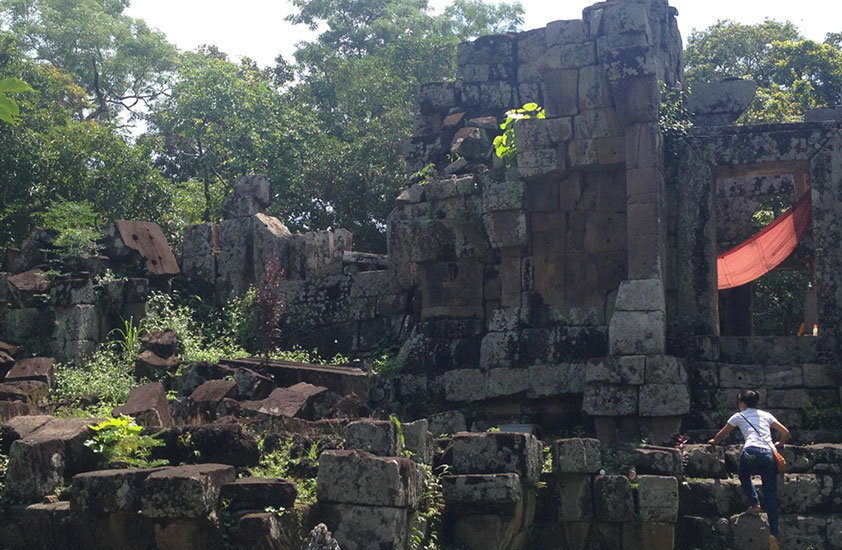 5. Wat Xayaphoum
This temple sits on the banks of the Mekong River in Ban Xayaphoum Village. Wat Xayaphoum is perhaps the most beautiful temple in Kaysone Phomvihane. The temple was built in 1542 and is considered one of the oldest in Savannakhet. It is an important centre for local Buddhism. At Wat Xayaphoum, visitors will find a Buddhhist workshop where local villagers craft new Buddha images by hand. Wat Xayaphoum hosts major festival and ceremonies such as Pimai Laos and an annual Boat Racing Festival, held during October each year.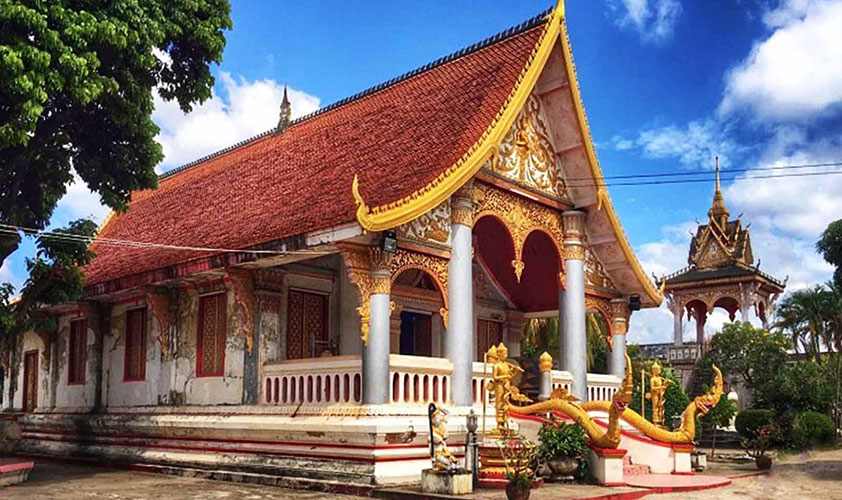 6. Bung Va (Va Lake)
This is the largest lake lying in the outskirts of the Savannakhet city. Along the lake shore, several restaurants have opened up and some provide gazebos (small covered platforms) where you can enjoy lunch or a cold beer Lao while enjoying beautiful scenery or even rent pedalos to get out onto the lake. The lake is a perfect stop before or after visiting That Ing Hang (Ing Hang Stupa).

How to get there: Head out eastwards from Savannakhet city for about 12 kilometers - it is also sign posted from the edge of the city. While there are two ways out to That Ing Hang, the lake lies along the way of the shorter option for getting there and in Kaisone Phomvihanh Town.

7. The Saint-Thérèse Church
The Saint-Thérèse Church is a baroque Baroque Catholic parish church located south of the old town of Vilnius, close to the Aurore Gate and the Orthodox Monastery of the Holy Spirit. This church is very convenient because it's at centre of Savannakhet city. Surrounded by amazingly pretty flower garden, Saint Theresa Church has beautifully maintained landscaping that accents the little religious nooks and the recto. Inside was cool and quiet, a tranquil place to sit and meditate. The French colonial architecture is a lovely reminder of an era when things moved a more leisurely pace. So slow down and enjoy it !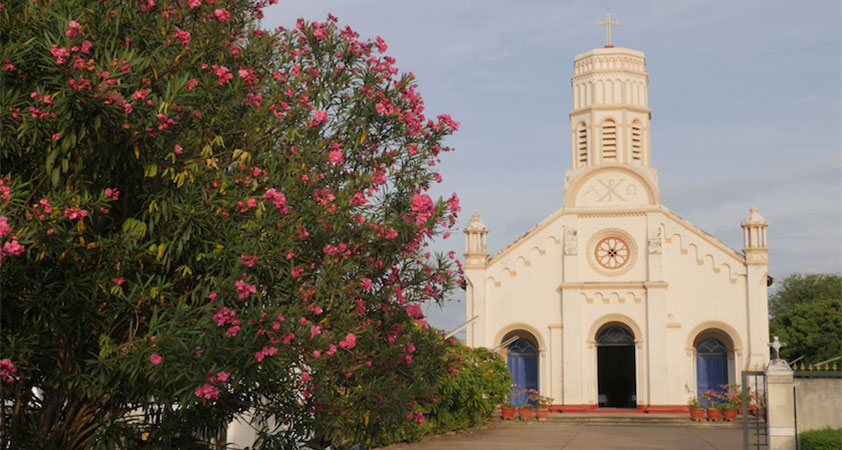 ONLY WITH US : 100 % MONEY BACK GUARANTEE within 10 days from the date of booking if not satisfied.
For further information, or simply a free quote, please
contact us
at any time via our email:
info@galatourist.com
, our experienced consultants will reply to you within 48 hours.
Sincerely yours & see you soon!
GALATOURIST
since 2005.