Top 15 places to visit and must-have things to do in Yen Bai, Vietnam
Yen Bai Vietnam is a famous destination in Northern Vietnam attracting thousands of visitors to come to discover the diversity in natural attractions as well as the cultural features of more than 10 ethnic minorities. Read the article to learn more about things to do in Yen Bai.
I. Yen Bai location
Yen Bai
is a province in
Northern Vietnam
, famous for its natural landscapes and sceneries.
What to do in Yen Bai
will give you nice memories of a wonderland like rice terrace sightseeing, climbing, cloud hunting in Tham Le, Thac Ba Lake, Muong Lo fields,... together with cultural discovery in the villages of ethnic minorities in the area.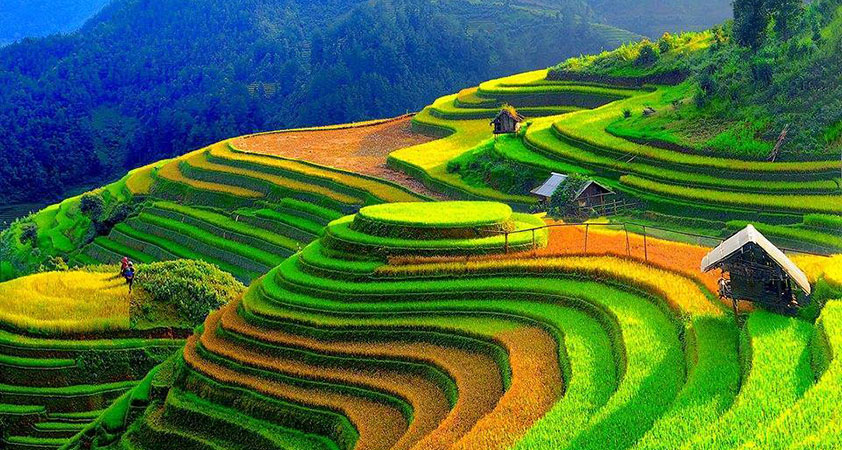 II. Yen Bai weather
Yen Bai Province has a typical climate of humid subtropical climate in Northern Vietnam. There are two seasons that are completely different from each other. The dry and cool winter is from November to next March, usually starts with drizzling rain. Especially, at the height of 1500 meters and more, the temperature is always below 20°C. Vice versa, the summer is from April to October with an average precipitation of 2000 mm each year. However, the high location makes it not really hot at this time. The air is fresh and the sky is blue, suitable for a tour discovering the land.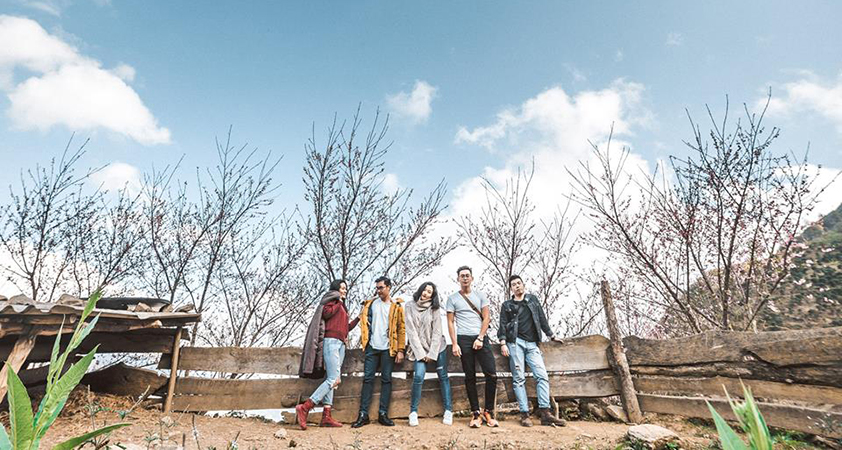 III. Best time to visit Yen Bai
There are two main seasons recommended for
a tour to Yen Bai
. In September and October, it is the time of ripening rice. At this time, the land is covered in glorious yellow. Together with the blue sky above, the scenery brings about a peaceful atmosphere, thanks to which you can refresh your mind and regain your energy. On the other side, in May and June, after rain dropping, all the field terraces are full of water, reflect the morning sunlights and create magical scenery in your eyes.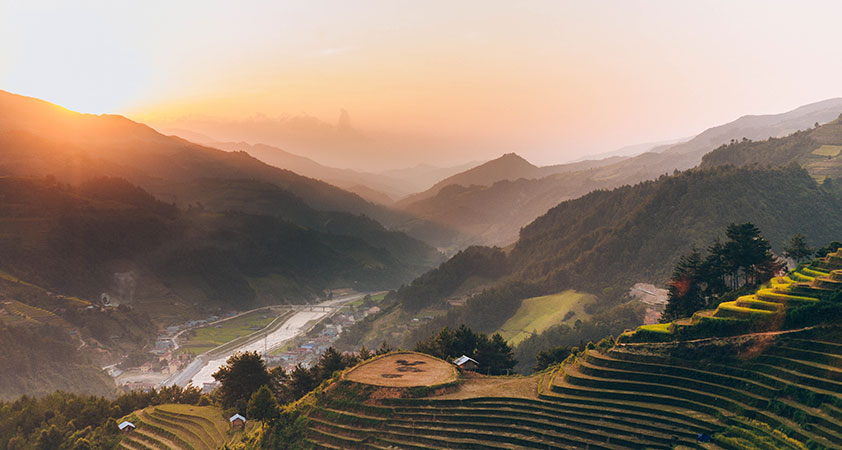 IV. How to get to Yen Bai ?
Yen Bai is 207 kilometers far from Hanoi Capital City. You can take a train from Hanoi station to Yen Bai station. Or you can take a car coach from My Dinh coach station. The second is more recommended because it is available most of the time around the day. However, if you are not familiar with Vietnamese transport, you should have a tourist agency to arrange the itinerary for you journey.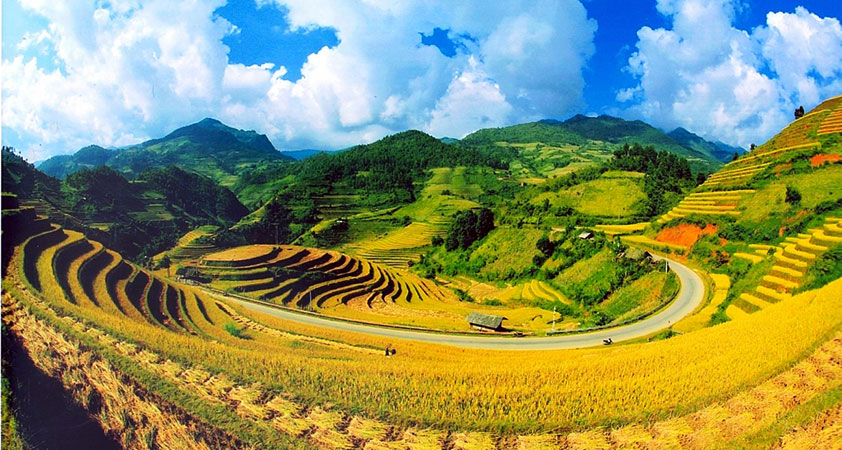 V. Ethnic minorities in Yen Bai
There are 12 ethnic minorities in
Yen Bai Province
, which of them has its own unique features in culture, costumes, food specialties that all contribute to the diversity of the area.
Kinh minority: Kinh is also the most popular minority in Vietnam. In Yen Bai, they live on the bank of Red River, Chay River and alongside national roadways. They are always pioneers in economic development and contribute to the province tourism with modern services and accommodation.
Mong ethnic minority: They live mostly in Mu Cang Chai, Tram Tau, Van Chan, Van Yen districts. All of them have specific attractions on the list of what to do in Yen Bai.
Tay ethnic minority: Tay people in Yen Bai province are trying their best to maintain their traditional value through a lot of activities that you can take part in such as the ancient language classes, monochord club, "Then" - a kind of traditional music,...
Dao ethnic minority: Dao people are famous for their marriage ceremonies. In beautiful woven costumes, the bride, accompanied by their relatives, has to walk through terraces of rice to the groom's house. On your journey, you may catch this moment accidentally.
Besides, you can join a Yen Bai tour to discover more about the cultural beauty of other minorities such as Giay, San Chay, Nung, Muong, Thai,...
VI. Top attractions in Yen Bai
1. Mu Cang Chai terraced fields - a perfect attraction for paragliding
It spreads through 2300 hectares, but mostly in La Pan Tan, De Xu Phinh, and Che Cu Nha communes. They belong to Mong ethnic minorities, also show out how creative they are to earn their living in such a difficult condition in the mountainous area. 
In September and October, Yen Bai is much more charming and poetic with the image of endless terraces of rice turning yellow. Vice versa, May or early June is the time of water falling. The rice fields are covered with water, sparkling under the morning sunlight. After a short time, the green color will soon cover the land.
At any season, Mu Cang Chai terraced fields are always regarded as the best place for tourists to have paragliding experience.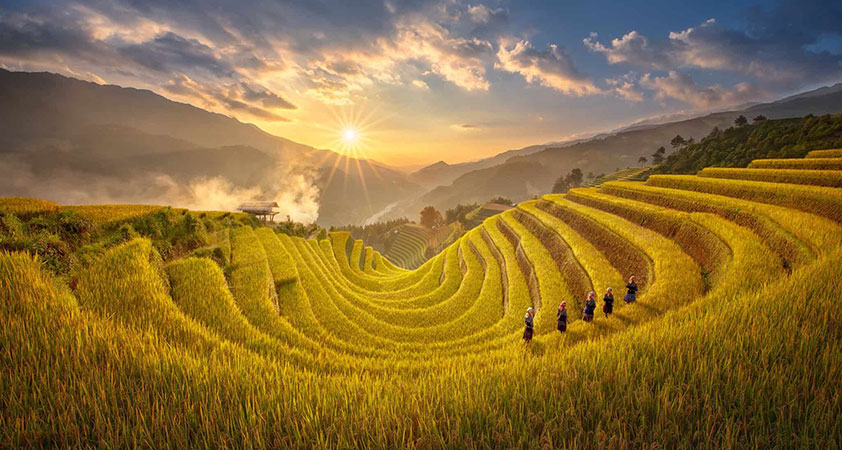 2. Pu Nhu waterfall - The majestic landscape of water flows and mountain cliffs
The attraction is in
Pu Nhu
,
La Pan Tan Commune
,
Mu Cang Chai Yen Bai
. It is 10 kilometers far from the center of the district. The waterfall is 20 meters high. Deep down in these two cliffs are swirling water and seething foam. Right under the waterfall is Rong Lake, the lake of a dragon. It is said that there is a dragon sleeping deep under the water, which has brought water to the lake. Therefore, the locals are not supposed to have a bath there. From the border, you can admire hundreds of great stones inside. Moreover, there is also a diversity of flora surrounding the attraction.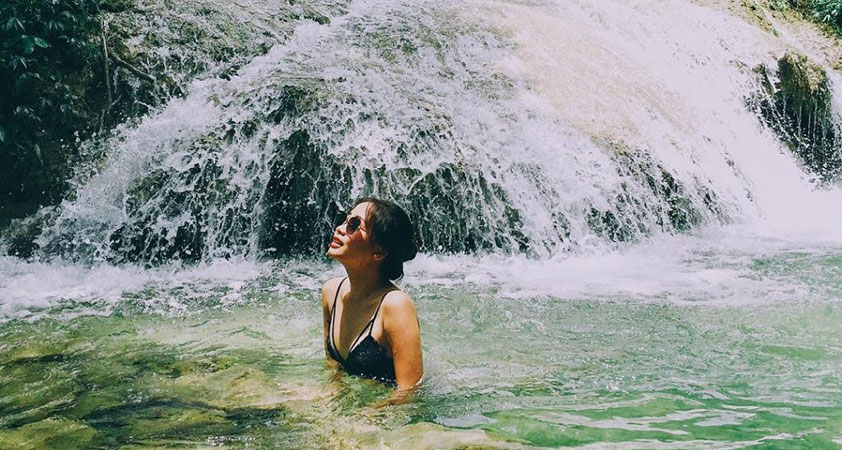 3. Muong Lo rice field - The second largest area of rice fields in Northern Vietnam
Located 80 kilometers far from Yen Bai City,
Muong Lo Valley
spreads from Nghia Lo Commune to a part of Van Chan District. It is the home of 12 ethnic minorities, but Thai people take over priority. Besides the great scenery of rice fields, there are a lot of unique rituals having existed for a thousand years, from which you can learn about the culture of the area, then get more motivation for upcoming days. Especially, the food is also noticeable with ingredients collected from the area.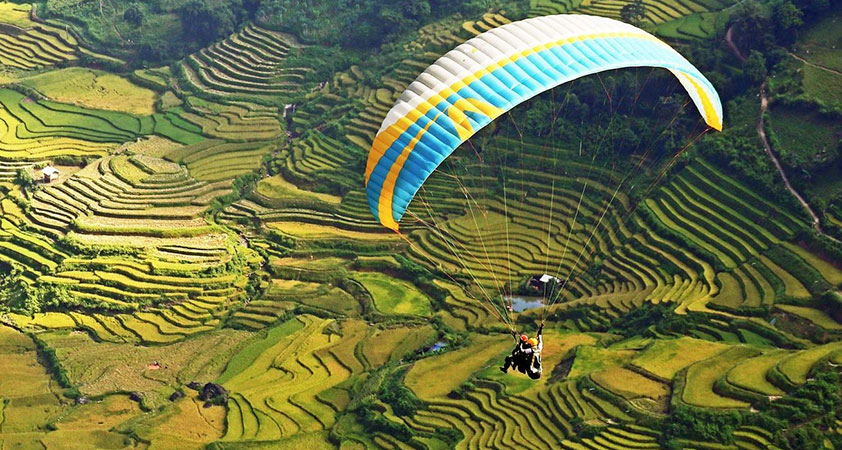 Discover more:

Conquer Fansipan highest summit with Vietnam 6 days itinerary.
4. Thac Ba lake - Have relaxing moments on a peaceful lake
Thac Ba Lake
 is an artificial lake in Yen Bai province. It was built in 1962 to serve for electricity production. However, it is so attractive that gradually the lake is often in the list of
what to do in Yen Bai
. You will have a boat tour floating on the lake and discover the beauty surrounding it. Moreover, a lot of tourist attractions nearby are available such as
Thuy Tien Cave
,
Xuan Long Cave
,
Thac Ba temple
...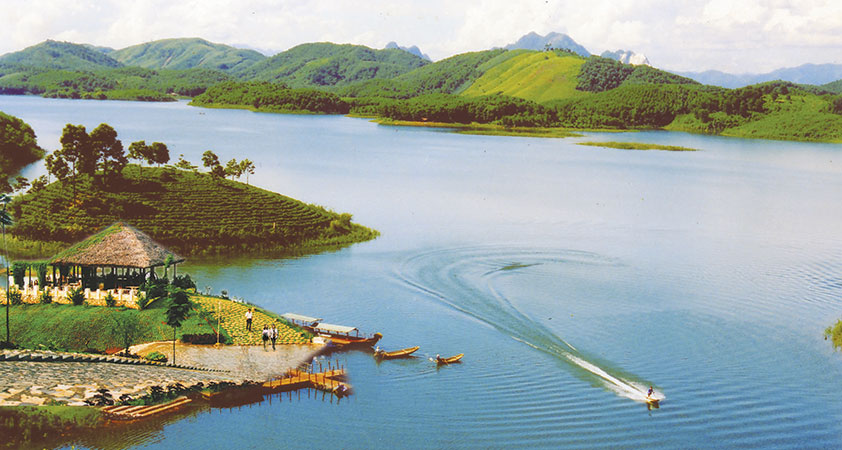 5. Giang river - See in person the great ancient tea trees on the tea paradise
Giang river is at the height of 1400 meters high above the water level, in Van Chan district, Yen Bai province. Therefore, the climate is cool and fresh around the year. Experienced tourists have shown great excitement about the unique impression of wide ranges of tea trees having existed for hundreds of years. Moreover, you are suggested to admire original forests hidden in huge mountains deep in the valleys. You also learn about traditional culture by joining local festivals. On these festival days, there are a lot of exchanging activities and also specialties presentations.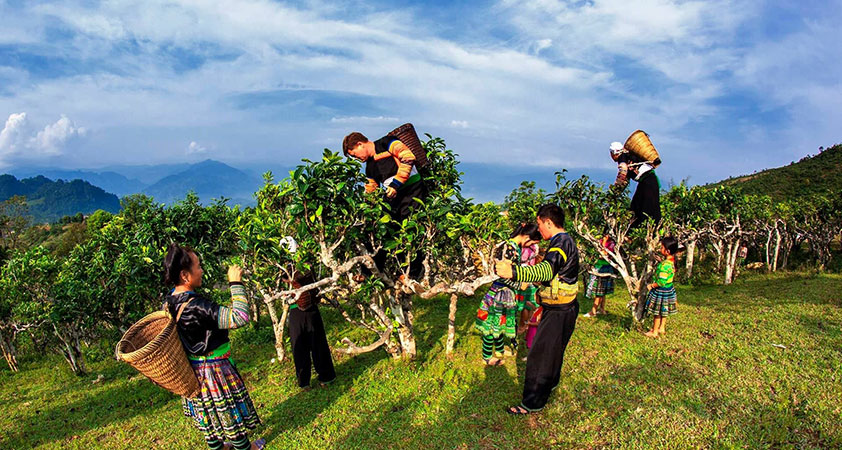 6. Ngoi Tu cultural village - An attractive community ecotourism destination
Ngoi Tu cultural village is a famous attraction nearby Thac Ba Lake, in Vu Linh Commune, Yen Binh District, Yen Bai. It is only 2 kilometers wide but includes many things to do in Yen Bai. The climate is cold in winter and cool in summer, but the best time to visit the village is from April to October. The area is famous for nice resorts together with activities such as boating, climbing, biking...Besides, the locals earn their living by fish catching and wolving brocade weaving. The tradition job and other unique features in culture also give tourists a nice impression after the journey.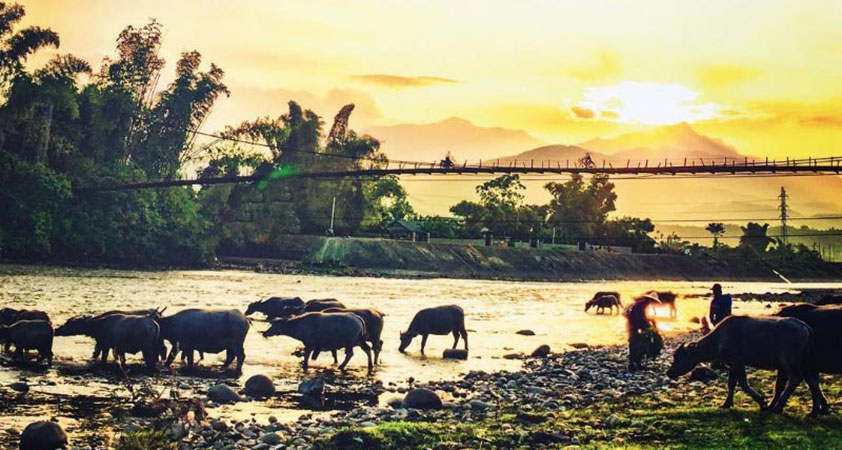 7. Relics Nghia Lo - Come to the historical place to learn more about Vietnam
Nghia Lo town is a tourist destination located at the heart of the Muong Lo terraced rice field, the second largest one in Northern Vietnam. It is considered as the economic and cultural center of Yen Bai. Especially, the attraction involves much in Vietnamese history with a lot of relic
places to visit in Yen Bai
gathering there. You can visit Ho Chi Minh President monument, Nghia Lo post to learn a little about the country spirit. Moreover, it is also near other spots like the Muong Lo market, Nghia Loi eco-tourism zone,...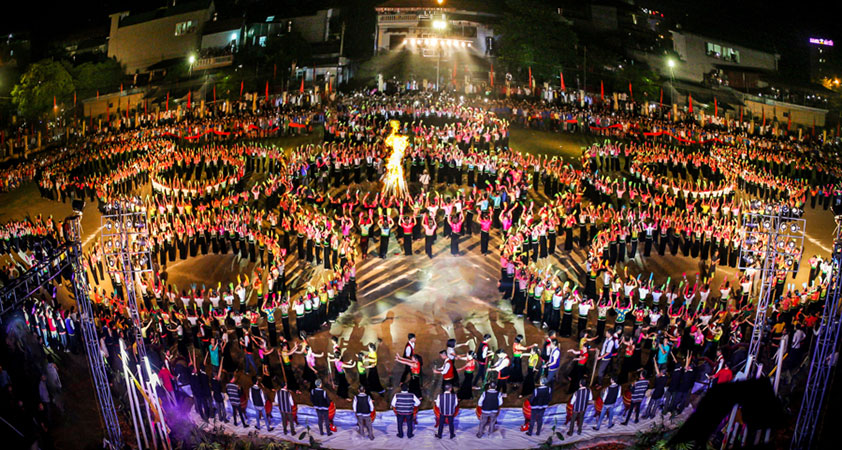 Hot deal: Endlessly charming beauty of Vietnam 18 day itinerary.

8. Luc Yen gemstone market - Let's choose gemstones as the gift for the journey
Luc Yen is a small district but soon famous for mines of gemstone discovered last decade. The gemstone market is next to a lake in Yen The town, which is 60 kilometers far from Yen Bai city. The market is open every morning but most crowded at the weekend. There are about 40 small stores that sell raw colorful gemstones found in the area. Because they have not been processed and in small sizes, the price is so surprising cheap from 100000 VND to 3000000 VND. You can also take some cabochon or facetted items as pieces of jewelry.


9. Na Hau Nature Reserve - Admire the diversity of flora and fauna
Na Hau Nature Reserve
is in four communes
Na Hau
,
Dai Son
,
Mo Vang
,
and
Phong Du Thuong
in
Van Yen District, Yen Bai
. There is a range of narrow valleys surrounded by high mountains, convenient for the development of both flora and fauna. They create a complex structure of thick forests as protection ones. 80% of the area is original forests with more than 40 kinds of animals and friends in the Vietnamese Red Book. Moreover, 214 kinds of plants are in danger. Come to discover the beauty of forests and learn more about the life of H'Mong and Dao ethnic minorities living there.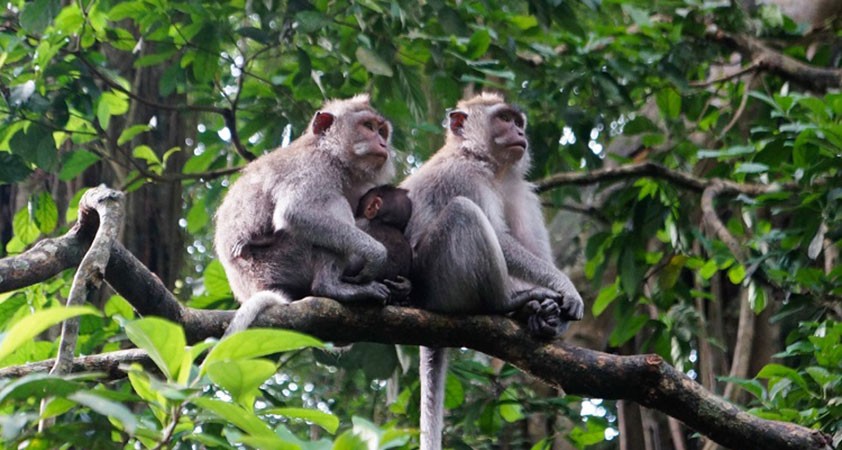 10. Hang Te Cho waterfall - See how great Mother Nature creates on the world
If you are a challenge lover,
Hang Te Cho waterfall
is the most exciting one in the list of
what to do in Yen Bai
. The road to the attraction is really challenging even to the most experienced traveler. However, it is unforgettable if you can admire the huge landscape after a long journey. It is recommended to visit the waterfall in summer. Especially, about four days after rain, the flows are more fierce than any other time. From the attraction, you can also capture all the views of mountains and forests surrounding.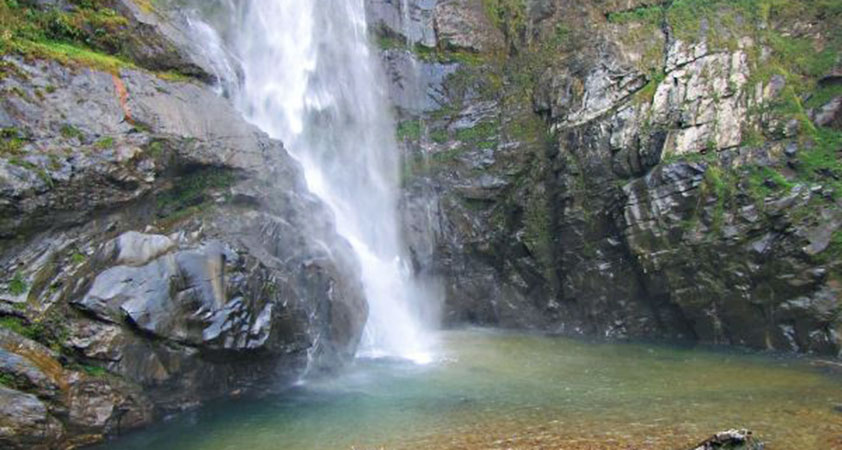 11. Dong Cuong Temple - A sacred spot on Red River
Dong Cuong Temple
is located in
Ben Den
,
Dong Cuong Commune
,
Van Yen district
,
Yen Bai
. It has long been known as a sacred place on the Red River. The temple represents the locals' respect for ethnic minorities' heroes in Vietnamese fights against the enemies. On early spring, tourists from all over the world will choose the attraction as
things to do in Yen Bai
to admire the fresh atmosphere and take part in the temple's festival with a lot of activities such as processions and traditional games such as swinging,
tug of war, throwing cotton ball game,...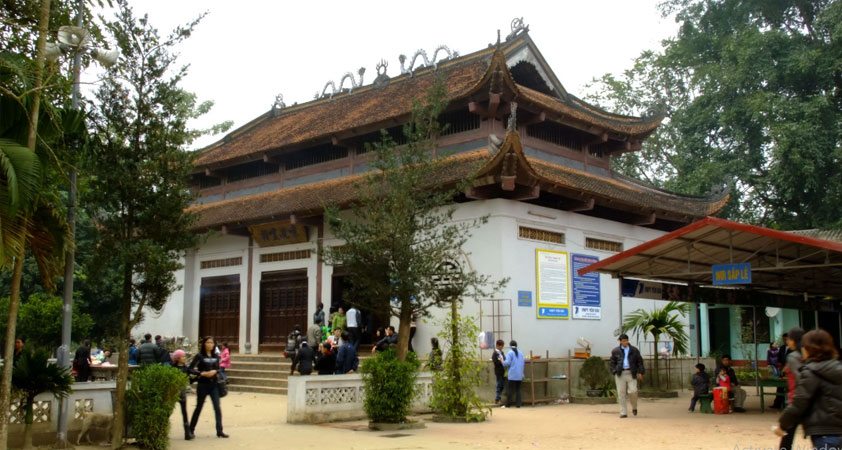 12. Ta Chi Nhu Mount - Below is violet flowers, above is the high blue sky
Ta Chi Nhu
is one in ten highest mountains in Vietnam, belongs to
Hoang Lien Son Mountain Range
- the rooftop of
Indochina
. It is also chosen as the best choice for a cloud hunting experience because there are always "cloud forests" covering the top. Although the way to the spot is quite challenging with vertical cliffs that you can not see the top from below, it is also worth visiting once in a lifetime to see how magical nature is and how nice life would be. It takes about eight hours to complete the journey at a height of 2600 meters.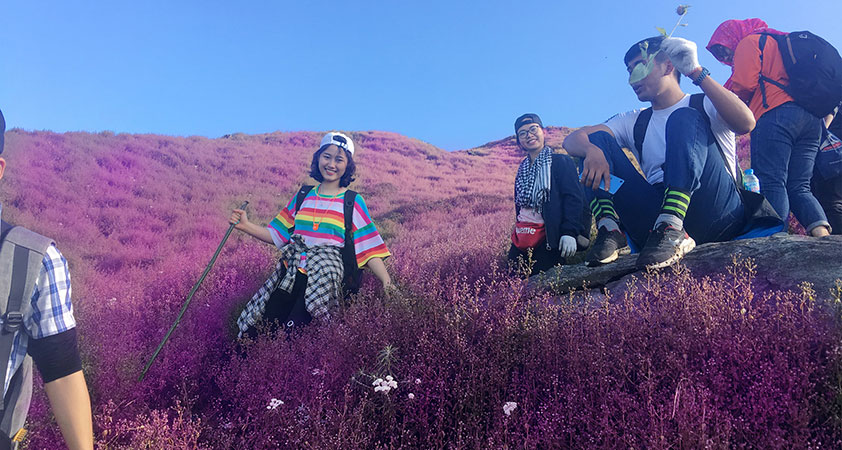 13. Tuan Quan Temple - An ancient structure in the city
Tuan Quan Temple
belongs to the historical relics complex of
Yen Bai city
. It is an ancient temple having existed since the XIV century and gradually plays an important role in the locals' spirit. There are two main festivals held at the temple in March and  August. Besides official rituals, a lot of traditional cultures are acted out through local games such as chess, wrestling, round sticky rice cake making, "Cheo" singing,... Do not hesitate to visit the place to pray for good luck for the upcoming time.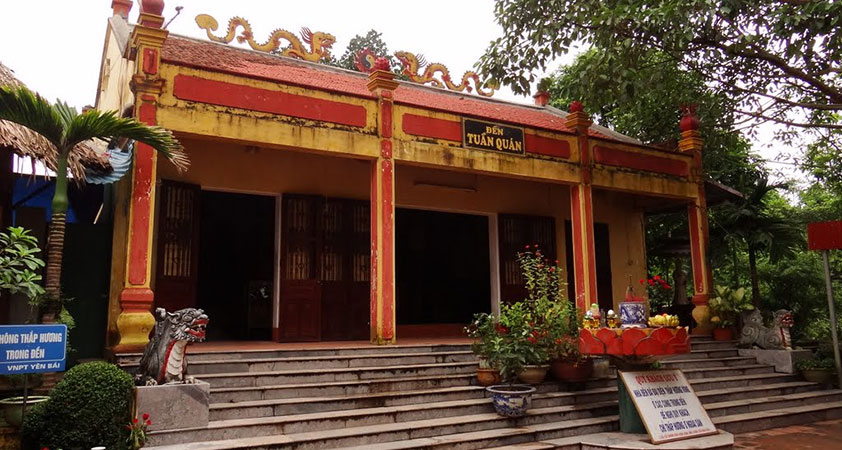 14. Ta Xua Mount - Challenge yourself with the cloud hunting experience
Ta Xua Mount is a mountain range separating Yen Bai and Son La provinces, with three mountains contributing to the majesty of the landscape. It is the location of Vietnam Flagtown at a height of 2850 meters. It is nice to stand on one of these tops for sightseeing experience, especially cloud hunting. However, do not miss the surroundings alongside the road to the top, especially the turtle's head-shaped stone and the dinosaur's back-shaped cliff. You have to go through magnificent cliffs and towering stone pinnacles with deep canyons in the ocean of clouds.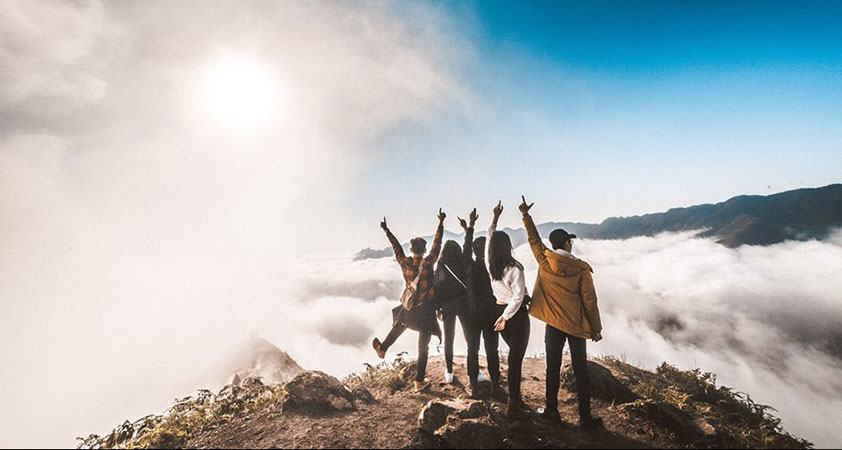 15. Tu Le Valley - Get rid of daily stresses with peaceful atmosphere
Tu Le commune
is indeed a valley at a width of 3000 hectares in
Van Chan District
. It is located on the foot of
Khau Pha
,
Khau Song
and
Khau Than mountains
. It is a typical destination to experience most of the
things to do in Yen Bai. 
The valley beings about a peaceful atmosphere with small houses outstanding among the green background of rice fields. Besides, there is a natural hot spring where people can have relaxing moments after a trekking tour, for example. Moreover, Le Champ high-qualified resort at the foot of
Khau Pha pass
has served a lot of convenient services so that tourists can have every moment of peace there.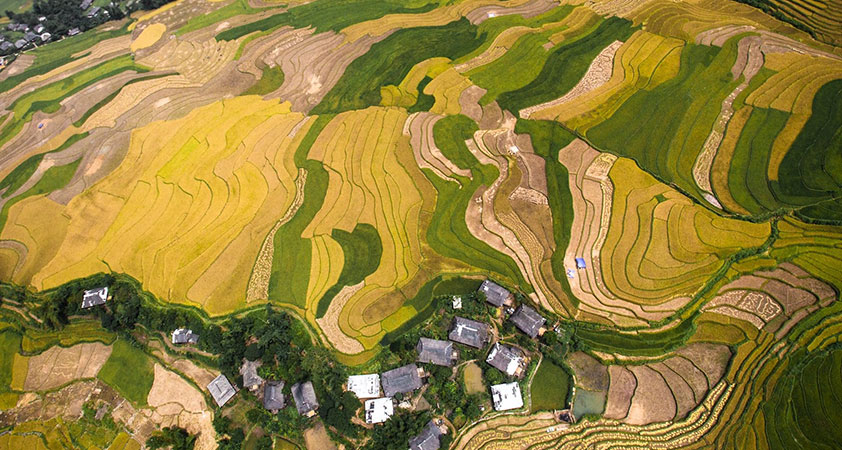 VII. Where to stay in Yen Bai ?
Although located in a mountainous area, these places on the list of what to do in Yen Bai above have been developed tourism services. Therefore, it is not quite convenient to seek a nice homestay or resort to relax. However, if you wish to come close to nature, homestays are more recommended, mostly in Mu Cang Chai town:
Khau Phạ Homestay: Khau Phạ Pass - 0293 560929 – 0942 931845 – 0947 120866
Suối Mơ Homestay: Mu Cang Chai - 029 3 878643
Sơn Ca Homestay: Mu Cang Chai - 029 3878 185 – 0988 981 675
Mai Homestay: Mu Cang Chai - 0919 487496 – 0984 238234
Hương Giang Homestay: Mu Cang Chai - 029 3878486 – 0942 479495
Moon Homestay: Mu Cang Chai - 0165 6782888 – 0912 058899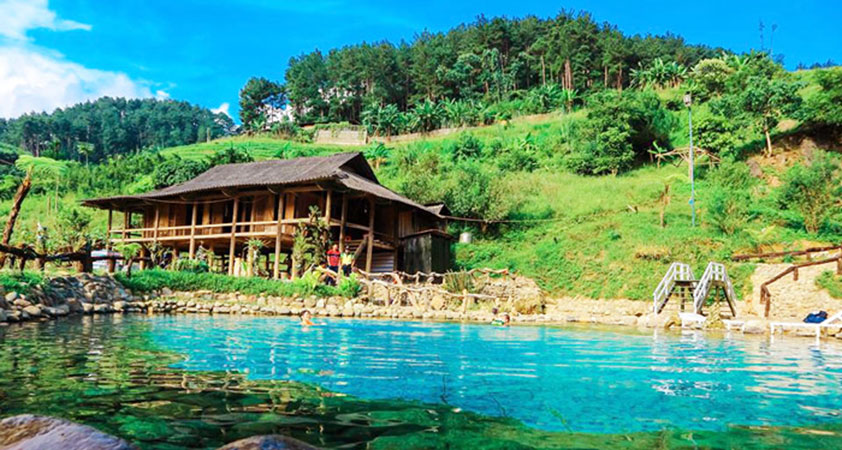 VIII. What to eat in Yen Bai ?
There are also a lot of delicious food specialties that you should not miss when you have chance to visit Yen Bai:
Green sticky rice Tu Le
Five color sticky rice
Yen Bai sausages
La Pa Tan rice wine
Muong Lo violet blutinous rice cake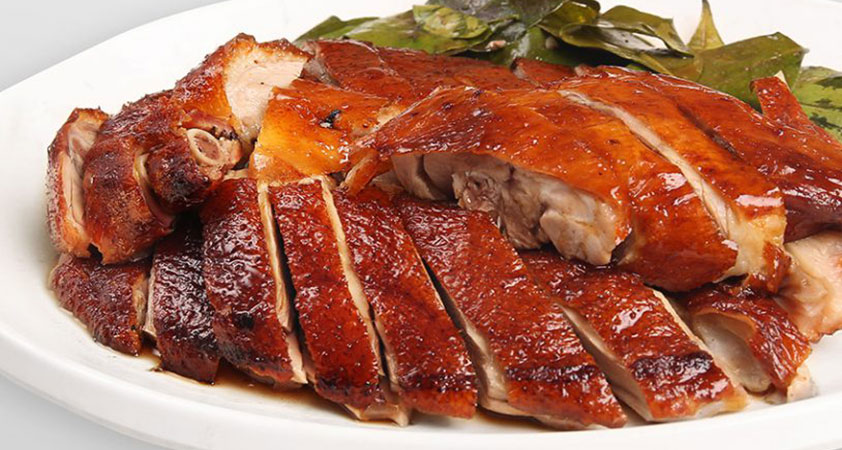 With our suggestion, we do hope you will enjoy every moment on your journey to Vietnam. If you concern about more information, please contact us for more help and support.
ONLY WITH US : 100 % MONEY BACK GUARANTEE within 10 days from the date of booking if not satisfied.
For further information, or simply a free quote, please
contact us
at any time via our email:
info@galatourist.com
, our experienced consultants will reply to you within 48 hours.
Sincerely yours & see you soon!
GALATOURIST
since 2005.