Experience of a cloud hunting journey on Pha Luong Peak, Moc Chau
Located 30 kilometers far from Moc Chau Town, Pha Luong Peak is also called the rooftop of Moc Chau. Nice scenery of huge landscape hidden in forests and traditional villages of both Vietnam and Laos will be the nice image left after the journey.
1. How to reach Pha Luong Peak ?
It is nearly 2000 meters high above the water level, attracting thousands of tourists to come to challenge themselves. According to experienced travelers, it is always on the top list of
what to do in Moc Chau
. To conquer the peak, you have to prepare a good health condition.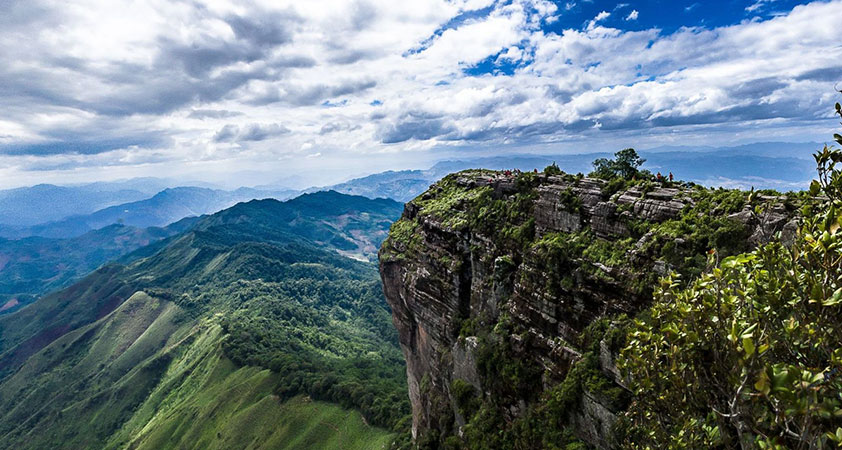 From Hanoi Capital City, you should have a tourism agency to arrange transportation to Mai Chau town. Then you can hire a coach car to move to Pha Luong or hire a motorbike to travel by yourselves. From the foot of the mountain, your trekking journey starts.
It is only in Border post that you can stay in Pha Luong. If you are searching for more choice, you can book a reservation in Moc Chau with a lot of nice homestays and hotels. 
2. Time to visit Pha Luong Peak
It is most recommended to visit the spot in the dry season, from December to April. The climate is cool and fresh. However, always remember to bring along some coats. Besides, the forests will be covered in glorious red and yellow colors in September and October, but there are sometimes storms. Therefore, follow the weather forecast carefully before your journey.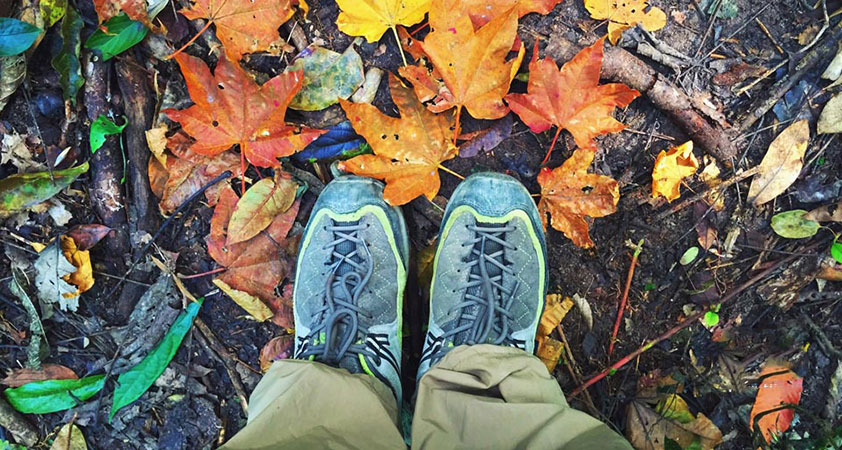 Discount offer:

Best tour of Vietnam 16 day itinerary from Saigon at cheap price.
3. Trekking in Pha Luong Peak
Pha Luong Peak
is located on the border of Vietnam and Laos. Therefore, you have to get permission from Border officers before trekking. It takes about three or four hours to move from the border post to the peak. The roads are quite slopping. However, they have been turned into steps so that it is much more convenient.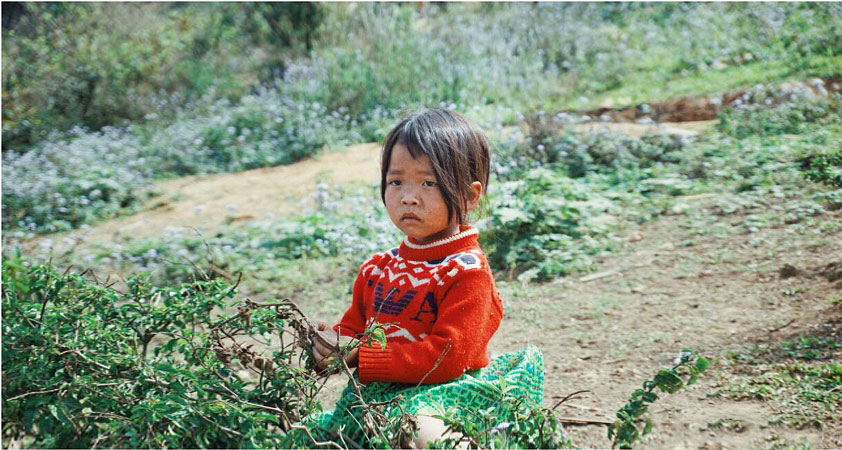 On the way, you will go through the terraces of rice on the mountainsides grown by the Thai ethnic minority. You should bring about hats and sunglasses because there are a few shades there. After that, you continue to go into the forests and follow the trekking roadways. Sometimes you even have to use bamboo ladders to overcome great stones full of moss. Do not forget to prepare food and drink to regain your energy during the journey.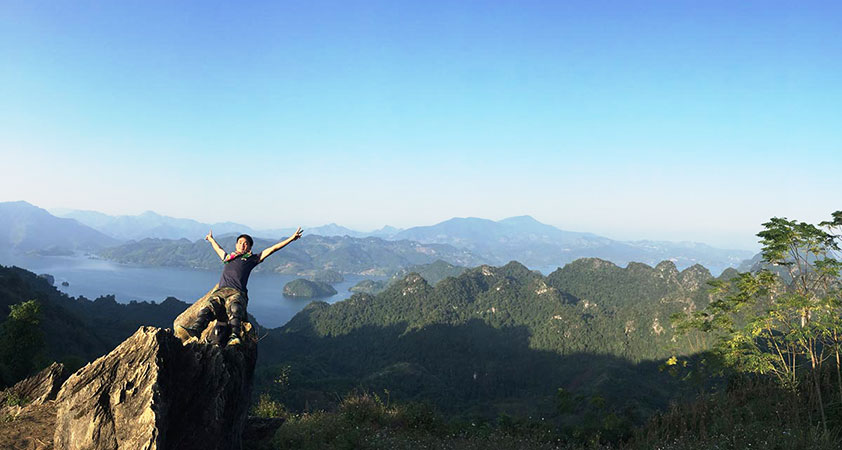 All the challenges will be replaced by the satisfactory feeling you can absorb when standing on
Pha Luong Peak
. In front of you is a majestic picture of natural mountains and forests. You can see the endless valleys of flowers and green rice below. Relax and take some fresh breezes. You can have a simple camping party with your friends before coming back to the border post. If the sky has turned dark when you reach the mountain foot, it is safer for you to stay overnight right at the post.

You may also like:

Discover specific heritages of Vietnam in Vietnam tour 15 days 14 nights.
On the next day, you are recommended to pay a visit to other attractions in
Moc Chau Son La Vietnam
such as the heart-shaped tea hills,
Moc Chau plateau
, white rape flower gardens,...
ONLY WITH US : 100 % MONEY BACK GUARANTEE within 10 days from the date of booking if not satisfied.
For further information, or simply a free quote, please
contact us
at any time via our email:
info@galatourist.com
, our experienced consultants will reply to you within 48 hours.
Sincerely yours & see you soon!
GALATOURIST
since 2005.