Top list of the best things to do in Cat Ba Island in Vietnam
Cat Ba Island tour is always one of the most popular choices for a vacation in Northern Vietnam. In this article, Galatourist will show you detailed information about top things to do in Cat Ba from experienced tourists.
I. Where is Cat Ba Island ?
Cat Ba island is located nine kilometers far from the center of Hai Phong City. It is a popular tourist destination among both domestic and foreign travelers with many interesting things to do in Cat Ba.


II. Best time to visit Cat Ba Island
Tourists can pay a visit to this land at any time because the weather is cool and fresh around the year. However, summer is the best choice when tourists can freely immerse in the cool water and enjoy the green beauty of nature, wiping out all the hotness and bother surrounding. It can be said that summer is the best season for most
things to do in Cat Ba Island Vietnam
.
It is worth noting that you should not come here on the weekend due to the rise in the number of tourists and high demands for booking.
III. How to get to Cat Ba island ?
Many
top things to do in Cat Ba
are available and completely worth your transportation time.
From Hanoi: Tourists can take a passenger car from
Gia Lam, Yen Nghia, Ha Dong coach station
to
Hai Phong city
at a price of 100.000 VND/ticket. Another roadway is following the direction Hanoi - Halong.
From the coach station, tourists continue to take a hydrofoil directly to the destination in 45 minutes. The price is about 220.000 VND/ticket. Or go on the roadway and take ferries for 2 times at a cheaper price.

Another way for whoever loves discovering is by hiring a motorbike and riding yourselves to the destination before taking the ferries.

IV. What to do in Cat Ba island ?

1. Admire the wonderful landscape in Lan Ha Bay
Lan Ha Bay
is next to
Halong Bay
, one in seven wonders of the world chosen by UNESCO. It is in the shape of a huge bow with more than 400 islands of all sizes covered by green trees. It is not as crowded as other areas so that you can enjoy peaceful moments of your own here. There are also all the 
best things to do in Cat Ba
available.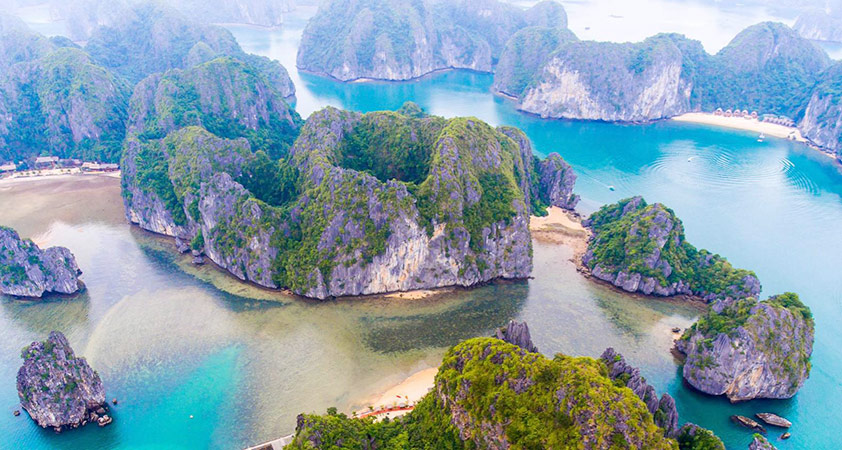 Some remarkable places to visit in
Lan Ha Bay
is
Luon Cave
with rocky cliffs surrounded and blue water inside,
Nam Cat Island
- the place still keep original beauty with only three big wooden houses and six smaller ones made in bamboo for tourists
, Van Boi Beach
- the area famous for quiet water convenient for different kinds of water activities,...

Experience these things to do in Cat Ba with the tour of
Vietnam 4 days 3 nights itinerary
2. Learn about the diversity in flora and fauna on Monkey island
As the name refers, there is a troop of funny monkeys for young children to visit. Moreover, if you are a beach-lover and would like to discover life under the sea,  you can take part in a diving tour with a private guide with a fee of 1.000.000 VND/30 minutes.
More interestingly, there is a beach called
Cat Dua
, which is considered one of the most beautiful
 beaches on Cat Ba island
. In front of the bathing area is a rolling hill range.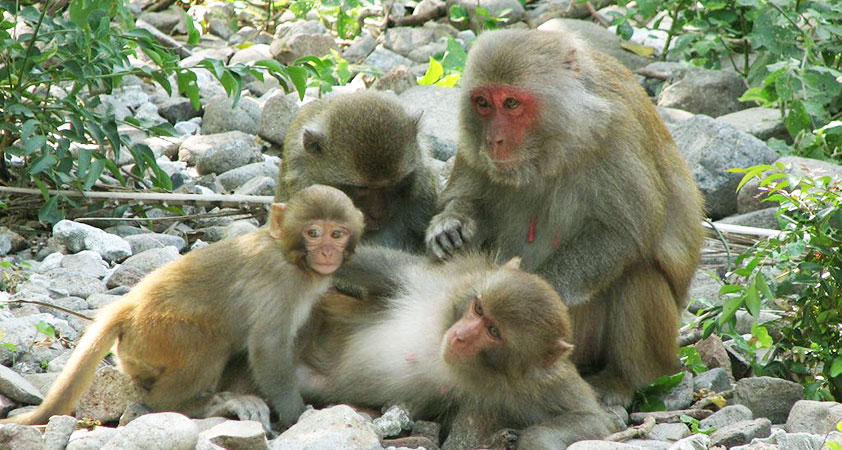 3. Have a trekking tour around Cat Ba Island National Park
The park is recognized as the world biosphere reserve with diversity and originality in fauna and flora. It is one of
Cat Ba attractions
that you can not miss to admire the scenery inside these forests and pay a visit to some famous caves such as
Trung Trang, Doi Cave
...
The attraction includes both mountains and seas. The total area is about 15.200 hectares, in which 9.200 hectares is the forest. The terrain is diverse, but the most popular one is the limestone mountain with a lot of caves. With the average high of 150 meters, there are many small passes like
Da Lat, Eo Bua, Khoan Cao
,... and large streams such as
Thuong Luong, Treo Com, Viet Hai
...

See more:

 Experience 7 days Vietnam classic tour package from Hanoi to Sai Gon city

4. Enjoy the sunset atmosphere on Cannon Fort
It is 177 meters high above sea level. It was built in the early 20th century by the Vietnamese Army. There are now two cannons left. From there you can take an overview of
Cat Ba Island
such as
Lan Ha Bay, Guoc Island
...
The attraction is the historical evidence fellowing Vietnamese residents in the two severe fights against the French and the American. The place still keeps some historic artifacts and two cannons, each of which weighs tens of tons.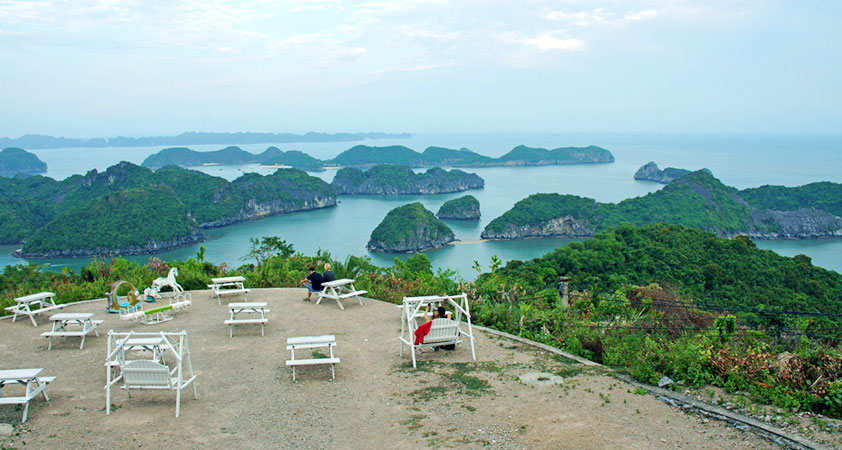 Especially, admiring the special sunset scenery from the place is one of the most exciting things to do in Cat Ba. The sunlights turn red like a huge charcoal and hide behind the mountain range. Tourists will enjoy the romantic beauty on the beach that they can hardly find out anywhere else.

5. Experience the magical masterpiece of nature Trung Trang Cave
After a thousand years of history,
Trung Trang Cave
has become a natural masterpiece that Mother Nature gives Cat Ba Island. It is about 300 meters long with a capacity of hundreds of travelers.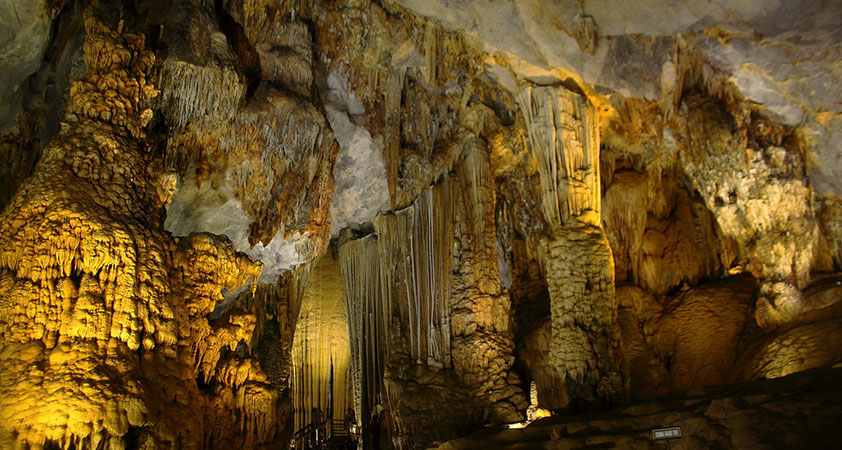 You will certainly get surprised at a world of stalactites brightening the groups of treasures. There is also a rocky range in parallel. Besides,
Kim Giang Forest
rising in the cave not only has significant meaning in economics but also in scientific researches. For this attractiveness, tourists have had a feeling like misled in paradise. Therefore, don't forget to list the place as
things to do in Cat Ba Island
.


6. Immerse in the cool and blue water in Cat Co beaches
There are three main bathing beaches, among which the first one is the biggest with three sides covered by rocky mountains. With the dominance in location, it also the most crowded area. Therefore, if you are looking for a quiet place, the two others are preferable. They are all connected through a small road alongside the mountainside.


7. Get excited with kayaking on Ba Trai Dao Beach (Three Peach Islets)
Ba Trai Dao Beach is a famous destination with a charming bathing beach and scenic surroundings. It is 22 kilometers far from the Wharf and includes three small mountains which look like three peaches.

The water on the beach is so clean that you can see the bottom of the sea on sunny days. It is not too deep and has little wind so that you can comfortably take part in many things to do in Cat Ba in general and this beach in particular such as swimming or sailing. Moreover, you will have the chance to admire rocky islets, cliffs in strange shape next to the beach.
It is worth noting that you can only immerse in the water in two or three hours only until the tide makes the seawater cover the area.

8. Visit one of the most ancient villages - Cai Beo fishing village
There is a diverse system of vessels, boats that are always available to take you to discover the peaceful beauty of the most ancient fishing village in Vietnam as well as experience top things to do in Cat Ba.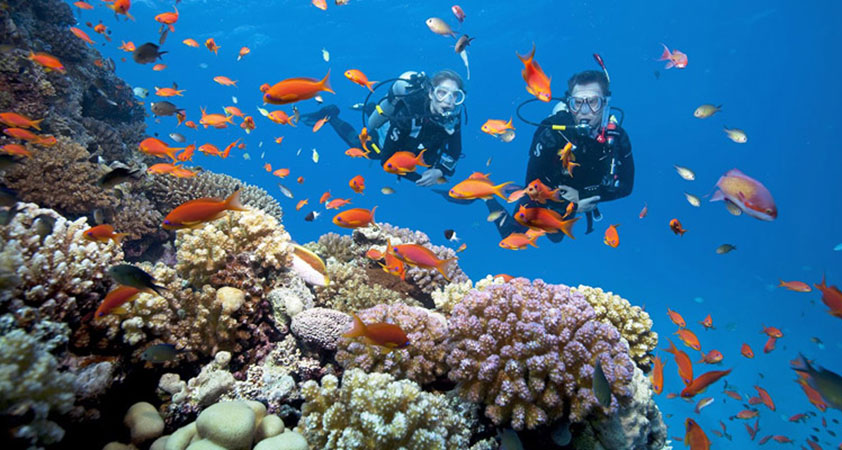 If you go in a group, you can take a big boat to admire the daily life of the local fishermen as well as see the scenic surrounding. You also have the chance to listen to interesting stories from local men. Moreover, you can pay a visit to some family houses to see in person the fish raising process. 

9. Have a trekking tour around Viet Hai Village
When visiting Viet Hai village Cat Ba, tourists will enjoy the peaceful and tranquil atmosphere typical for villages in Northern Vietnam. A time ago, the place is completely separated from the outside, which is an attraction to foreign tourists.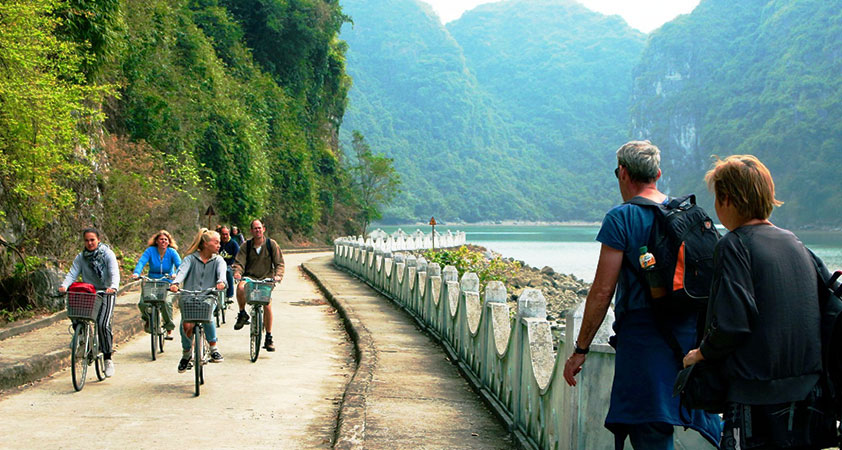 The local residents are very friendly and honest. Especially, all of the houses are open during the day and night, regardless of the absence of the owners. If there is any difficulty with tourists, they are willing to give a hand. Moreover, there is rarely any social evils. Have a trekking or biking tour around the village to understand more about the life of peace here.

V. What to eat in Cat Ba island ?

1. Roasted mantis shrimp with salt
There are a lot of mantis shrimps in this area and they have been chosen as the main ingredient for many delicious dishes to serve tourists. Come to enjoy the fresh flavor of the gift from the ocean - one of the most deserving things to do in Cat Ba.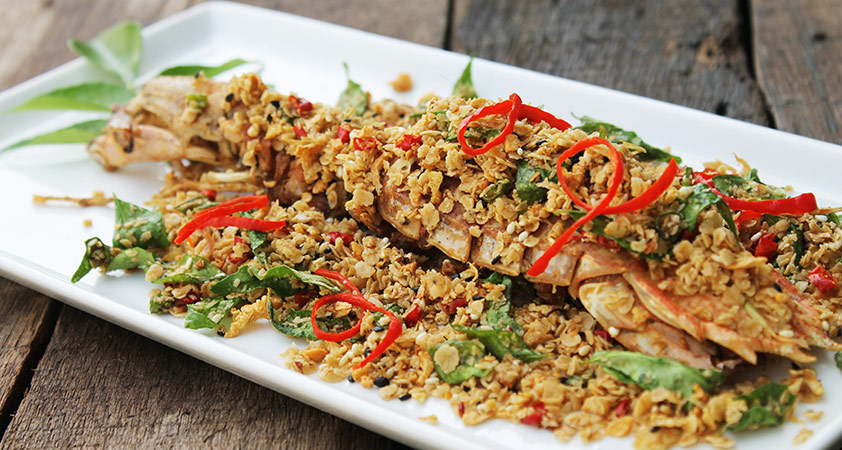 2. Geoduck
Geoduck is hard to find out and has a high value in nutrition. Moreover, its flavor is so special that you could hardly forget after once trying. 

3. Roasted horseshoe crab with egg
Roasted horseshoe crab with egg may be the most popular food in Cat Ba island. Trying this taste must be one of the 
best things to do in Cat Ba
. They are cooked in many different ways and combined with many different ingredients such as egg, blood pudding,... If you come here, have a trial on grilled roasted horseshoe crab with chill & citronella, sweet and sour horseshoe crab,...

4. Green sentinel crab
Green sentinel crab lives popularly in the Vietnam sea including Cat Ba. For the high demands for food, it is also grown on floating villages in this area. It is highly recommended not only for special taste but also for its nutritional value.

VI. Where to stay on Cat Ba Island?

1. Cat Ba Sunrise Resort
Location:
Cat Co 3nd bathing beach, Cat Ba Island
Standard:
4 star

From Cat Ba Sunrise Resort, it only takes tourists some minutes to reach the beach or visit Cat Ba Island National Park and from there, they can continue their journey to visit Halong, one in seven natural wonders of the world. Besides facilitated with modern and convenient interior furniture, it also provides many things to do in Cat Ba Island Vietnam such as a spa for beauty and relaxes together with a bar for you to enjoy your vacation fully.

2. Cat Ba Sandy Beach Resort
Location:
Cat Nam Island, Cat Ba, Cat Hai District, Hai Phong City
Standard:
3 star

The resort attracts tourists for its romantic, peaceful and private atmosphere, the view toward Lan Ha Bay. Standing on the balcony, tourists can admire the endless landscape of the ocean with huge limestone mountains rising from the water. Come here to immerse in the blue ocean, have a relaxing time walking alongside the white sandy seashore. It is the paradise on the earth for a perfect vacation.

3. Sea Pearl Cat Ba Hotel
Location:
No.219 1/4 street, Cat Ba, Cat Hai District, Hai Phong 
Standard:
3 star

The hotel is located along the main road of the Cat Ba tourist area, next to Cat Ba Golf. It is 14-grade high including restaurants, spas, music bars, and pool bars. There are 85 high-qualified rooms in total. They are all carefully prepared to bring about the same feeling in tourists' home. The place is suitable with a medium price, nice services and nice view available.

It is remarkable that there is always high demands for reservations so that tourists should book in advance as soon as possible. Besides these top things to do in Cat Ba we have recommended, there are many other interesting experiences you should try in person. Contact us to get the best assistance if needed.
ONLY WITH US : 100 % MONEY BACK GUARANTEE within 10 days from the date of booking if not satisfied.
For further information, or simply a free quote, please
contact us
at any time via our email:
info@galatourist.com
, our experienced consultants will reply to you within 48 hours.
Sincerely yours & see you soon!
GALATOURIST
since 2005.