Travel guide to Cuc Phuong National Park, Ninh Binh Vietnam
Cuc Phuong National Park Ninh Binh is 120 kilometers far from Hanoi Capital City. It is a wide area of a nature reserve with a diversity of scarce flora and fauna. Therefore, it is a preferred destination for a peaceful vacation in Vietnam. Follow us to get a detailed guide for a tour to this attraction.
1. Where is Cuc Phuong national park Vietnam ?
It is the first nature reserve in Vietnam with an area of 25.000 hectares. The attraction is typical for a tropical forest with a large number of plants and animals. Many of them are endangered species which need special care and protection. With its own attractiveness, it has been one of the top 
places to visit in Ninh Binh
.
2. When to visit Cuc Phuong national park Vietnam ?
The best time to visit
Cuc Phuong National Park Vietnam
is in the dry season, from December to May when the weather is cool and fresh. You are not supposed to visit the place in the rainy season for the slippery roadways and mosquito bites.
Especially, in May, the forest is much more impressive with the appearance of thousands of white butterflies, creating a dreamy picture full of life.
3. How to get to Cuc Phuong national park Vietnam ?
You can visit the place by car arranged by a tourism agency or hire a motorbike to experience by yourself up to your situation. 
Cuc Phuong national park entrance fee
is 60000 VND per ticket.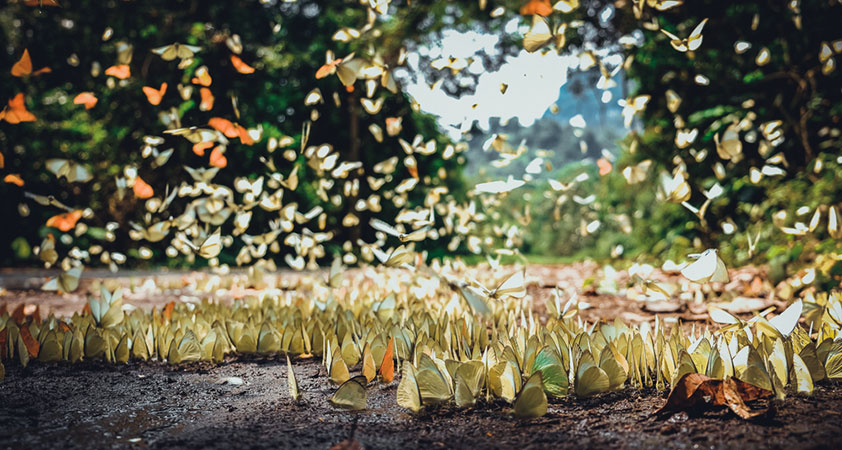 4. Cuc Phuong national park Vietnam attraction
4.1. Dang Cave
Dang Cave
is a historical heritage that keeps traces of residence of ancestors. Therefore, it is an attractive destination of history lovers all over the world.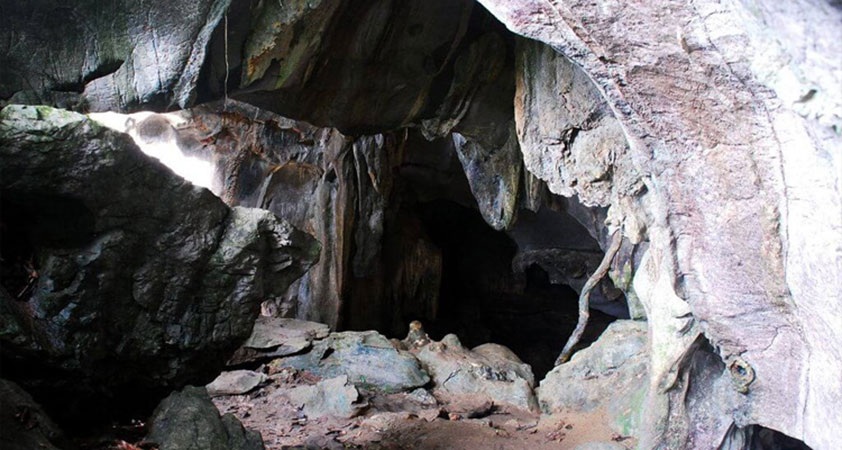 4.2. Con Moong Cave
Con Moong means an animal in Muong ethnic minority's language. It is because there is a great stone in shape of an animal at the mouth of the cave. This is also another historical place in the list of national important heritages.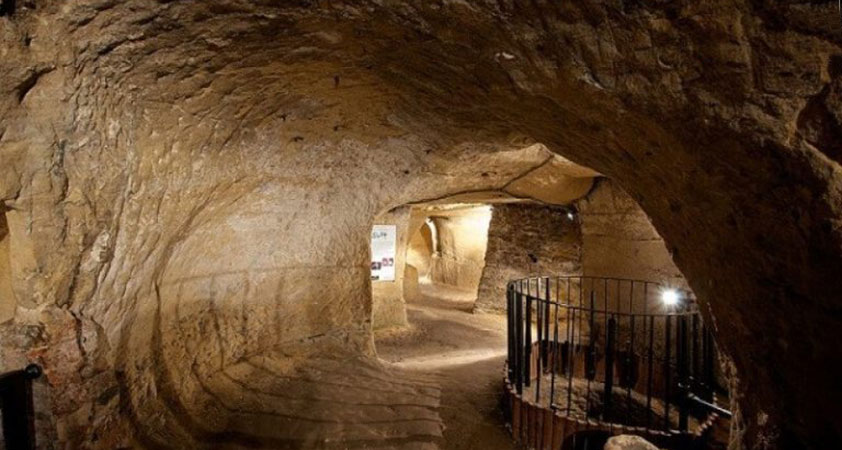 See more:
Admire endlessly charming beauty of peace with Vietnam 18 day itinerary
4.3. Trang Khuyet Cave
Viewed from a distance, the cave looks like a pretty crescent. Hidden deep in the forest, Trang Khuyet cave challenges tourists with its own majesty and mistery.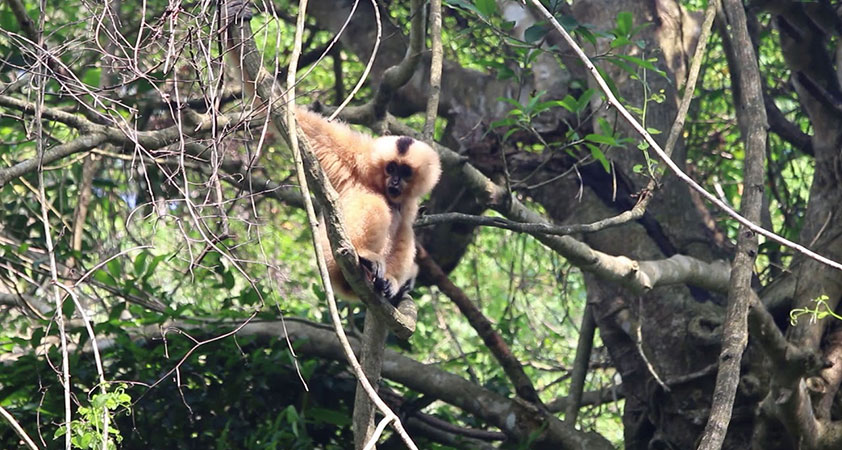 4.4. May Bac Mountain Peak
The peak is 648 meters high. From the peak you can have an overview of the nature reserve scenery together with
Hoa Lu ancient capital
and
Bai Dinh Pagoda
. However, it is a quite challenging experience with many slopes so that tourists should prepare well before the journey.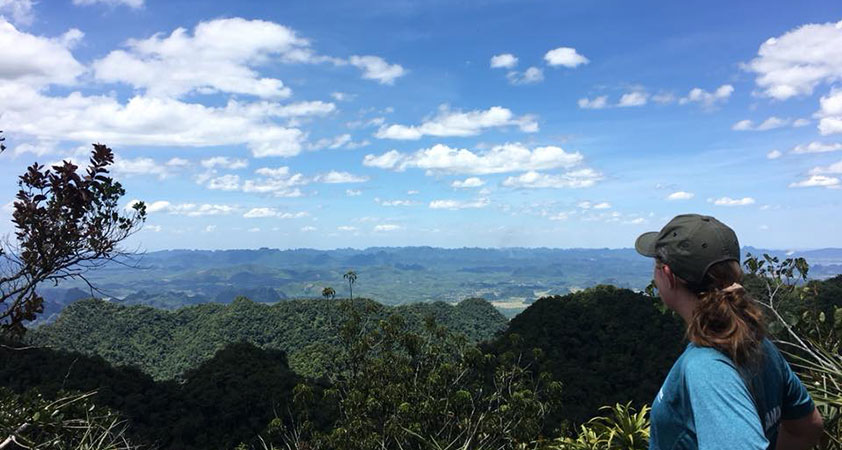 4.5. Yen Quang Lake - Pho Ma Cave
Yen Quang Lake
is a large and peaceful lake outstanding among mountains and forests. From the lake, you continue to go through
Thung La
and you will see
Pho Ma Cave
, a magic construction of Nature Mother with a large number of stalactites in full colors and shapes.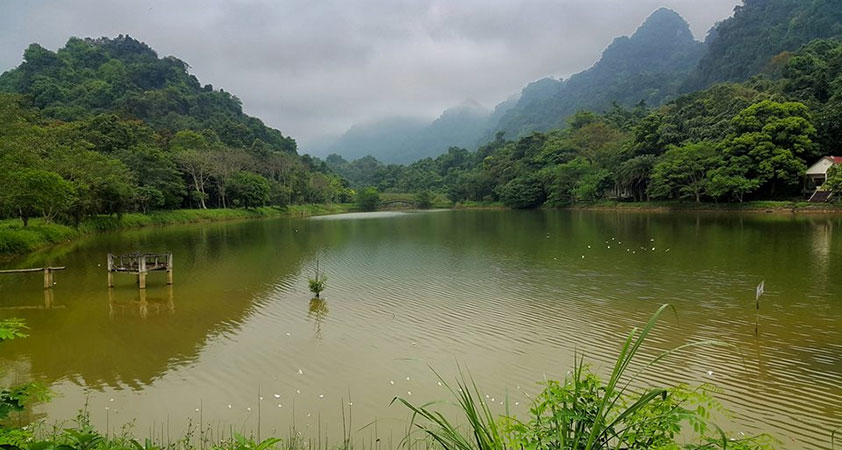 4.6. Thousand-year ancient trees
There is a wide range of ancient trees having existed for a thousand years. Even many of them need more than 20 people to hug around the body. Come to admire the magic development of nature.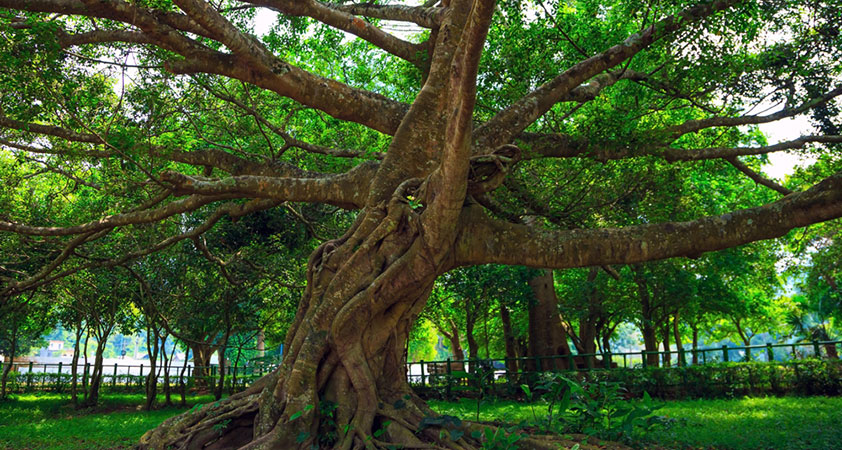 4.7. Muong ethnic minority's village
Unlike
Van Long Wetland nature reserve
, there are still people living in the forests. 
Cuc Phuong National Park in Vietnam
is also the home of Muong ethnic minority. The group is attractive with unique beauty in cultural features shown via stilt houses, terraces of rice,...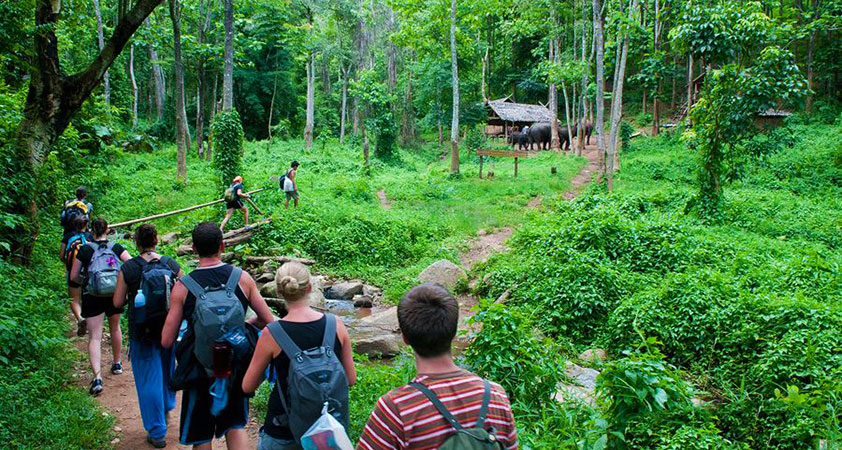 Don't miss it: Best price ever of Northern Vietnam 4 days 3 nights itinerary

5. Notes for a Cuc Phuong national park Vietnam journey
- To have nice experience forests, bring along necessary items like hat, shoes, medicines, food and drink...
- Bring along binoculars to admire the scenery in a far distance.
- In tropical forests, there are many mosquitos and other insects. Do not forget to bring along medicine for scabies so that no regretting case happens.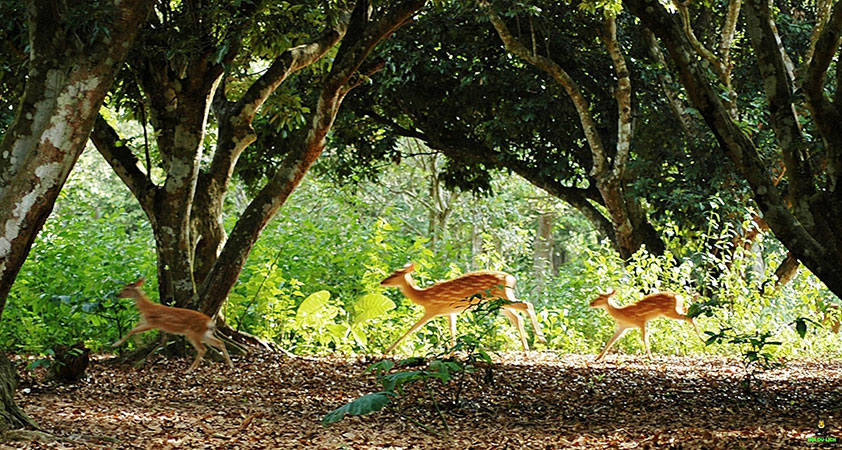 With our recommendation above, together with other
Ninh Binh top attractions
, we do hope you will have a nice tour in Cuc Phuong National Park with your fellows. If there is any concern, contact us to get more introduction.
ONLY WITH US : 100 % MONEY BACK GUARANTEE within 10 days from the date of booking if not satisfied.
For further information, or simply a free quote, please
contact us
at any time via our email:
info@galatourist.com
, our experienced consultants will reply to you within 48 hours.
Sincerely yours & see you soon!
GALATOURIST
since 2005.