A detailed travel guide to Bai Dinh Pagoda in Ninh Binh, Vietnam
Ecologically and historically rich, the Bai Dinh Pagoda Mountain was recognised as a cultural and historical heritage site in 1997. Bai Dinh Pagoda will become the largest religious tourist centre in Viet Nam upon completion in 2010 to celebrate the 1,000th anniversary of Thang Long - Ha Noi.
1. Where is Bai Dinh Pagoda Ninh Binh?
The name indeed stands for a group of pagodas on Bai Dinh Mountain in Gia Sinh Commune, Gia Vien District. It is about 5 kilometers far from Hoa Lu Ancient Capital, also one of the most popular
attractions in Ninh Binh
province. It captures an area of 539 hectares including an ancient pagoda group and a newer one, both of which welcome thousands of tourists to come to go on a pilgrimage.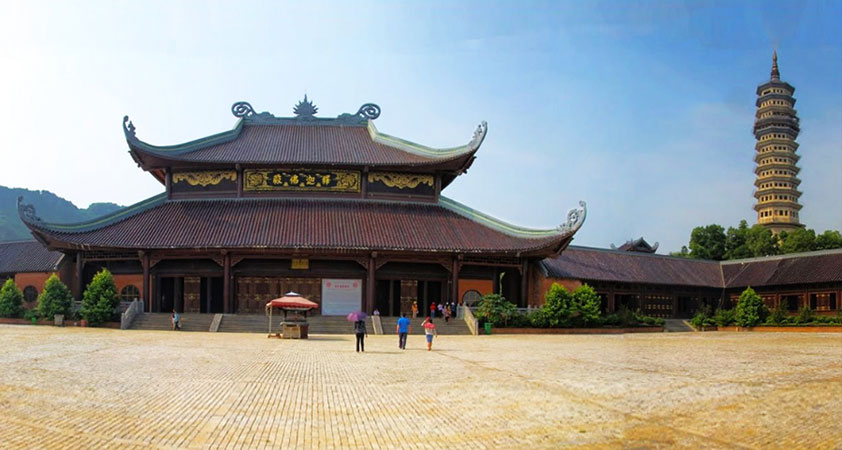 2. Time to visit Bai Dinh Pagoda Ninh Binh?
From January to March in the lunar calendar is the best time to visit the attraction when the weather is warm and fresh. You can also take part in praying ceremonies and festivals besides enjoying the view. However, this is the peak season for tourism so it is not really suitable for anyone looking for peace and tranquility.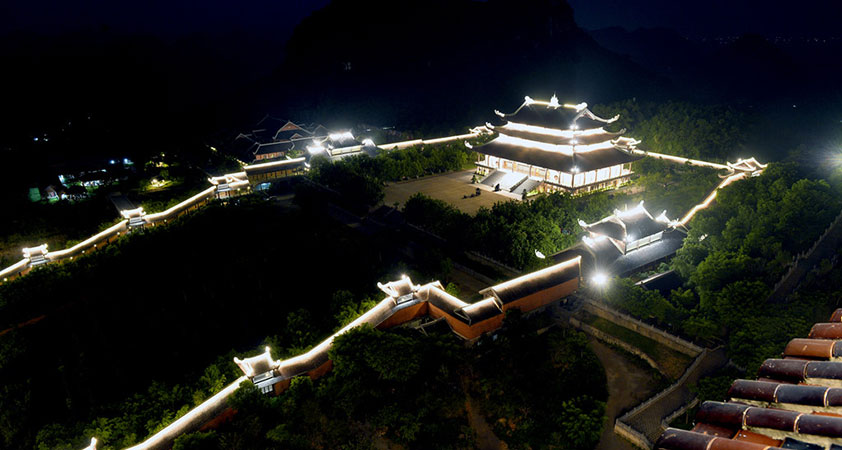 You may also like:

Have 4 days in Vietnam to discovery spectacular scenery in Northern Vietnam
3. Bai Dinh Pagoda entrance fee
The square of the complex is very large. Therefore, if you do not have much time, you can hire an electric bike at the price of 30.000 VND.
To reach the place, it takes us three hours to sit on a boat. A ticket costs 150.000 VND. At the high-demand season, you should pay attention to your assets not to be robbed at tollbooths.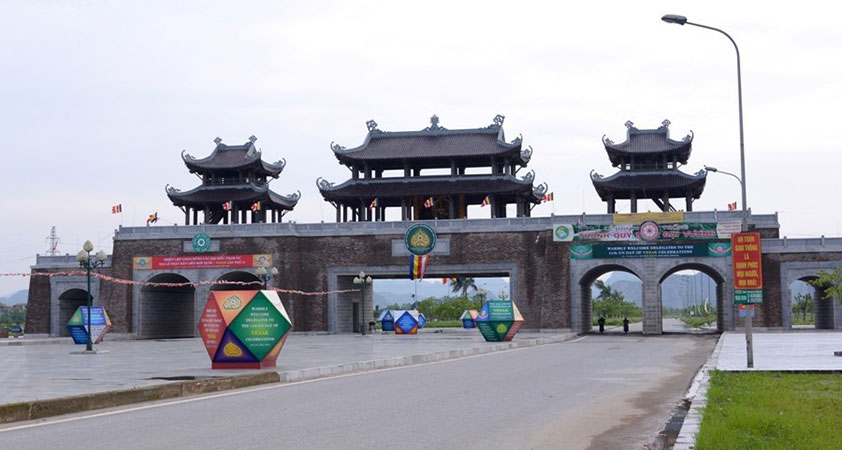 4. Places to visit in Bai Dinh Pagoda Ninh Binh
Overall, the pagoda structure is typical of the ancient pagoda style in Vietnam. Especially, the system of new-built ones has received a lot of records in both Vietnam and the area. The main palace is mainly decorated with dragon-shaped items that stand for the majesty and solemnity.
There is a long corridor full of arhat statues surrounding the pagoda campus. Mini gardens inside are full of green trees, and many of them are linden trees taken from India. Therefore, the atmosphere is always open and fresh.
In addition to the main construction, you continue to visit
Dark Cave
and
Light Cave
. As the name related, the later has enough natural light. It is about 25 meters deep, 15 meters wide. At the end of the cave is a small road to Cao Son temple. Vice verse, Dark Cave is provided with a system of lights among thousands of stalactites to bring about a mysterious feeling. At the heart, there is a natural well to modify the air so that tourists always keep cool. A lot of statues are placed deep in the recesses.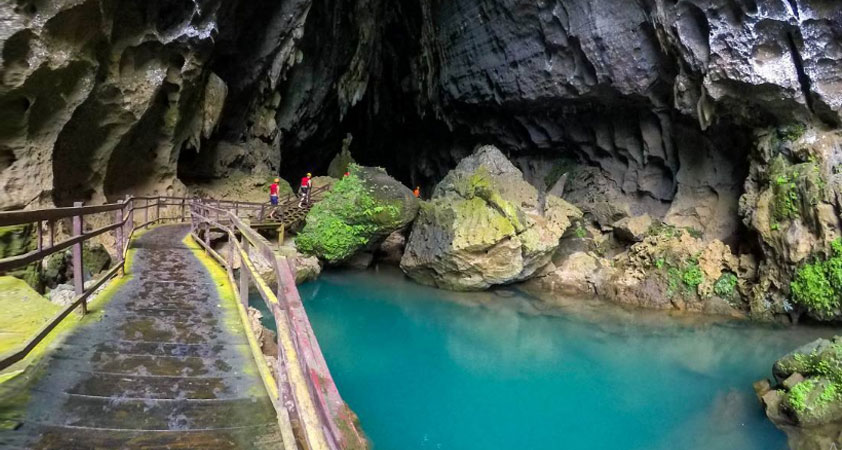 Thanh Nguyen Temple
is another place to visit in the complex. The construction is for Mr. Nguyen Minh Khong, who was not only a famous doctor responsible for the king's health but also the father of copper casting in the area. There is a well called Gieng Ngoc (Pearl Well) where he used for medicine. Looked from above, the well is outstanding among a wide campus of green trees, contributing to the diversity in the complex structure. It is also recognized as the biggest one in Vietnam.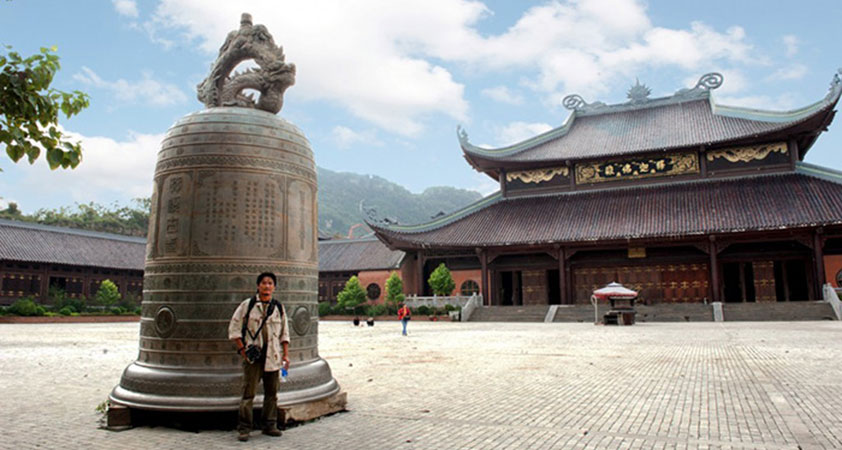 Click to get a cheapest classic Vietnam tour 14 days  from HanoiBai Dinh Pagoda Ninh Binh
is not so far from other attractive
places to visit in Ninh Binh
. Therefore, tourists can take the chance to have a full tour of the province to learn more about the land such as
Cuc Phuong national park Vietnam, Van Long Wetland
,... We always welcome you to contact us if you need more information.
ONLY WITH US : 100 % MONEY BACK GUARANTEE within 10 days from the date of booking if not satisfied.
For further information, or simply a free quote, please
contact us
at any time via our email:
info@galatourist.com
, our experienced consultants will reply to you within 48 hours.
Sincerely yours & see you soon!
GALATOURIST
since 2005.